Decluttering And Organizing The Master Bedroom
We are almost halfway through the challenge already! If you have been going strong from the beginning I bet you are really starting to see the difference in the way your home looks, feels, and flows.
Today we are going to organize the master bedroom.
This is an area of the home where there should be absolutely no clutter, no stress. This is where we take solace at the end of our long days. Your master bedroom should be a space where you can reflect, relax, and rejuvenate.
Simplicity is absolutely key in this room-there should be a bed, night tables, a dresser, a chair or desk if you have room or need for them, and a few loved items to look at here.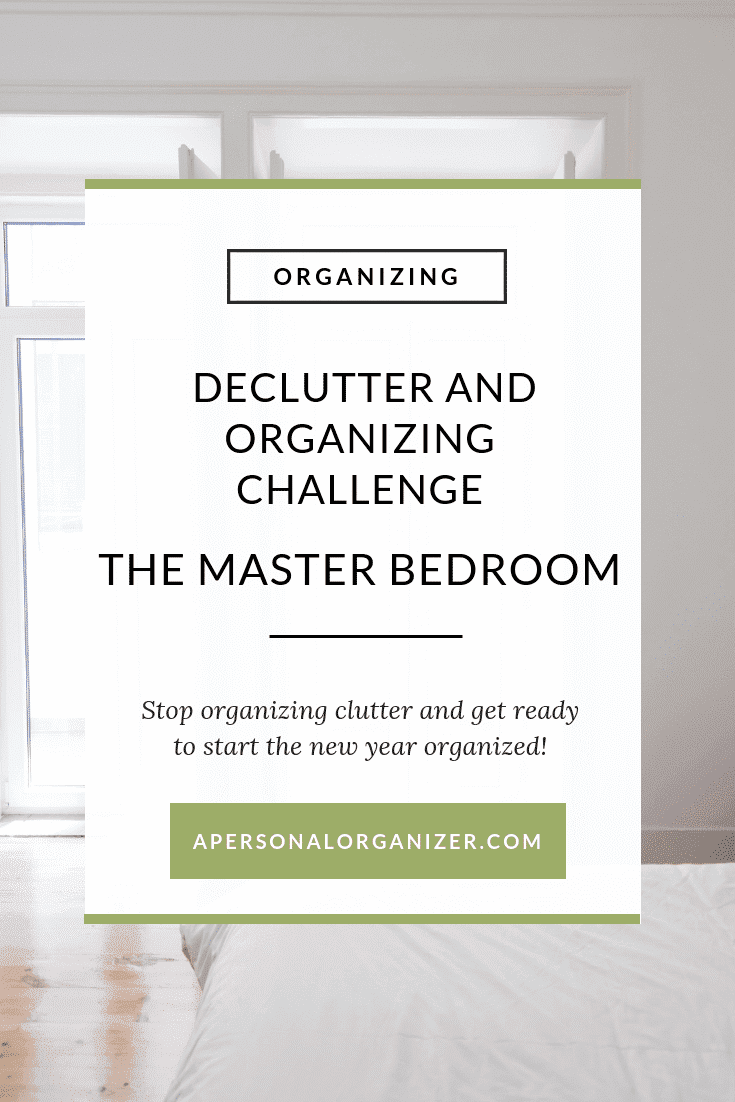 Let's get started!
Empty all of your drawers-nightstands, dressers, desk. Get rid of anything that doesn't belong in your relaxing bedroom. Replace the items that will stay back where they belong in the drawers in an organized fashion.
Take this opportunity to strip your bed linens and give them a wash. Clear everything out that has been hiding under your bed. Again, remove what doesn't belong and then find a home that makes sense for things that will stay. Dust out and sweep under your bed.
Dust all your surfaces in the room.
Replace your bedding. Get ready for one of the most relaxing night's sleep you've had in a while!

Declutter And Organizing Master Bedroom Checklist
Grab your Master Bedroom Checklist today and let's get started!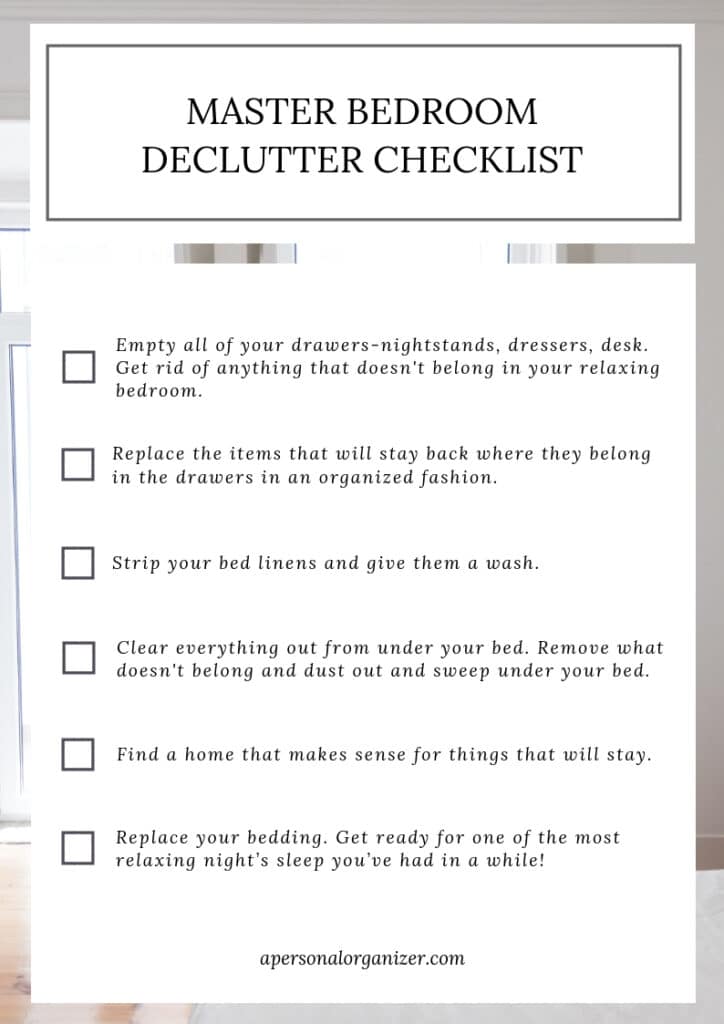 Want more tips to make your master bedroom a sanctuary? Read more here!

Day 1: Declutter And Organizing Challenge-with Free Printables!
Day 6: Laundry Room and Mudroom
Day 8: Creating a Home Management Binder
Day 21: Creating a House Care Binder
Day 23: The Playroom
Day 24: The Garage
Day 25: Creating a Disaster Kit
Day 26: Protecting Your Valuables