Decluttering And Organizing The Refrigerator
Today we are back in the kitchen for Day 10 of our challenge. What's on the menu for today- see what I did there? The refrigerator.
An organized refrigerator is one of the best gifts of time you can give yourself. You will save so much time shopping and cooking when you can see and easily access everything in your refrigerator. An organized refrigerator will also save you money because you won't have as much waste or by duplicates of things you already have.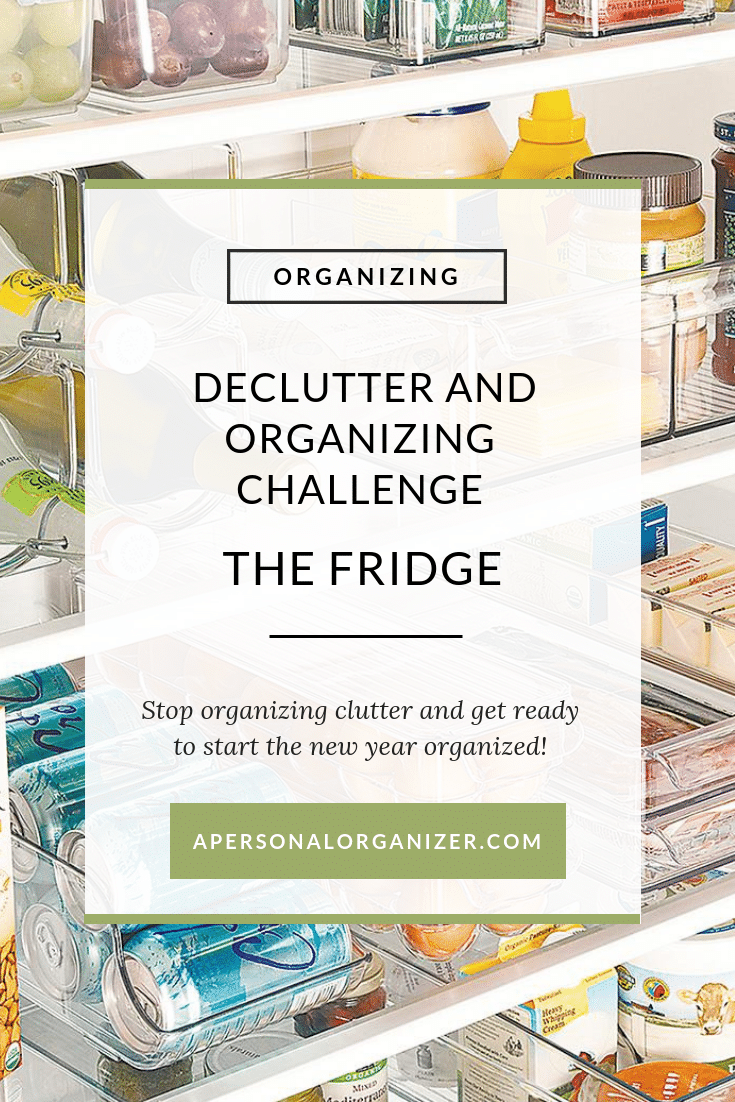 Some of the links in this post are affiliate links. This means if you click on the link and purchase the item, I will receive an affiliate commission at no extra cost to you. All opinions remain my own.
How To Organize The Refrigerator
Let's get started on today's Challenge!
Start as we always do by clearing out. Take everything out of your fridge. Now go ahead and check the dates on your food and condiments, toss anything that is expired.
Take out all of the shelves, drawers, crispers, and trays and wash them as per their instructions. Wipe down the inside of the refrigerator and place all parts back.
Replace the food into your refrigerator. Aim to organize like items together but you may prefer to create kits by mealtime, like breakfast, lunch, snacks, and dinner.

Cooked food, leftovers; condiments, eggs and dairy, meats, fruits, and vegetables, and so on.

Now, repeat the same process of remove, purge, clean, replace with your freezer. A good rule of thumb with frozen food items is that if they have been in there for more than 6-8 months you should probably get rid of them.

I love these bins to organize the freezer into sections: raw meats, cooked meats, frozen fruits, and vegetables, and so on.

Finally, you'll want to take everything off of the outside of your fridge and give the surface a good cleaning. Now, place only a few magnets back. This step is probably hardest for those with small children, as the refrigerator easily becomes an art gallery. A good solution is to create another area in your home that is specifically for your kids to show off their artwork. These frames are awesome to create a rotating exhibit of your kids' art and school work.


---
Refrigerator Declutter Checklist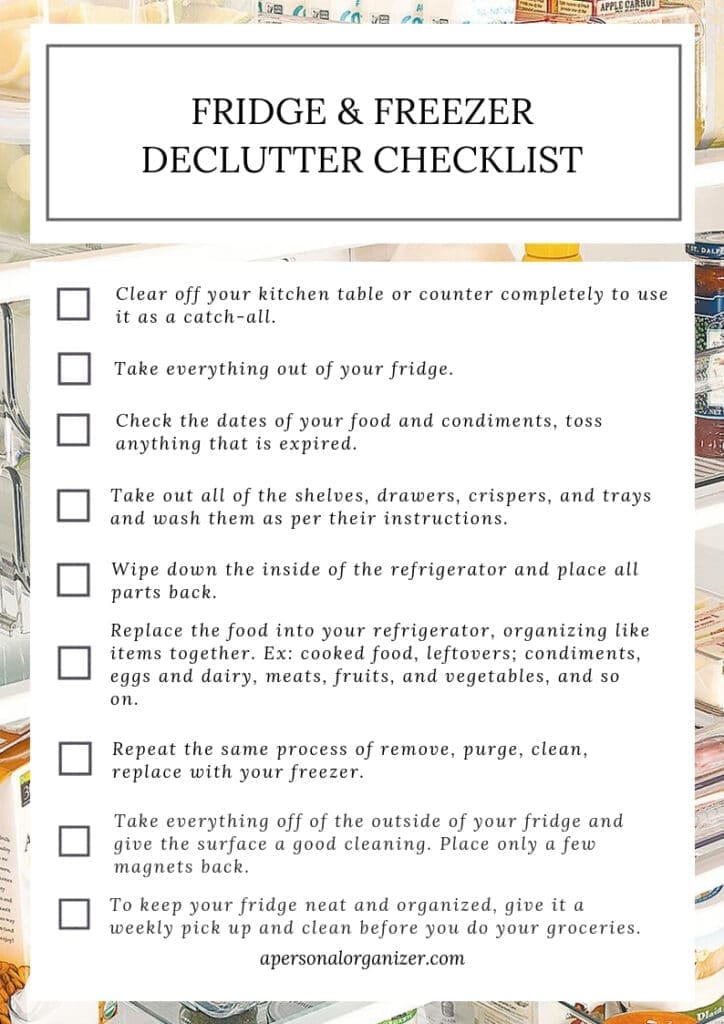 Grab today's Refrigerator Declutter Checklist and let's get started!
Want more great tips on how to keep your whole kitchen organized and running smoothly?