Decluttering And Organizing The Pantry
Yesterday we took a little break from physically organizing and decluttering our spaces and talked about creating a home management binder to keep all of our hard work intact and create a system of home and family management that minimized stress and maximized productivity.
Today, we're back at it. So let's head into the kitchen and tackle the pantry.
The pantry is one of the places where people can really see some instant gratification when it comes to organization.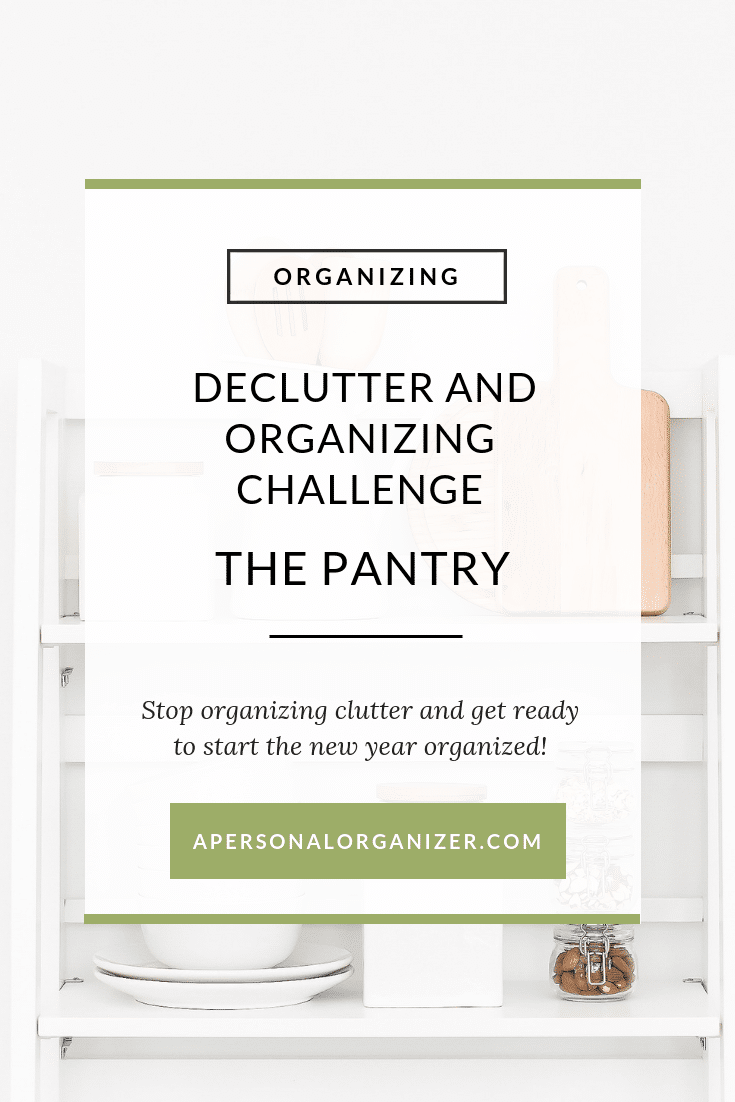 Some of the links in this post are affiliate links. This means if you click on the link and purchase the item, I will receive an affiliate commission at no extra cost to you. All opinions remain my own.
How To Declutter & Organize The Pantry
Let's jump right in!
Clear off your kitchen table completely. You'll be using this as a catch-all for this part of the declutter and organizing challenge.
Clear everything out of your pantry and put it on your kitchen table.
Now that your pantry is completely cleared out, give every surface in here a thorough cleaning. Pantries are full of crumbs, spills, you name it.
If you have pets or other bulk dry items, consider placing large plastic bins on the floor to store these.
Place large appliances that you do not use very often on the higher shelves
Place items that spill easily and tend to be extra messy (remember that clean up you just did?) in plastic containers or sealable bags
Organize your pantry items. Cans, dried pasta and rice, and condiments. Consider placing all of your baking items in a basket so that when it is time to bake you can easily pull everything out at once.
Who is inspired to shop and put groceries away in this newly decluttered, cleaned, and organized pantry?!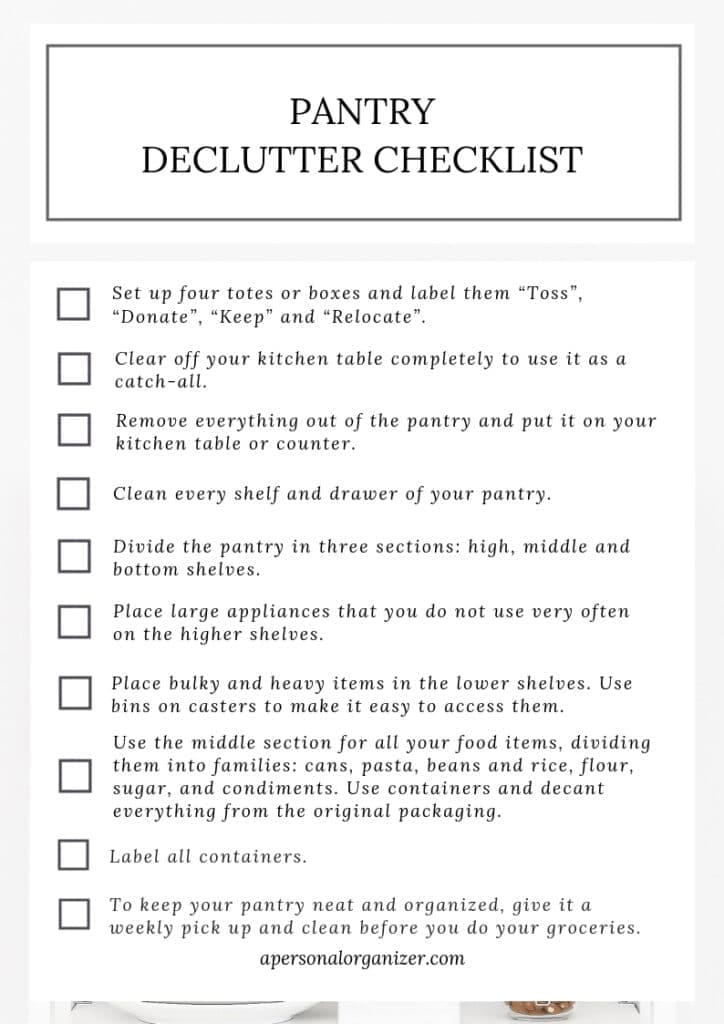 Grab today's Pantry Declutter Checklist and let's get started!
After you grab the free printable each day, don't forget to buy your copy of the Life-Binder Purposeful Life Planner!
Want more great tips on how to keep your whole kitchen organized and running smoothly?