Helena Alkhas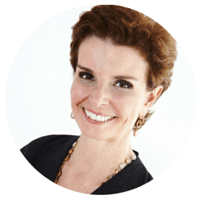 Hello and Welcome!
Hi, I'm Helena. I love organizing and creating beautiful homes with a passion.
I'm an expat, mother of multiples, Navy wife and I have moved and traveled with my family around the globe and back several times.
All that packing and unpacking taught me to simplify, live clutter-free and be intentional about every decision. The distance from my loved ones taught me to focus on what matters and enjoy our time together.
I started organizing professionally when a fellow mom from my kids' kindergarten, on the verge of a family crisis due to her clutter, asked me for help.
We spent many weeks purging and sorting everything that was in her basement, storage unit and in every corner of her home. I soon realized then that my skills – acquired both personally and professionally – were having a positive impact on her personal life.
That's when I decided to start organizing professionally and when I founded A Personal Organizer – Professional Organizing Services.
Since 2010 I have had the pleasure of helping thousands of readers to live a more organized life, having time to create a life they love.
I hope you find on the blog all the resources you need to create your beautiful life!
Get in touch
contact@apersonalorganizer.com
Get Organized While Your Coffee Is Brewing
My favorite organizing tips that keep my house organized day after day!