Decluttering And Organizing The Junk Drawer
Hello, and welcome to the fifth day of the declutter and organizing challenge!
Today we are going to clean out that junk drawer (s). Everyone has one, or two, or three, and they are usually in some type of clutter or disorganization if they haven't been cleared out in a while.
Let's jump right in and get to work!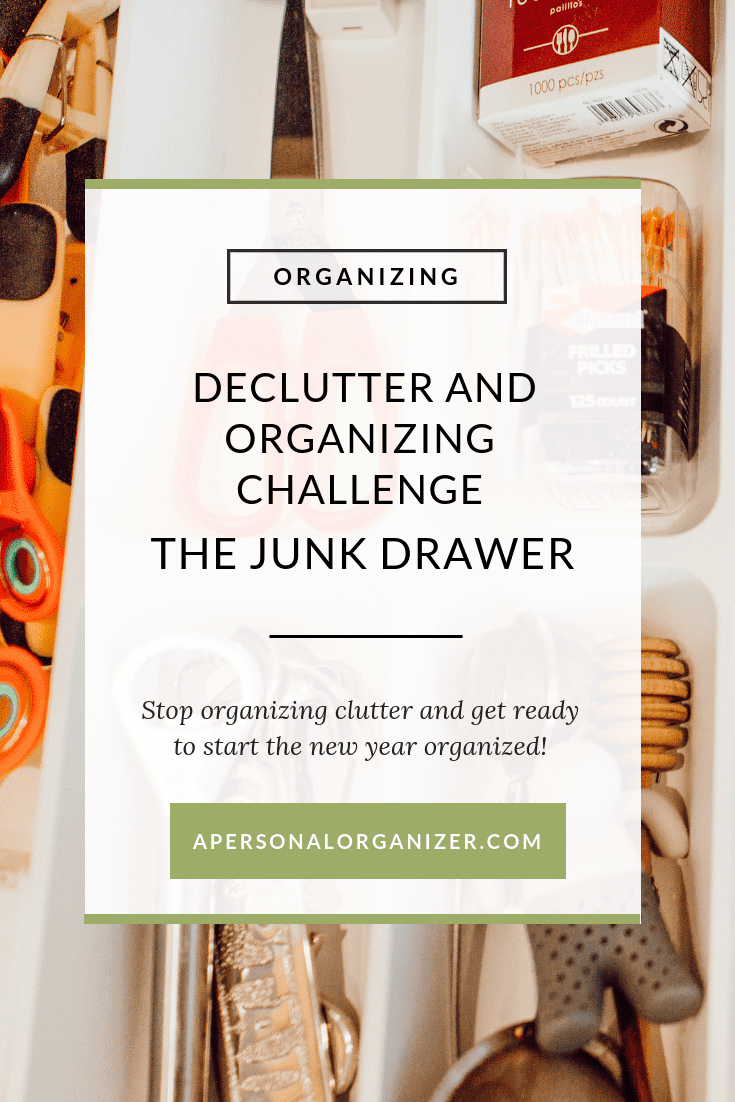 Some of the links in this post are affiliate links. This means if you click on the link and purchase the item, I will receive an affiliate commission at no extra cost to you. All opinions remain my own.
8 Steps To Organize The Junk Drawer
Take your junk drawer or drawers, and, you guessed it, dump. It. out. This might seem scary, but trust me, it's liberating.

Now, clean out the drawer itself. Dump all those little bits and wipe it clean.

Sort through all of that "stuff" and separate into things that can be rehomed and things that need to stay. Throw out any trash.

Put the things you are going to keep in the drawer over a counter and sort them by "family".

At this point, you will want to think about how to organize your drawer. Do you need drawer organizers? Drawer dividers? This can be as simple as some plastic containers that are made to store food or made specifically for organizing miscellany in drawers.

Go ahead and place your items back into your chosen organization containers,

giving everything a home.

Assigning everything a place to go in the drawer will keep it from getting chaotic in the future.

Place all containers in the drawer, keeping the ones you'll use the most, closest to you.
Assign a day of the month to review the contents of the drawer and clean the containers if needed.
---


---
Guess what? You're done! Go ahead and close your junk drawer knowing that the next time you need to look for something in there it will be super simple to find!
Here is a quick video where I show you a junk drawer organizing before and after.
Junk Drawer Declutter Checklist
Grab today's Junk Drawer Declutter Checklist and let's get started!
Love Printables? Purchase the gorgeous Life-Binder Purposeful Life Planner and download all files and calendars at once!
Want more great tips on how to keep those clutter magnet areas in your home organized?