Hello, and welcome to the third day of the declutter and organizing challenge!
Today we will focus on the living room in your home. Now, this is not a room that is usually very cluttered, but this space will still benefit from your attention.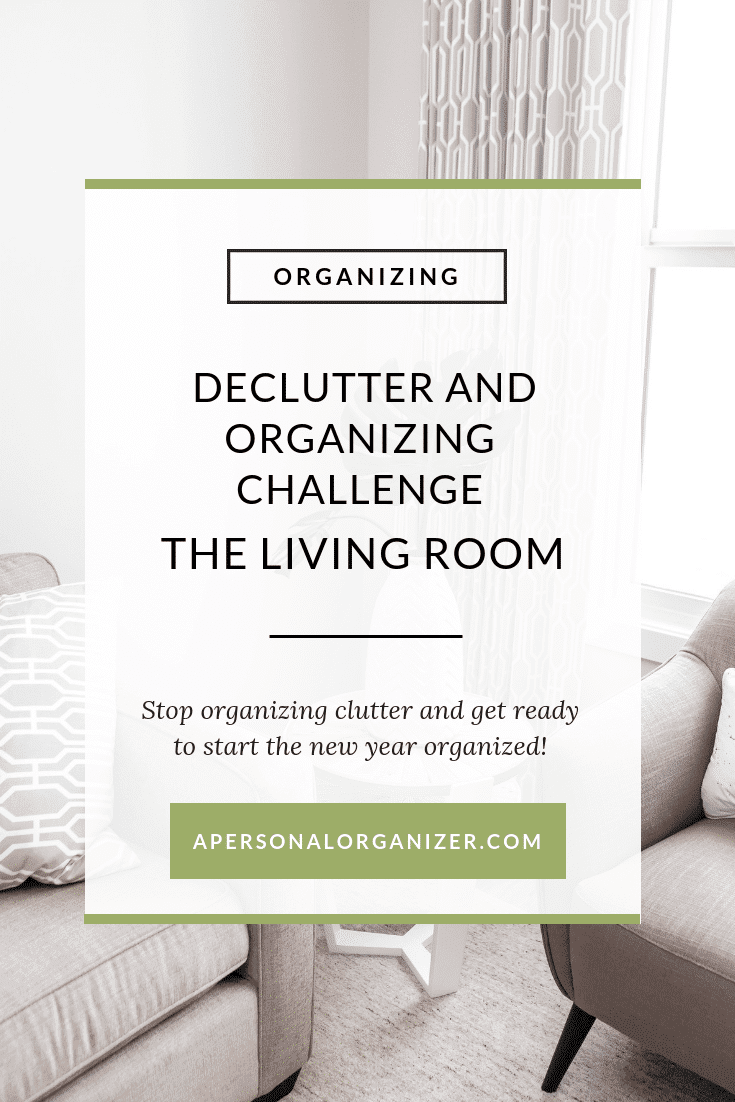 Some of the links in this post are affiliate links. This means if you click on the link and purchase the item, I will receive an affiliate commission at no extra cost to you. All opinions remain my own.
How To Organize The Living Room
Let's get started beautifying this special space!
If there is any clutter, tackle that. Remove anything that doesn't belong in this room and put it where it belongs.

Wipe or dust all of the surfaces.

Vacuum and/or sweep the floors.

Next, consider if there is anything "undone" in this space. Are there pictures waiting to be hung? Have you been meaning to change the curtains but just haven't had the time? Now is the time! Go ahead and tend to those unfinished tasks in your formal living room.

To keep this space decluttered and organized, take a day each week to do a quick run through-remove unnecessary items, wipe surfaces, and sweep and/or vacuum the floors. If you add this to your routine, your formal living room will always be guest-ready!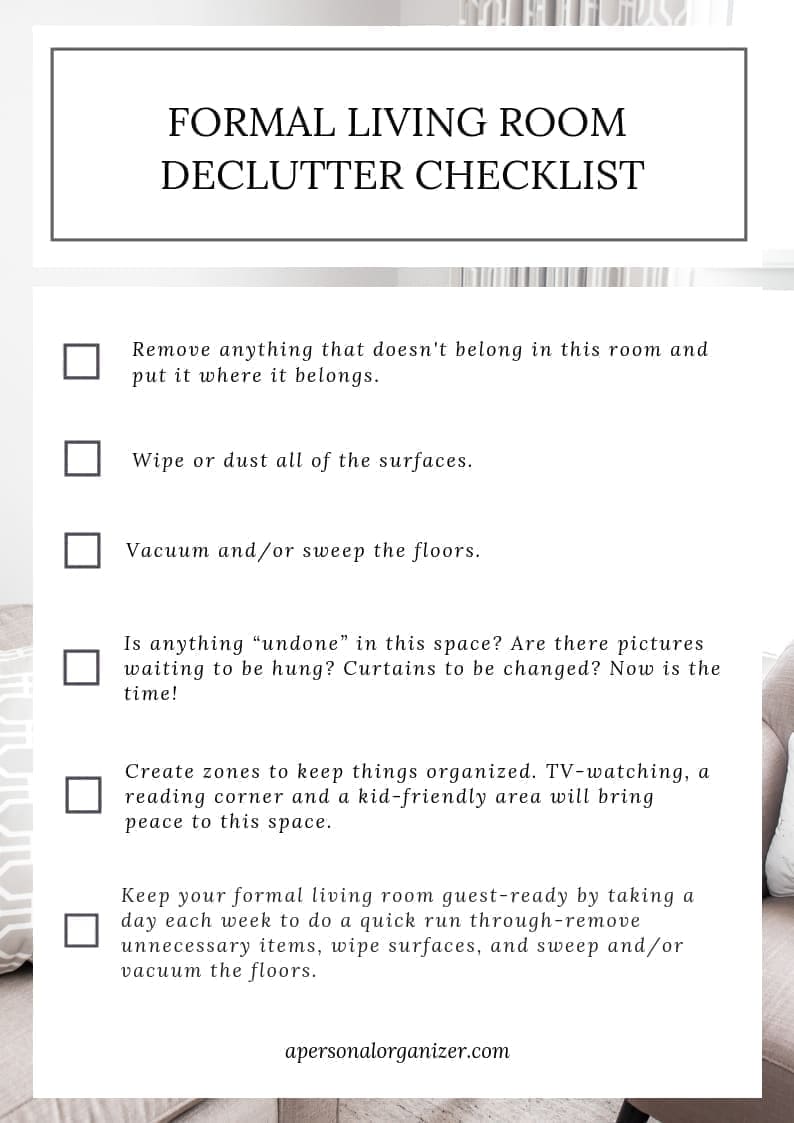 Grab today's Formal Living Room Declutter Checklist and let's get started!
---


---
Want more great tips on how to keep your formal living room looking beautiful? Read more here!