Nothing gets me in the "home clean up" mood as a party or guests coming over!
If you are like me, or maybe the days went by, and now your family is knocking at your door, read my tips on last-minute holiday prep for your home.
The holidays are here, and it's time to wrap up all of our preparations for the season. You can still prep ahead for a few things that will make your holiday celebrations more enjoyable and relaxing so you can enjoy your company when they arrive.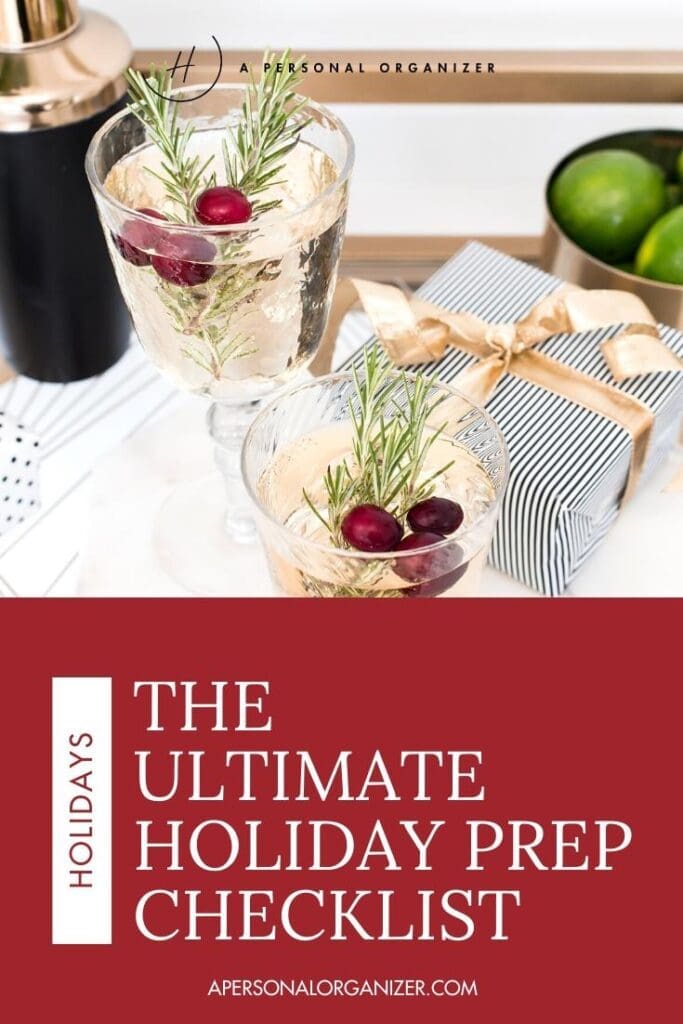 1. Stock up
You may have already had a few early holiday gatherings by this point. As the impromptu guests and out-of-towners continue to arrive, now is a good time to restock those items in your home that may be a little depleted.
Start in the kitchen. Stock up the pantry items like coffee, tea, and sugar that you will use regularly.
Now is also a good time to restock your bar items. Here is a great reference for how to stock your bar for the holidays.
2. Bake something
It's such a nice touch to be able to offer your guests a home-baked treat over the holidays. If you love baking or want to get everything ready to bake with your guests, check out this post on how to set up the perfect baking station.
Short on time or don't like to bake? Pick up some pre-made pastries to keep in your home for when guests pop in.
3. Add fresh greenery
Fresh flowers add so much life to your home. Whether you choose greenery or bouquets, your guests will love to be greeted by these lively touches.
Here are a few ideas for using fresh greenery around your home:
Use greens in vases or lying flat or draped on your mantle.
Add fresh greenery to a basket in your entryway.
Fresh greens can be added to your bar, buffet, or table settings.
Use fresh greenery in guest rooms.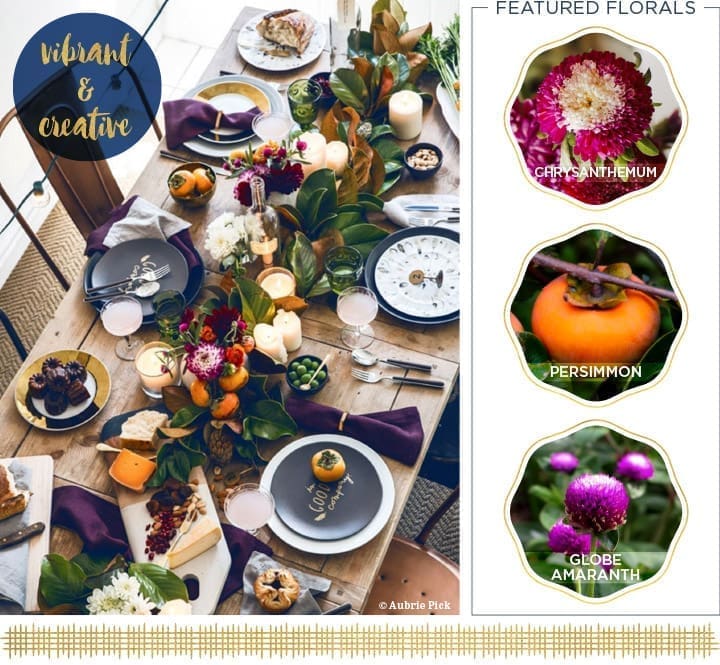 7 Thanksgiving Centerpiece Ideas For Your Holiday Table
4. Spruce up your main living spaces
Replace candles and check the condition of throw pillows and throw blankets.
Add a basket of magazines, light reading, and coffee table books for your guests to read while they are relaxing, waiting for other guests, or while you are preparing meals for other guests. 
Check your lighting as well.
No one wants to sit under super bright or harsh lighting while they are trying to relax. A simple way to soften the lighting in your home is to replace your clear bulbs with frosted opaque.
5. Neaten and freshen up focal points and most used areas
Take a look at your entrances, gathering spaces, and bathrooms. Declutter these areas by going around with a basket and removing things that do not belong in them.
Fluff your pillows, adjust your throw blankets, and replenish anything that needs it.
Don't forget to clear those areas that gather clutter throughout the days and weeks, such as coffee tables, islands, desks, and entryway tables.
Clear coats and bags that are not used often and place them in a closet.
Make your guest rooms cozy
Whether you have scheduled guests coming to stay at your home over the holiday season or not, you should prepare for guests either way.
Freshen linens and restock any toiletries.
You will also want to think of those extra warm and cozy touches to make your guests feel at home while they stay with you.
Make needed amenities easy to find and use by creating a hospitality basket – keep internet passcodes on the nightstand, leave a tray with water and snacks, and any notes you think they may need while staying in your home. 

Even if you don't have a designated guest room, it's a good idea to make a basket up for guests with linens, pillows, and a few toiletries so it is easy for you to make overnight guests feel at home.
Conclusion
These tips on how to prepare your home for the holiday should have you feeling ready to relax and enjoy your family and friends this holiday season.
Need help with your last-minute preparations for your home this holiday?
Need some more tips for prepping your home for the holidays? Check below our favorite tips
HOLIDAY Planners
Christmas Planner
Say goodbye to the days of frazzled nerves and hello to a confident, beautifully orchestrated holiday event that perfectly reflects your love for family and friends. Get ready to dive into a stress-free, delightful celebration, leaving your loved ones in awe.
Tips and ideas to help you prepare and enjoy this special season with your friends and family.