Getting Ready For The Holiday Party Season
Today, on the blog, we have a special guest. My husband and I met Chef Charles Webb at a party a couple of weekends ago. We talked about our businesses and thought it would be a great idea for him to share what he does here on the blog. And since we are all about getting ready for the holidays right now, there's no better time to discuss planning and hosting a holiday party. Take it away, Chef Charles!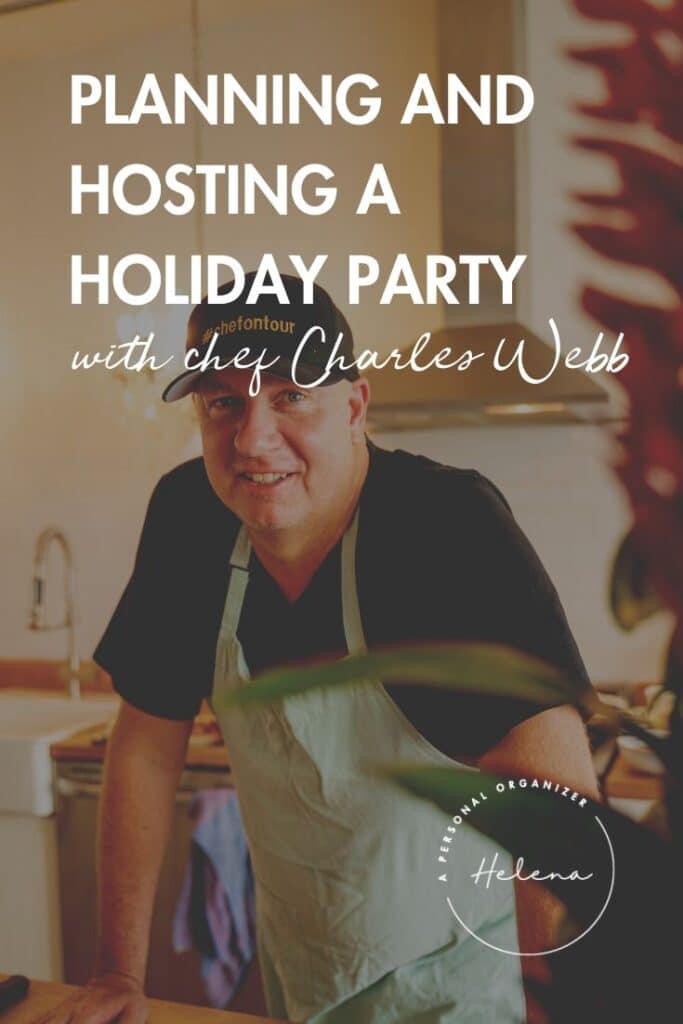 Helena, thanks for having me on your blog.
Holiday Party Food
The holidays provide us with as much excitement and energy as we can handle, and while we often go in very excited to host a holiday party, when it comes to actually planning and hosting, we can sometimes get overwhelmed.
Beverages often get a lot of attention and consideration with all of the "cheer" in our season's greetings, but amazing food will make you the super host to all of your guests.
Whether professionally catered (we're kind of partial 😉 or self-assembled, a few key points are not to be forgotten.
Being the owner and executive chef of Avanti Gourmet based in the Chicagoland area and having scaled across the globe has given me some great experience when it comes to what kind of food makes for an amazing holiday party. Here are a few tips on what not to forget.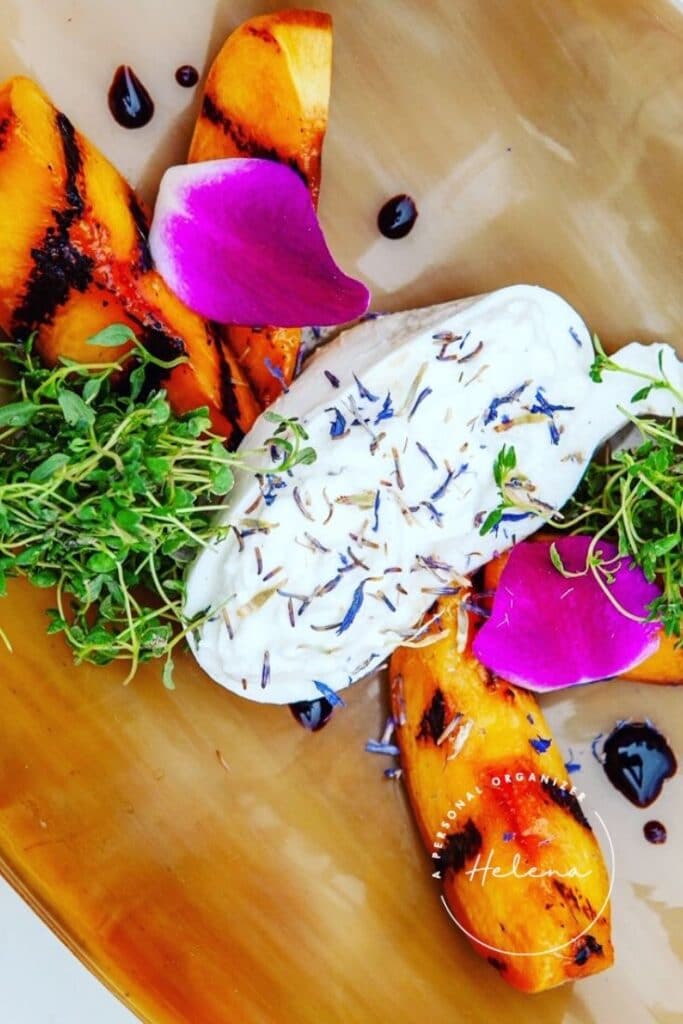 Don't Forget The Nibbles
The annual holiday party is a great time to let loose. That said, guests will need a steady supply of delicious snacks to help them absorb all those extra glasses of wine and cups of eggnog.
The solution: Have a lot of snacky food stationed around, such as pistachios, almonds, olives, cheese and charcuterie boards, crostini items, and sliders.
The food stations and the tasty bites in small bowls give guests a help-yourself vibe while you have time to enjoy the party with your friends and family instead of standing in front of a hot stove all night.
Make Food Fun!
Many resources online can guide you to creating a fun and doable holiday party menu without being a chef if you are on a budget.
Research these resources online to give you some great inspiration for your creative spread. Don't be afraid to mix classic holiday favorites with new and inspired food items. 
Book Your Caterer Early
If you do decide to go with a Chef/ Catering group, remember that booking in advance will help you get the best talent.
Not all catering groups are created equal. There are only 3  Fridays and Saturdays in December this year where you can use their services, and with many bookings ahead of time with their "regulars," it can be a huge challenge to get the caterer you want
Remember Special Diets
Finally, be mindful of your guests' dietary needs. Now more than ever, this must be a major consideration for any host.
There are more considerations than there have been in the past.
Some of the special diets you may need to consider are pescatarians, vegans, vegetarians, paleo, and keto diets, and of course, we need to be mindful of allergies to dairy, nuts, gluten, and shellfish. Religious restrictions include Kosher, no pork, no cheese, etc.
To be a great host, you should be prepared to offer something to everyone so you won't be stuck in a situation where someone has nothing to eat.
Be mindful to check in with guests about any dietary restrictions in the invite and leave an area on the RSVP where they can leave their notes.
This information will help you prepare the catering company for these potential challenges. We love all of our guests, and they are all VIP, and in order to succeed, we need special dietary needs in advance of the holiday party.
Ready To Party
If you keep these three points in mind, you or your catering team will be well prepared to host your guests and bring an amazing culinary experience to your holiday party.
Happy holidays!!!
Many thanks to Chef Charles Webb for these great tips on hosting a holiday party! Check out more from the Chef on Instagram.
Want more local, national, or international press on Chef Charles Webb? He is a Google search away and was just in Globo a few weeks back in Brazil.
CW Founder & Chef Charles Webb
It's not just food; it's an experience… m: 312-8602188 
w: chefcharleswebb.com e: [email protected]
Tips and ideas to help you prepare and enjoy this special holiday with your friends and family.