Enjoying Your Guests
Overnight guests can be a source of great stress for most hosts. In fact, you may find yourself unable to enjoy spending time with your friends and family because you're running around making sure everything's going well.
The key to enjoying your guests is to prepare ahead of time. You can download this guest log to keep track of when you will be expecting guests throughout the year. This overnight guest printable will let you plan out what you need to do working up to each visit. You can also subscribe for free and get instant access to the entire printables vault here.
Here's what you need to do to get ready for your overnight guests.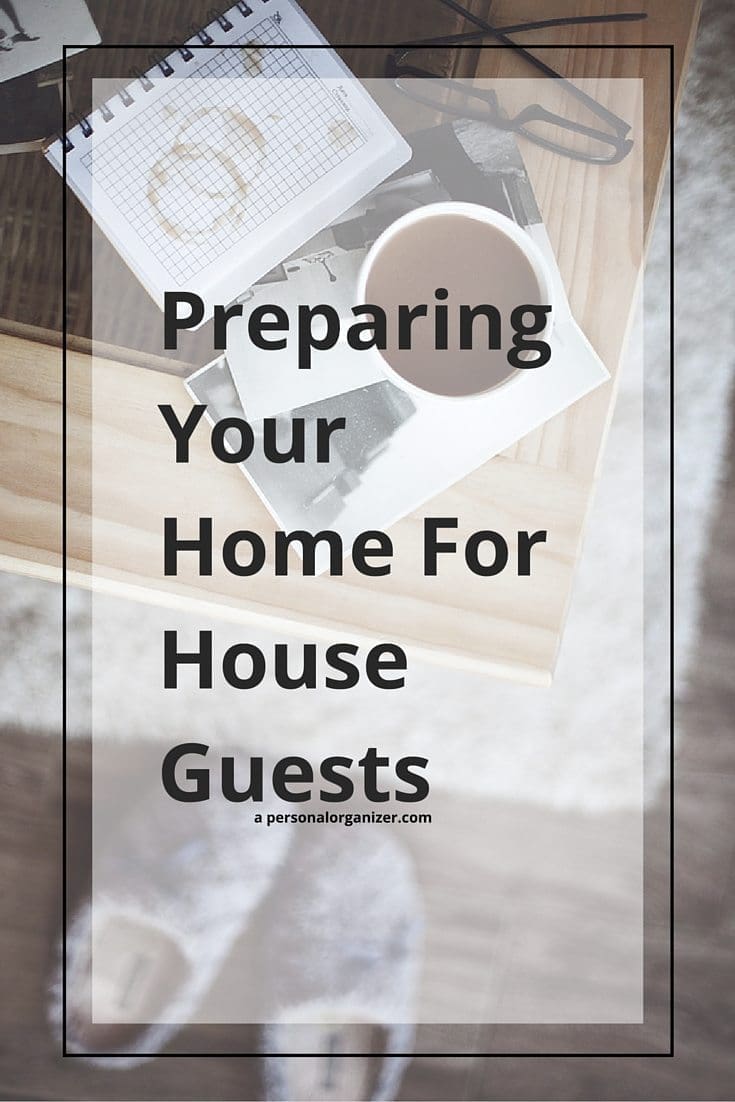 Prepare Your Home
Start with the rooms in which your guests will be spending the most time: the guest room or house, the guest bathroom, and common rooms like the living room and dining room. Now isn't the time to reorganize your entire home or clean each room from top to bottom. If you're short on time, place clutter in boxes or bins and store them in a closet or garage.
Guest Bedroom
Dust, vacuum and wipe down horizontal spaces like baseboards and windowsills. Try to provide as much space as possible for them to spread out and make themselves comfortable. Place an over-the-door hanger on the bedroom door for purses, clothing or toiletry holders.
Change the sheets and make the bed. Place four comfortable pillows on top — two firm and two softs. Add throw pillows for extra support and color. Layout a season-appropriate comforter as well as a lightweight blanket.
Guest Bathroom
Next, tackle the guest bathroom. Remove personal items from the bathroom counter. Stock it with easy-to-find cotton towels — include two large towels as well as a face towel and a washcloth. Add a few basic toiletries like toothpaste, nice soap, and a bottle of lotion.
Living Room
Provide ample seating in the living room — where you'll be spending the most time together. Throw pillows, blankets, and a few magazines will provide a homey place for your guests to spend a quiet moment or occupy themselves while you're busy with other matters.
Put all the remotes in a basket and place a small card with instructions in clear view. This will help guests use your TV, DVR, and stereo without having to ask you for help. Finally, provide simple necessities. Place a few bottles of water and some snacks, like peanuts and granola bars, along with a side table so your guests can quickly access refreshments after a long day.
For more tips, including how to prepare for feeding your guests, read Getting Your Home Ready for Holiday Guests