Holiday Gift Ideas
We are getting closer to the holidays, and I hope you're using the set of holiday organizing printables to get yourself organized for the season. One of the biggest challenges (for me, at least) is to come up with gift ideas that will truly please my loved ones.
As a professional organizer, I also look for function, as I don't want to add clutter to anyone's life. And because I also look for ways to bring organization to my friends and family, I look for great organizing tools that will fill this big job: be a holiday gift that will bring oohs and ahhs way past the holiday season.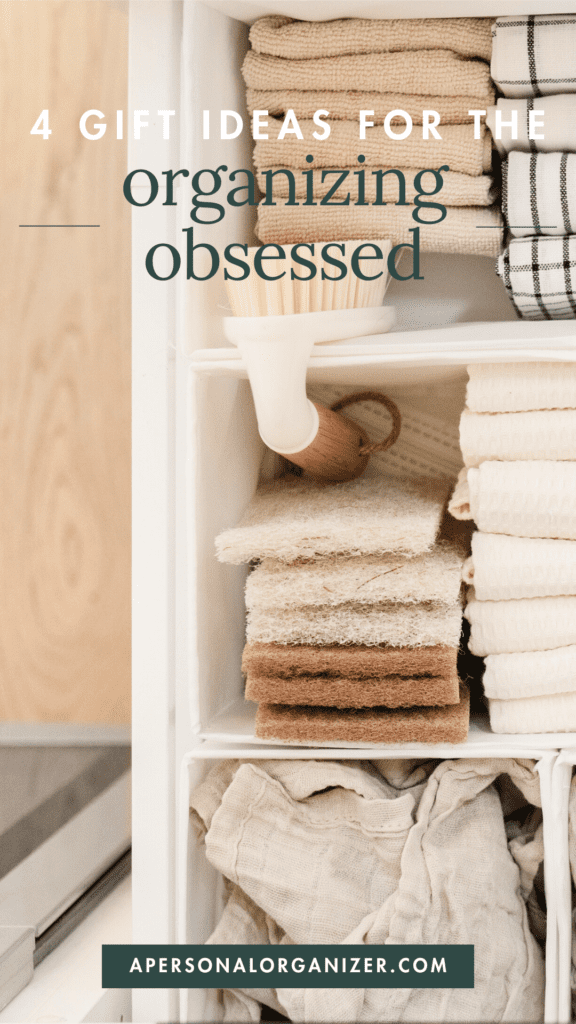 Last week, I shared 2 awesome gift ideas, and this week, I bring you 2 other equally amazing organizing products that can be great Christmas gifts. Here they are!
JOYS Family Household Notebook
The name makes you smile and cleverly means "just organize your stuff"!
Catherine Anderson is the creator of this top-of-the-line household notebook, which is easy to implement, use, and maintain and is oh-so-beautiful!
An excellent gift for a mom or dad, JOYS Family is divided into 4 sections -Every Day, Wealth, Wellness, and Interest- and all your kids' information is kept in one place.
You can use it in a binder or in hanging files.
Combined with the Babysitter Notebook, Family JOYs is the perfect solution to keep your children's information organized, easy to retrieve, and use.
Time Timer
If you have a child in your life, you hear this question: how much longer?
Mastering the concept of time is quite an achievement for a child and even for many adults throughout their adult lives. Seeking a way to help her daughter "visualize" time, the ingenious mom behind TimeTimer was creating a fantastic tool used by teachers, parents, educators, and professional organizers!
I have a TimeTimer on my own desk, and my kids use it to time their homework and chores to turn on the X-box.
I use it on my organizing projects with clients with ADD/ADHD, and I have gifted TimeTimers to my kids' teachers, and they absolutely love it.
Unlike regular timers that will beep from "nowhere," TimeTimer lets you "see" the time passing and how much time you have left.
I can become easily distracted, so I have learned to use my TimeTimer to keep me focused on one task at a time. By setting it to 30″ for example, I know that in 30″, I'll have a break from what I'm doing and can stretch, check the email, or grab a coffee.
If you or someone on your Santa's list is a teacher or parent, if you homeschool, have a hard time keeping track of time, or if you're looking for a useful and innovative gift for your teachers, then TimeTimer is a perfect gift.
There you have it. Another 2 wonderful -and super useful!- organizing tools that can be great holiday gifts and that will improve your loved ones' lives by getting them organized!
What are your favorite organizing tools that would be great gift ideas?
HOLIDAY Planners
The Holiday Bundle
The Ultimate Holiday Bundle – 4 Planners to plan, organize, and celebrate an unforgettable and stress-free holiday season with your friends and family. Get ready to conquer the holiday season and breeze through the season and the new year!
Tips and ideas to help you prepare and enjoy this special holiday with your friends and family.