Feng Shui Holiday Lights, Colors, Scents & Sounds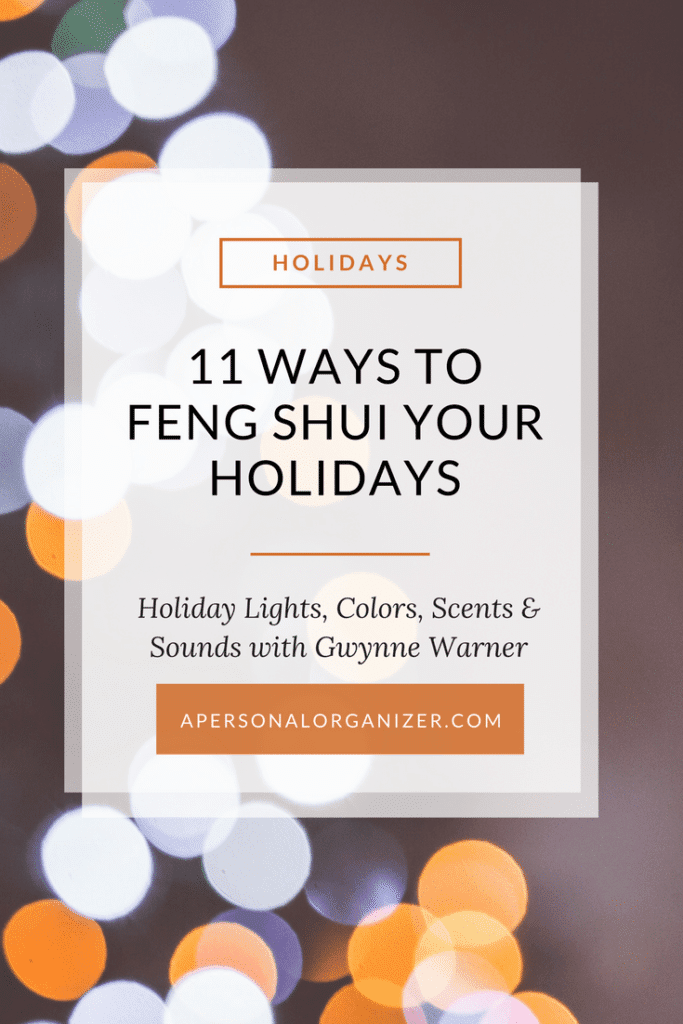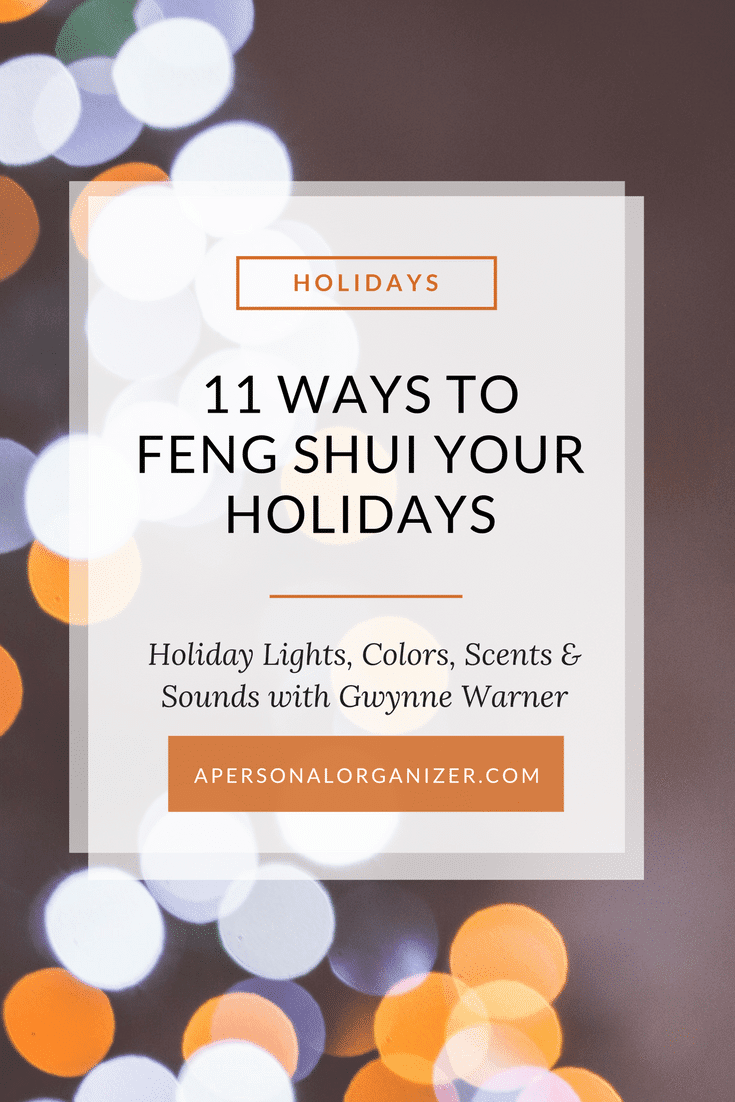 1. Add Holiday Lights
During the Holy Days, the amplifying of physical light is a shining metaphor of welcoming spiritual light. You can light candles and fires; hang twinkling lights, and hang colored Swarovski crystal spheres or scatter them on your table's centerpiece with candles.
2. Add Holiday Scents
A wonderful way to uplift your spirits is through scent. Especially uplifting are fresh orange and satsumas; displaying fresh pine boughs or burning evergreen scented aromatherapy candles, or burning frankincense resin on hot charcoal.
3. Add Holiday Décor
A living holiday tree embodies the Chinese Five Element of Wood and encourages growth and new beginnings. Place your Christmas Tree, Solstice Tree or Tree of Life in the corresponding Bagua area of your life you wish to enhance. Now add the colors in candles, decorations, ornaments, and electric lights to amplify that energy.
4. Helpful People
Glittery, gold or silver candles and baubles; angels; gold or clear Swarovski crystals; or metal bells
5. Fortunate Blessings & Prosperity
Presents–the ones you're giving and ones you received; chocolate Hanukkah gelt; purple-red, green, and gold Swarovski crystals, lights, and glass balls; 3 coins on the red ribbon; goldfish ornaments.
6. Spirituality and Wisdom
The Three Wise Men; religious representations and figurines; blue Swarovski crystals; burning frankincense and myrrh incense
7. Fame & Reputation
Stars; menorahs; candles; red Swarovski crystals; red fairy lights
8. Health
Healthy green plants; bowls of fresh fruit; Wu Lou ornaments
9. Children & Creativity
Dreidels; toys; or metal bells
10. Relationship
Pair of red, pink, or white poinsettias or candles; sweet things; photos of you and your beloved one during happy times during the holidays
11. Family & Friends
Green garlands (no drooping ends, though!); Christmas or Solstice tree; green ornaments; or wooden nativity scenes