Getting Your Home Organized For a New Dog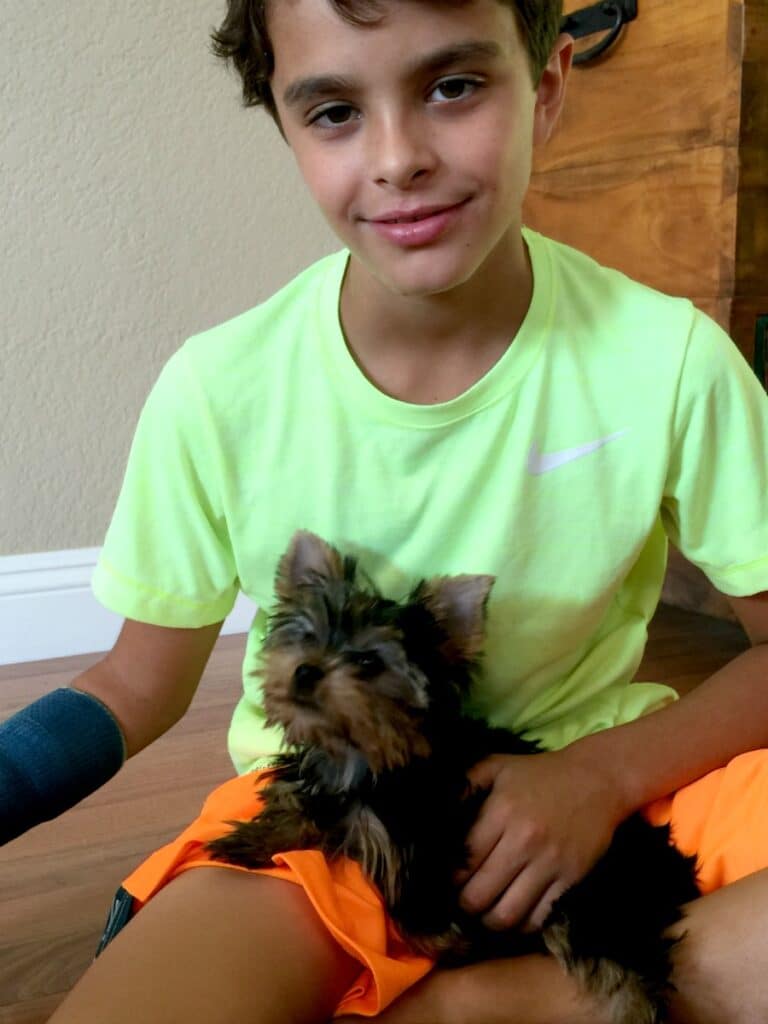 If you've never had a dog before you may not know just how much preparation is involved in bringing your new furry family member home. Truth is, most pets come with a great deal of maintenance. This is especially true for dogs. They need toys, food, brushes, nail clippers, a bed and a host of other supplies to keep them happy and healthy.
When we got Tuff, our Yorkie, I was surprised by all the steps that were needed to have him safely and comfortably in his new home.
Dogs also require a lot of attention and exercise. Keeping up with your pampered pooch's needs can become quite demanding, especially if you work from home.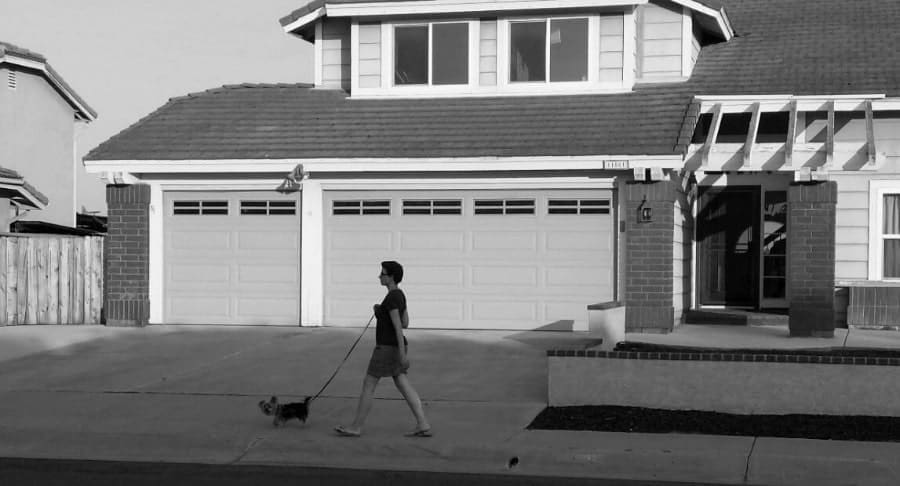 Fortunately, taking just a few steps to organize things in advance can ensure a more pleasurable experience for both you and your pet. Follow these organization tips to prepare your home for a dog. Then sit back and enjoy bonding with your new buddy.
Follow these organization tips to prepare your home for a dog. Then sit back and enjoy bonding with your new buddy.
Give Your Pup Some Space
One of the first things you'll want to do is set aside some space that is just for your pet's belongings.
Here at home, Tuff has a wire basket that holds all his toys, and a dedicated kitchen cabinet for his food, treats, and medications.
Taking this step will help you to remember where you put things like Fido's monthly flea treatment. It will also lessen the likelihood of your doggie's things overtaking the rest of your home.
Plus, your dog will probably just enjoy having a place to go when a nap is in order.
Set Up a Spot for Dining
While most of your dog's items can be kept in one room or space, you'll probably want to set up a separate area in your kitchen or mudroom for feeding supplies. This keeps the food mess to a minimum and allows you to easily wipe up spills.
There are some things you can buy in order to assist in containing any messes related to food, treats or water. Dishes that come with a base to contain them are always helpful. These can lessen the chances of bowls being upset or spills happen.
For some reason, some dogs, like Tuff, won't eat out of a bowl. The solution for us was to give him a small cutting board and place his food on it. This has worked great for us as it's easy to wash and store when not in use.
Mats are incredibly helpful for placing beneath bowls to catch splashes or crumbs.
Store food in airtight bins to keep them fresh and neat.
Contain Toy Chaos
Those toys! Playing with your dog can be so much fun. It's great to see the excitement on their faces when tug and chase. Before you know it, however, you could find you have more toys than you know what to do with.
There are a lot of considerations when it comes to toy containment. Taking your lifestyle and your pet's preferences into account can help you decide on a system that works for everyone.
If you do work from home, you may not wish to jump up and down every time your dear doggie wants to play with a new toy. Therefore, it can help to find storage bins with open tops that allow your pup to retrieve his or her own choice of play thing.
A clear storage box with the lid removed or a sturdy basket might do the trick. Just be sure it's not too deep for your pet to reach the bottom comfortably. You don't want your pooch to get stuck or hurt.
Create a Sleeping Station
Dogs like snug spaces. The closeness helps them to feel safe. That's why a built-in is a great way to offer your pet a comfy bed while keeping your other surfaces clean.
When Fido has a place to go that's all his, he'll be less inclined to jump up on your hard-to-clean couch. If you don't have the room or resources to build a nook, picking up a cozy dog bed will do.
This may even be a preferable solution for those who work at home or need to get stuff done. Pups love to be near their people.
Moving the bed to whichever room you're in at the time can help to ensure your dog is comfortable and that you're able to focus on the task at hand, rather than trying to manage an agitated pet.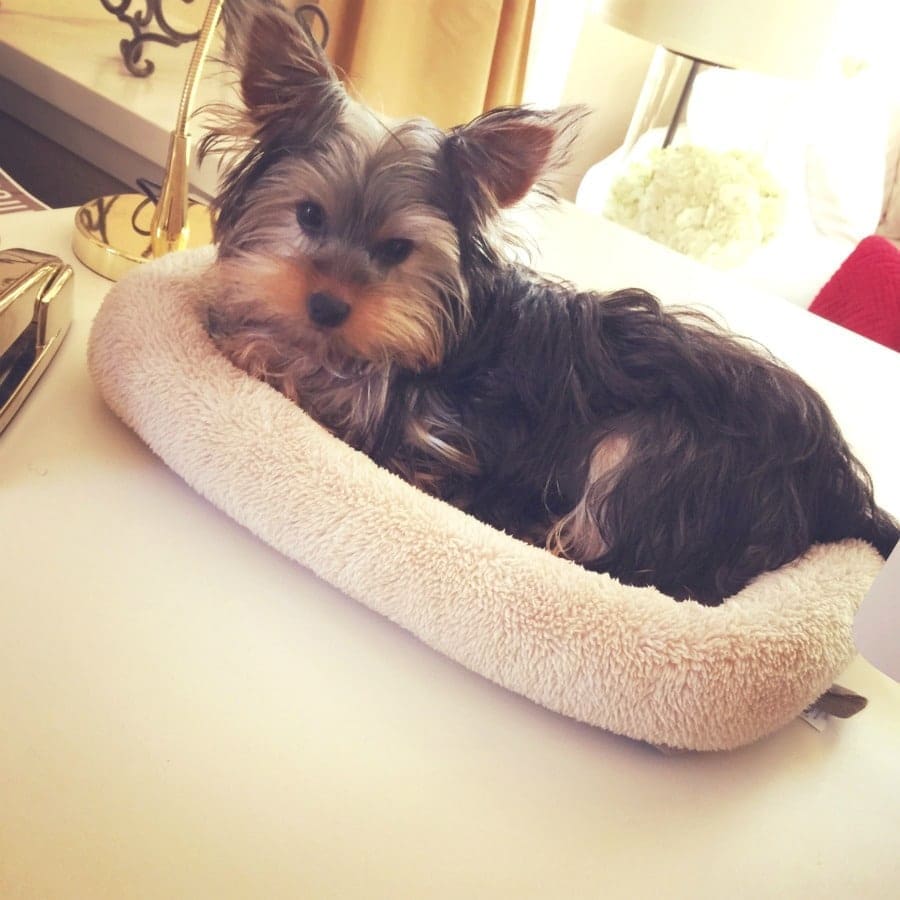 Getting your home organized for a dog involves just a few easy steps. Taking these proactive measures will help to make sure everyone is happy and that chaos remains at a minimum.