Tips to Make Your Thanksgiving Dinner A Bliss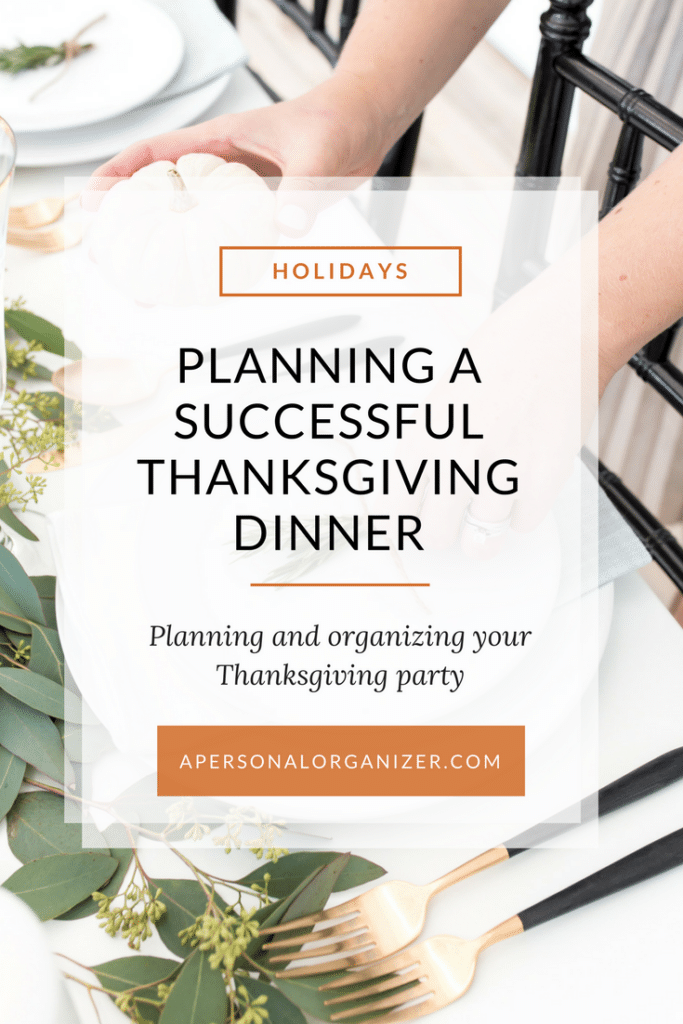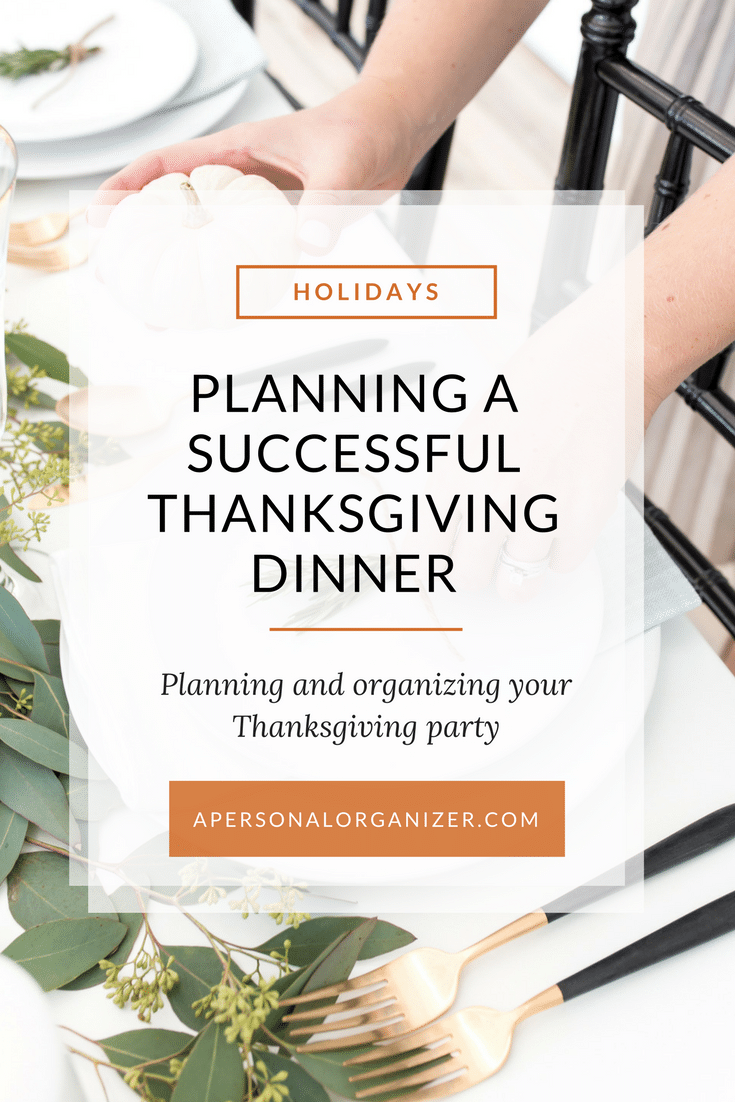 Preparing Thanksgiving dinner can be very stressful, especially if you have a large family or are expecting several guests.
To make Thanksgiving more enjoyable for yourself and your guests, some advance planning and preparation will work wonders.
Use these tips to make your holiday a stress-free, memorable occasion:
1. A Week Before Thanksgiving
Guests
By now, you should know who will be celebrating Thanksgiving with you, and if there are last-minute updates to your list, make sure to have them confirm at least a week before Thanksgiving Day.
This will allow you plenty of time to prepare for a beautiful celebration! Use the Thanksgiving Planner to get yourself organized.
The Bird
Some people like to stick to what their favorite recipe calls to, and others like to experiment. Decide your main protein dish; if you cook turkey, you still have to decide if you'll buy it fresh, frozen, or smoked.
Whatever your choice, make sure you have room to store it. A frozen turkey can be purchased earlier, but you should plan to remove it from the freezer at least 24 hours before being ready to roast your Thanksgiving turkey.
Aim for one to one 1/2 pounds per person, and if you'd like leftovers, go a bit higher on your count.
The Menu
There are many super yummy Thanksgiving dishes, and here at home, my hubby loves to mix some traditional recipes, like his family's "Salad D'Olivier" and something he had just watched at a cooking show on FoodNetwork.
My favorite dish of a Thanksgiving meal is the stuffing; for the boys, it's whatever dish that will have marshmallows in it. 🙂
Consider the number of people you'll be cooking for, and make sure there's a treat for the kids in your family.
Try to decide on your menu at least a week before, so you have plenty of time to shop for your ingredients and avoid arm wrestling with last-minute shoppers in your town.
This will undoubtedly help you have an enjoyable celebration day.
The Table
Check that everything you'll need for your cooking and serving is in good shape.
Go through your glassware, dishes, serving platters, utensils, pots, pans, and the tablecloth and napkins of your choice, and make sure they are ready to go.
If you have a safe place to keep them, like your dining room table, go ahead and place them all there.
By taking these extra steps one day at a time will prevent you from becoming overwhelmed on Thanksgiving day when you'll be super busy cooking.
2. The Days Before Thanksgiving
You can make a difference by doing a little bit here and there.
Check on your list what items can be cooked or baked ahead of time, like your deserts, and what you can prep, like chopping your onions, celery, and carrots and saving them in your fridge for the big cooking day.
Review your shopping list and cross all the dots! One less trip to the market will clear the decks and give you peace of mind.
If you are hosting guests with children, think now about what they can do during your gathering so all your guests can have a great time. I saved a couple of boxes with toys the boys don't play with anymore, and every time we entertain and have younger kids coming over, all I need to do is pull those "brand new" toys out of the closet. It's always a hit!
Is your bird frozen? Then, move it from the freezer to your fridge three days before the cooking day to allow enough time to thaw.
If you have purchased a frozen turkey, take it out of the freezer and place it in the refrigerator 3 days prior to cooking to give it plenty of time to thaw.
And finally (and I have learned this the hard way!) check if you need to iron your linens. If you do, just go ahead and cross that off your list.
3. The Morning Of Thanksgiving
With all the preparations you did so far, today will be an enjoyable time for you and your family.
All the goodies
Stuff your bird and have it ready to roast.
If you need the oven for your side dishes, plan the cooking time accordingly because that space will be taken once the bird goes in. If you're baking many side dishes and want to have an idea of how much you can fit at once, simply place the empty dishes in the oven.
Making it Pretty
Bring some fresh flowers or fresh-cut branches to decorate your home. Light the candles and put on uplifting music while you prepare a tray with your glassware and set the table.
Are you using a buffet for your food? Make sure to decorate it with fruits, nuts, and candles. Use cake stands to highlight your side dishes; if you like details, add a little card with the name of your plate.
Make sure to decorate it with fruits, nuts, and candles. Use cake stands to highlight your side dishes; if you like details, add a little card with the name of your plate.
Take the time to get yourself pretty. Nothing says "it's party time," like a good shower, a beautiful outfit, and some sparkles!
Planning and preparing will allow you to have a wonderful time on your Thanksgiving dinner.
What Thanksgiving planning tips do you have up your sleeve? 😉
HOLIDAY Planners
Thanksgiving Planner
Picture this: a stress-free, heartwarming Thanksgiving celebration filled with delicious homemade meals, cozy decor, and quality time with your family and friends. It's all possible with the Thanksgiving Planner.
Tips and ideas to help you prepare and enjoy this special holiday with your friends and family.