We are down to the final two weeks before Christmas! With the big day almost here, I'm sure we would all have liked to have every room in our home cleaned, organized, and ready for friends and family.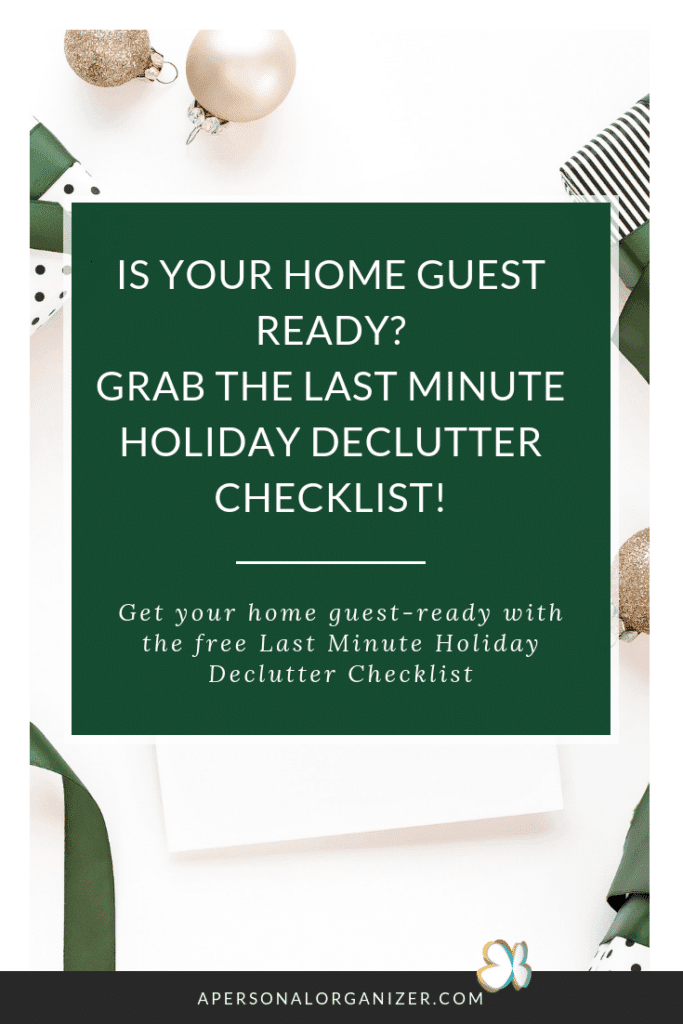 Despite our well-laid plans and best intentions, we have probably spent a little more time than we expected on shopping, wrapping gifts, and cooking, which leaves us a bit short on time to clean. Well, it's not too late.
The best way to conquer that last-minute holiday clutter clean-up is to hit your home's hotspots.
Making sure that the most visible and most used rooms in the house are clutter-free will make your whole home guest-ready, even if you don't have as much time to dedicate to cleaning as you planned for at the beginning of November!
Decluttering The Clutter-Gathering Corners Of Your Home
1. The Front Porch
Your front porch and entryway are the first thing people will see when they get to your home, so make sure they are clear of clutter and refreshed. Once these spaces are clutter-free, a few simple holiday touches will make your home feel comfortable and festive.
2. The Kitchen
More often than not, the kitchen is the most gathered-in area of the home during the holidays. This is even more true.
With all of the holiday treats, delicious foods, and crafted cocktails, it's no wonder all who enter want to gather in this heart of the home. When it comes to getting your kitchen guest-ready, clear, clutter-free, and clean are king.
3. The Powder Room
If you have a guest bath or powder room, clear everything unnecessary and put it in drawers or a closet so it does not add visual clutter.
Leave out only what's necessary, depending on whether you have overnight guests or just friends and family visiting throughout the day.
4. The Living Spaces
When it comes to setting the scene for guests in your main living space, you'll want to make sure it's both cozy and functional.
Make sure each seating area has a place to put a plate of snacks or a beverage, check your lighting, and place a few candles around to make your space feel warm as if it is asking your friends and family to "relax and stay a while."
You still have time to make your house a guest's holiday haven. Grab our Last Minute Holiday Declutter Checklist and make the most of your holiday preparation time.
Before you go, don't forget to check out the Holiday Bundle to help you plan and organize every part of your busy life in the new year!
What are the spots in your home that give you the most difficulty when it comes to being guest-ready? Let me know in the comments below!
HOLIDAY Planners
Thanksgiving Planner
Picture this: a stress-free, heartwarming Thanksgiving celebration filled with delicious homemade meals, cozy decor, and quality time with your family and friends. It's all possible with the Thanksgiving Planner.
Tips and ideas to help you prepare and enjoy this special holiday with your friends and family.