As the weather starts to warm up and we all begin to venture out of hibernation, it's time to start thinking about entertaining guests again. And what better way to prepare for guests than by stocking and styling a bar cart in your home?
Bar carts are so wonderful because they can be personalized to fit any decor style. They're more than just a functional place to store your cocktail accouterments, they can really contribute to the overall design of a room and become a signature piece in your home.
If you're putting together a bar cart for warm weather get-together read on for some tips on styling your piece perfectly!
The Essentials:
There are certain tools every bar cart should be stocked with, no matter what your drink preference is. Things like a cutting board, ice bucket and shaker are almost always must-have items. These items are also a great way to start to infuse some of your style into the design, for example, this gorgeous rustic cutting board would add plenty of character to your cart.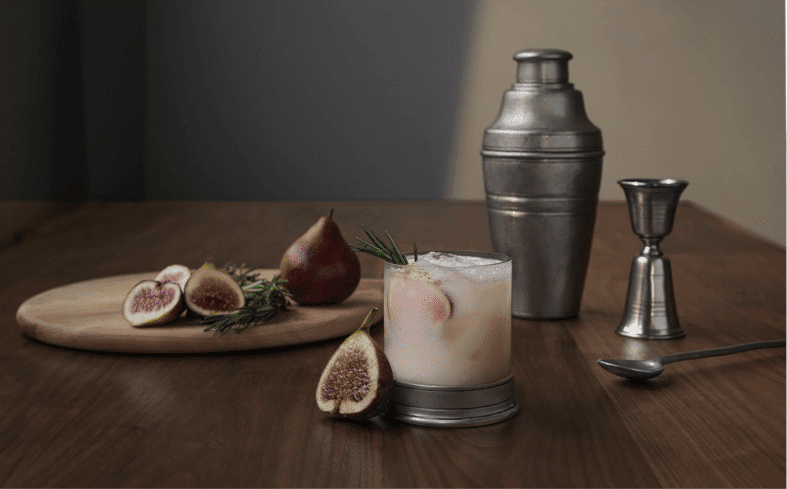 Next, of course, are the glasses to hold your drinks! Depending on what you're serving you may want to put out wine glasses, beer mugs, champagne flutes, shorter tumblers, or even copper Moscow Mule mugs. Displaying a variety of different size and shape glassware will help create visual interest in your cart.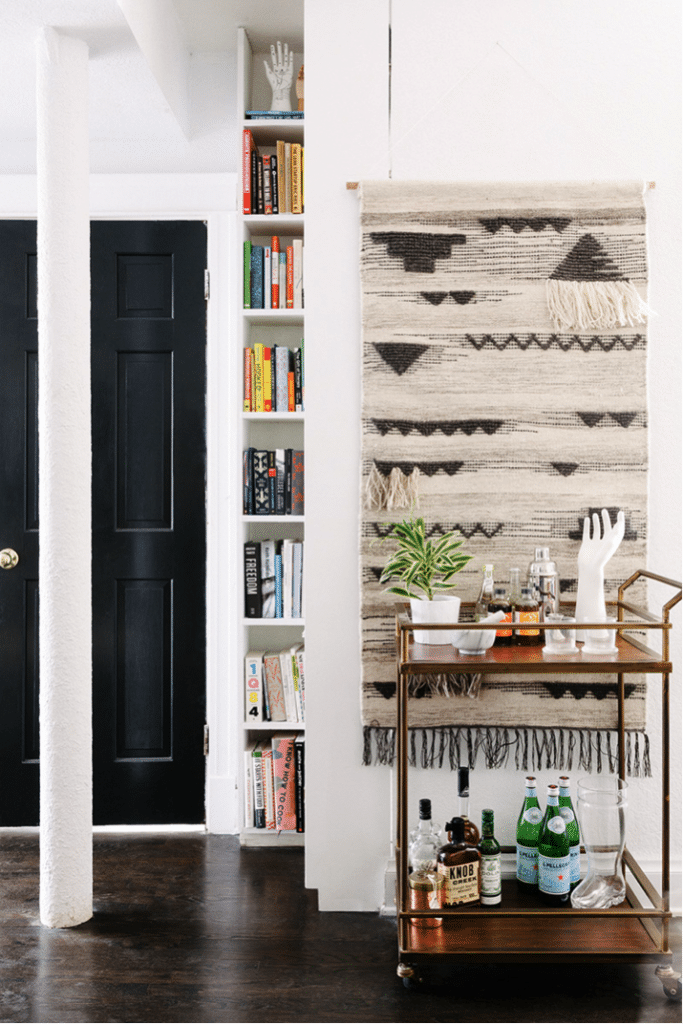 Finally, we can't forget the actual cart itself! There really is a bar cart to match any style out there, whether you want something glam and gold, wooden or even acrylic. Personally, I would gravitate toward something simple like this piece from Wayfair so I'm able to add touches of my personal style.
The Beverages:
This one is totally up to your preference, but I'll tell you what we would stock our bar cart with. We drink scotch, red wine and prosecco so those are all must haves. I also always try to make sure to have a good red wine on hand for hosting guests.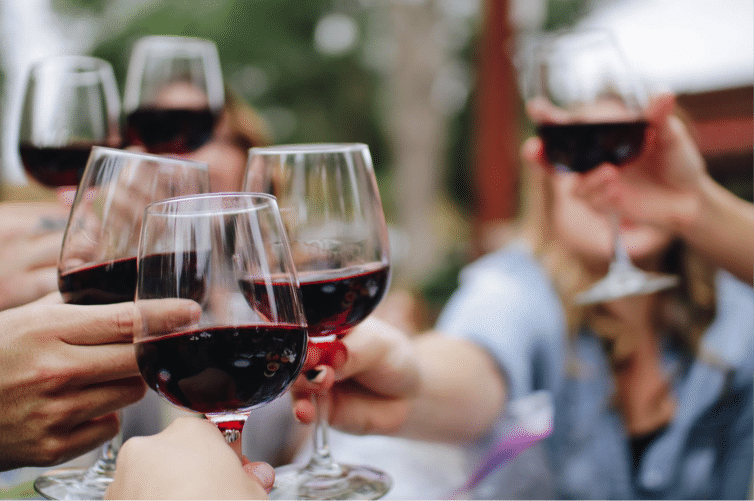 It's not necessary to have every liquor under the sun available, you really only need to stock what you actually like to drink. However, if you want to please everyone in a larger party, a good list of basics to start with are vodka, gin, rum, tequila and whiskey. From there you can build off and add common mixers like juices, club soda, and bitters and garnishes like lemons and limes. Bonus tip: Display your mixers in glass carafes for a really luxurious touch. Building your liquor collection can be fun and the different colored bottles make for a great focal point when arranged on your cart.
The Fun Stuff:
Now that you've assembled your barware and beverage components, it's time to add your personal touch. The online interior design service Havenly has a fun blog post on just this topic that should give you some great inspiration for styling your own bar cart.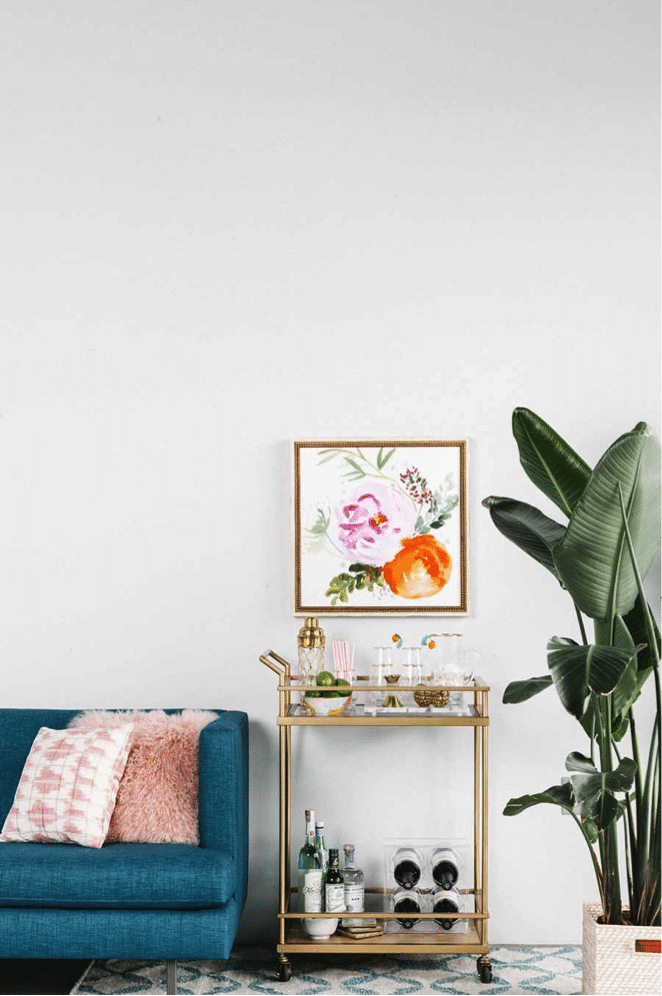 A floral arrangement is a good way to add some height to your cart and hanging a piece of art above the cart will give your guests something to chat about while they fix their drink. You can also express your personality with fun drink accessories like cute cocktail napkins, swizzle sticks, and a tea towel draped over the cart handle.
Finally, try adding one interesting piece (I'd go for something like this patterned vase) that's purely decor related to really tie in your bar cart-style with the rest of your room. With these last few touches of your personal style your bar cart should be perfectly stocked and ready to serve your guests!
Do you have a bar cart in your home? Planning on putting one together for the upcoming warm weather? I'd love to hear your styling ideas in the comments below!