Home Organizing Challenge
We are working our way through your house in our Home Organizing Challenge, and today, it's time to organize the bathrooms. Guest baths, half baths, the kid's bathroom. All of them. Our deep dive this week will have us working on the master bathroom.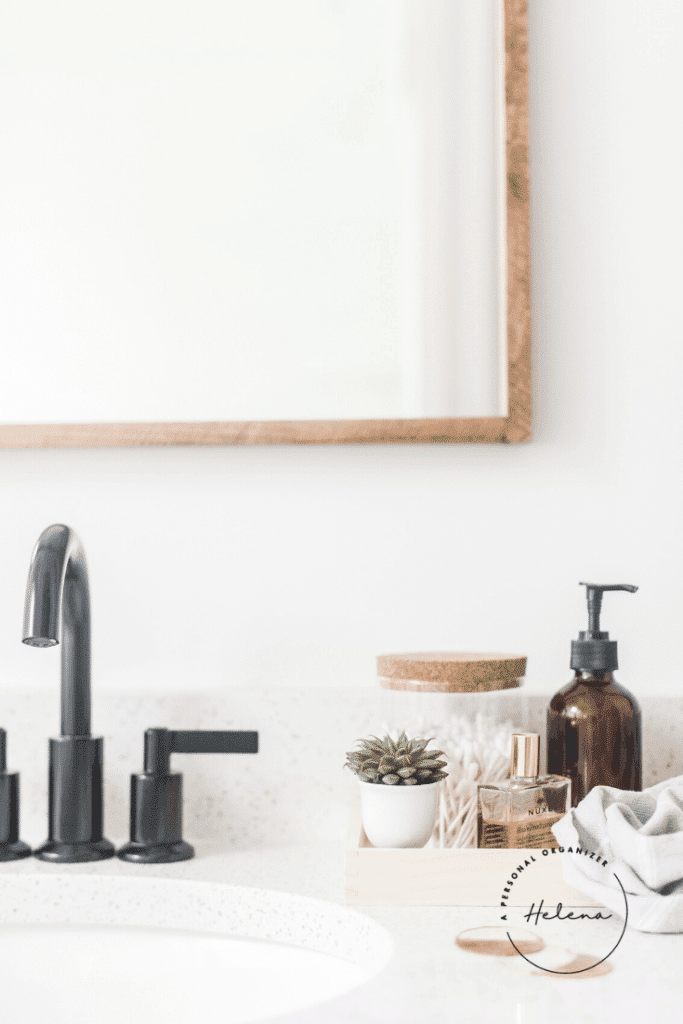 Organizing The Bathroom
Empty the drawers, cabinets, and any closets. Sort through everything and toss old lotions, dried-up nail polishes, and sample hotel products from your vacation years ago.
Create "families" – Use attractive containers or baskets to store items neatly, including extra toilet paper. There is no reason to have half-used rolls and plastic packaging just sitting under the sink. Put the rolls in a beautiful basket for yourself and for guests.
Then, take a few minutes to clean before you repeat this process as you organize the bathroom. There is no excuse for stuff to be left out. Even bath toys can be stored in a plastic container instead of just strewn about in the bathtub.
Take this time to give the toilets a really good scrubbing and maybe toss a product in the back of the tank that keeps them clean for the next 30 days. Staying clean and organized will make your life more comfortable in the long run. If you want, you can even treat yourself to some nice, new bath towels in a vibrant color to celebrate.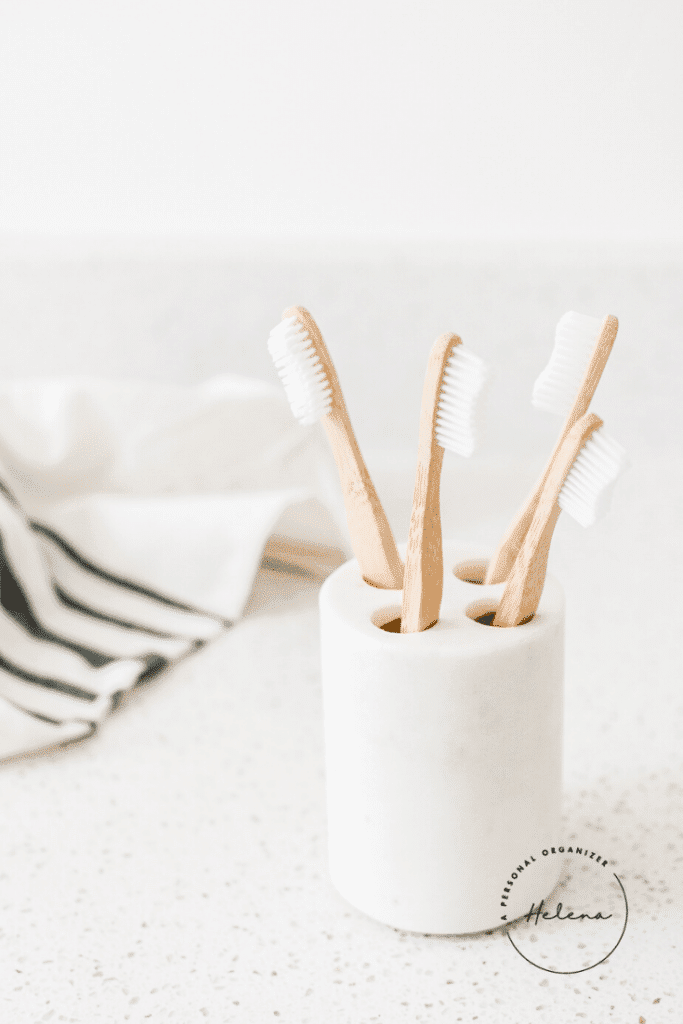 Deep Dive: Organizing The Master Bathroom
Now, we are going to organize the master bath. If you don't have one, pick the bathroom that you use the most and start organizing.
We are going to stick with the routine that works the best. Empty all the drawers, clear off the shelves, and drag stuff out from all the dark places where you have hidden it. Pile them all on the counter and in the sink.
Take the time to clean the entire sticky residue from toothpaste, leaky shampoo bottles, and everything else that needs it.
Toss any old items. Makeup only lasts 3-6 months. Unclog hairspray bottles. Throw out lotions and perfumes that only have a squirt or two left—no need to hang on to stuff like that, as it only clutters up your space. You can also see what you need and what you do not when you throw these things out.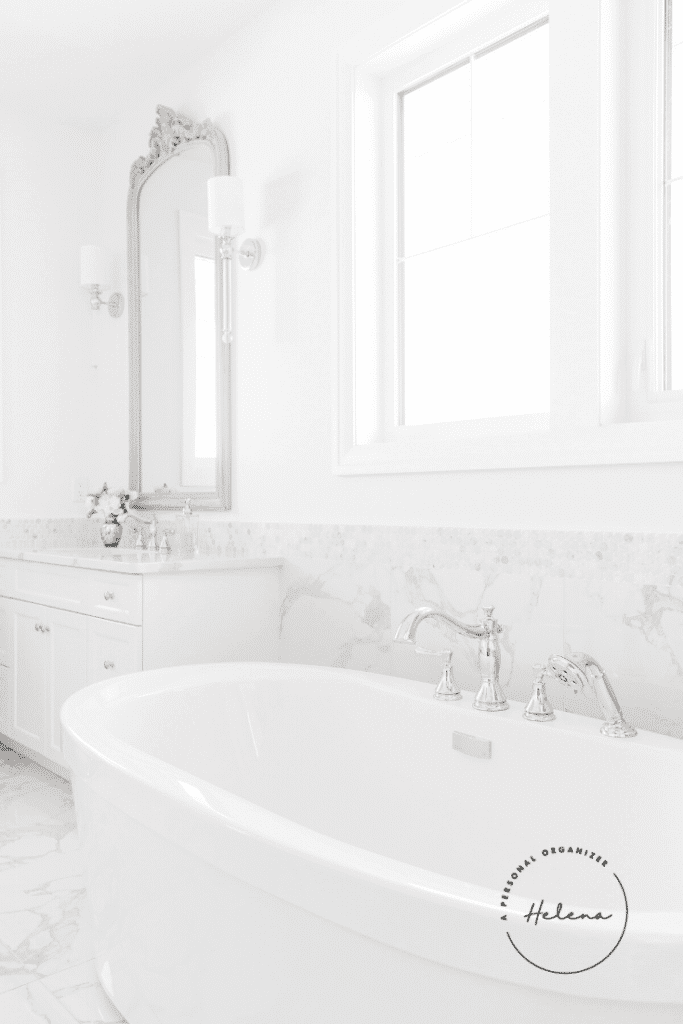 Use attractive baskets or smaller tubs to sort items into groupings. Put all the shampoos and conditioners in one. First aid gear into another. Bubble bath stuff in a third and repeat for all of your item categories. You can use a silverware caddy in the drawer to organize some of the smaller items.
When you are finished, you should have a clear counter. Every single item should have its own new spot. If you replace each item after every single use, it will stay looking clean and organized.
Now, wipe the counter and clean the mirror for a minute or two. Take another minute and admire your beautiful bathroom! Having an organized bathroom makes it so much easier to get ready in the morning and wind down at night.
Wrapping Up
Now that you have organized your bathroom don't forget to grab your free printable checklist to keep you on track as you declutter, clean, and organize. It's always great to have an accountability partner and community support when you are doing a challenge, so don't forget to share this challenge with your friends.
Want more inspiration for organizing the bathroom? Check out these reader favorites: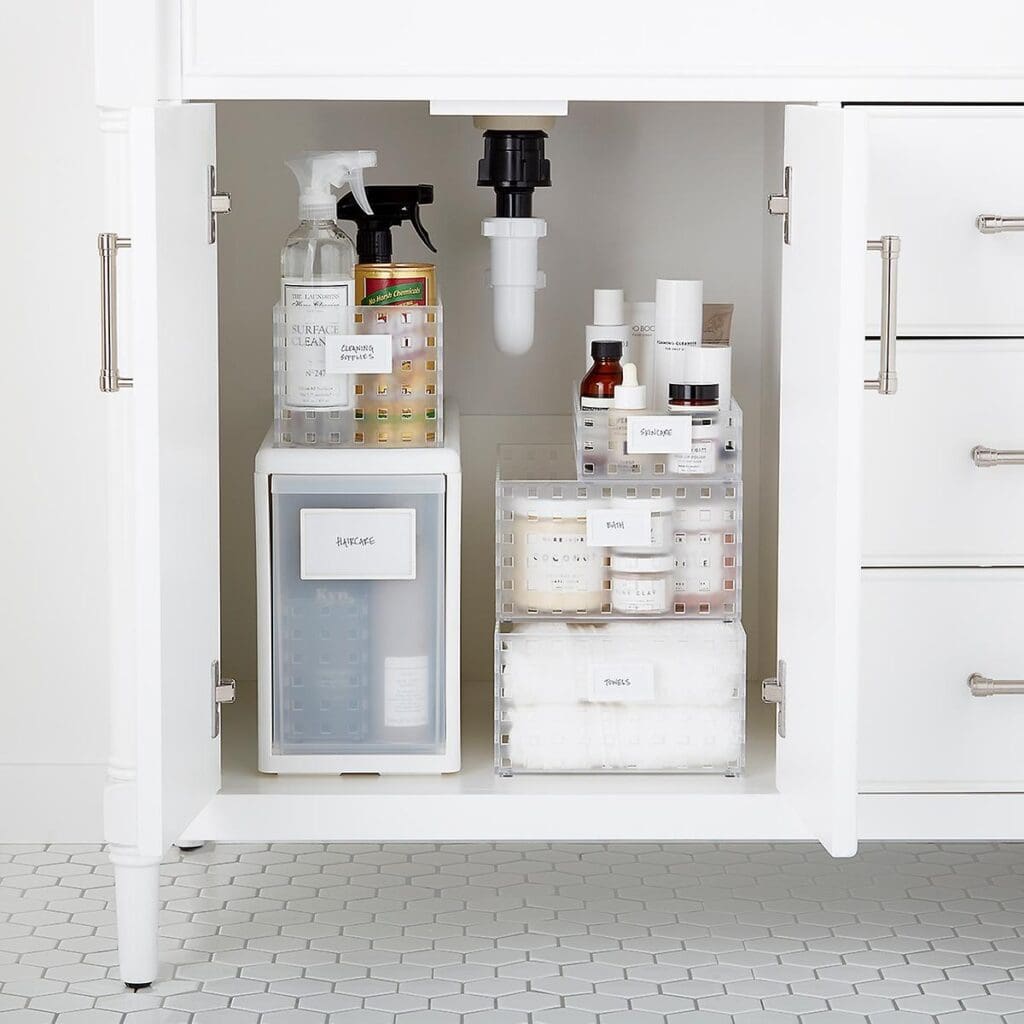 Organizing Planners
Decluttering & Cleaning Planner
Kick overwhelm to the curb with all checklists and forms to organize your home from top to bottom and the cleaning printables to plan a cleaning routine unique to your family's needs and schedules.
More Home Organizing Tips
Tips and ideas to help you prepare and enjoy this special holiday with your friends and family.