My best tips to prepare for the Home Organizing Challenge and organize every room in your home.
The new year is here and in full swing, and it is almost time to start our Home Organizing Challenge. Our challenge is 16 weeks of amazing organizing projects to have your entire home decluttered and perfectly organized.
As with any big project, you want to prepare yourself ahead of time to make the most of your efforts without burning out before the finish line.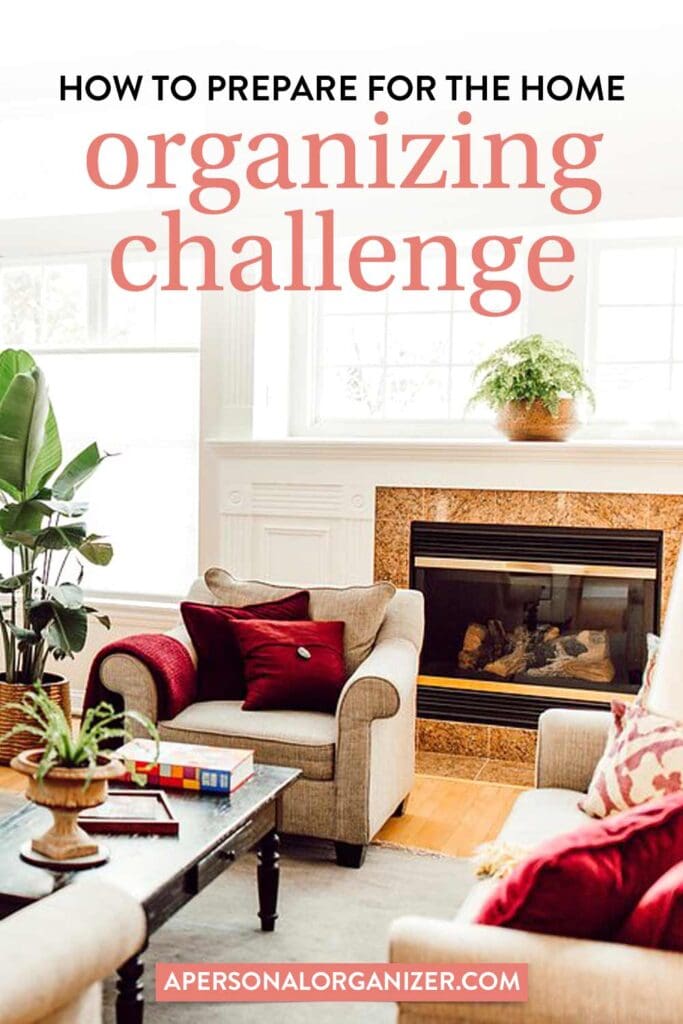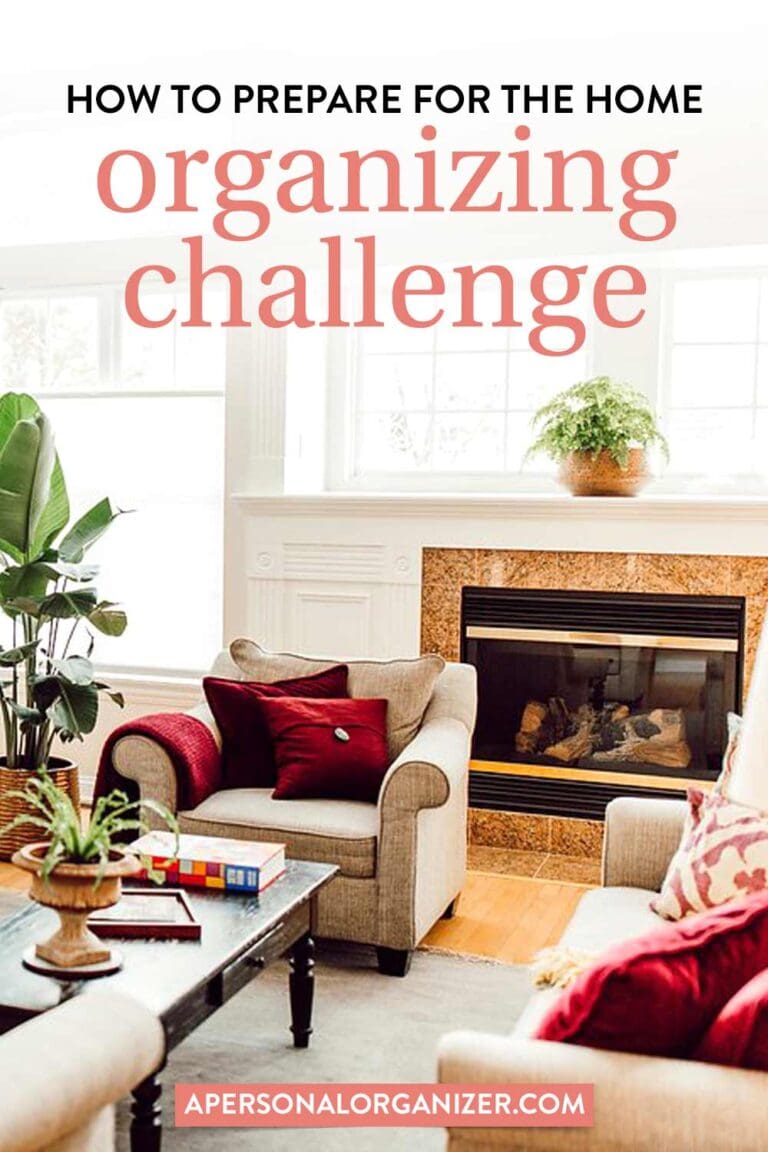 To help you succeed, I've put together a checklist of things you can do before the organizing challenge to set yourself up for success.
How To Prepare For a Successful Home Organizing Project
How To Prepare For a Successful Home Organizing Organizing Project
Plan Time

Plan the time that you will work on the challenge and mark it on your calendar. When you are planning, take all of the things you do in a day into consideration, such as kids, errands, housework, and your business. You will also want to take into account the time of day you have the most energy and feel your best.

Consider Your Energy Level

You will also want to plan plenty of rest into your days and plan meals ahead so you can take that task off your plate during the challenge or at least on the most challenging weeks when you're organizing larger or more complex rooms, like the kitchen, your closet or the garage.

Gather Your Tools

Next, you will want to gather your tools. Having everything you need on hand to work through the organizing challenge will help you stay on task and avoid distractions caused when you have to walk to another room, for example.

List of Tools

Most of the things you will need to work through these challenges you have around the house, such as:
– download the free organizing checklists below!
– contractor trash bags,
– labels,
– sharpies and a pen,
– a folder for your checklists,
– a notepad to write your notes on the space and things you identify need to be either done or purchased,
– step-up ladder,
– utility knife,
– post-it notes

Make It Fun!

Many people find that music was helpful for them while they were organizing.

Enlist a Partner

Once you start organizing, especially in an area that is particularly cluttered or deals with a lot of paper, you may want to plan to have a trusting and non-judgemental friend or family member there with you as you work through these rooms.

Be Prepared

If you take medications for anything, be sure to take them when you are working through the challenge.

Stay Hydrated

Ensure you have plenty of water available and stay well-hydrated while working. I like to keep a couple of snacks, power bars, and chocolate nearby.

Protect Yourself

If you have allergies to dust or mold and a room is speciously dirty, consider wearing a mask, using gloves while working, and keeping the room ventilated with windows open as much as possible.
Ready For Success
I created a checklist so you can prepare yourself for the organizing challenge that you can download and print. Click here to join the challenge and download it.
Each week, starting on January 8th, I will be sharing a post that gives you the best tools, tips, and strategies to organize a specific room or area in your house.
Each post I share with you will have a checklist that you can print out and keep while you complete the challenge.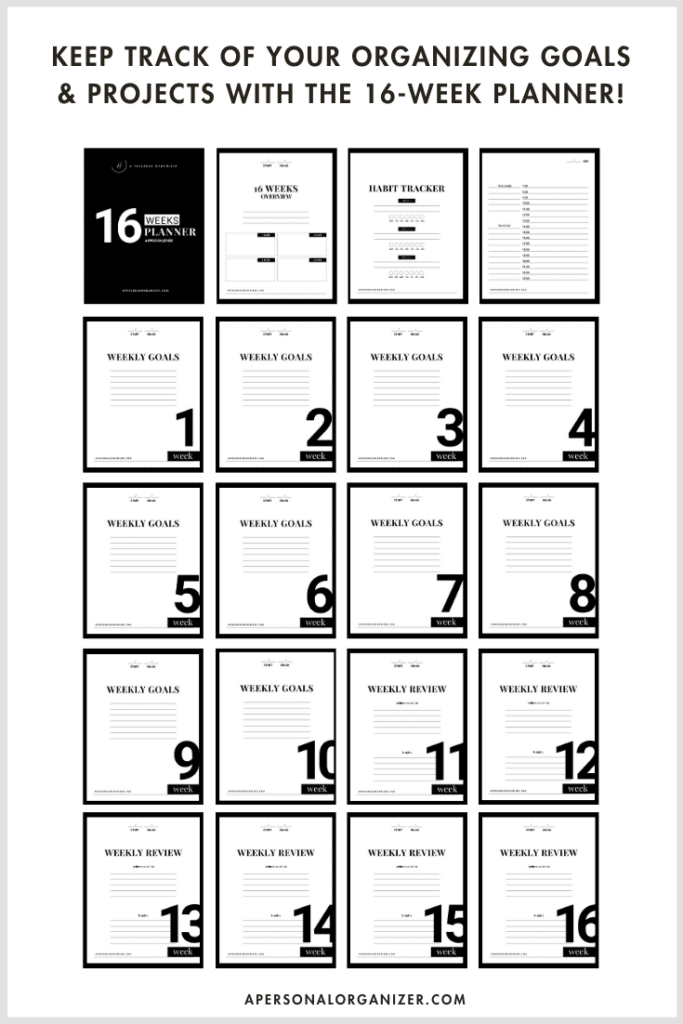 Organizing Planners
Decluttering & Cleaning Planner
Kick overwhelm to the curb with all checklists and forms to organize your home from top to bottom and the cleaning printables to plan a cleaning routine unique to your family's needs and schedules.
More Home Organizing Tips
Tips and ideas to help you prepare and enjoy this special holiday with your friends and family.