Preparing for House Guests?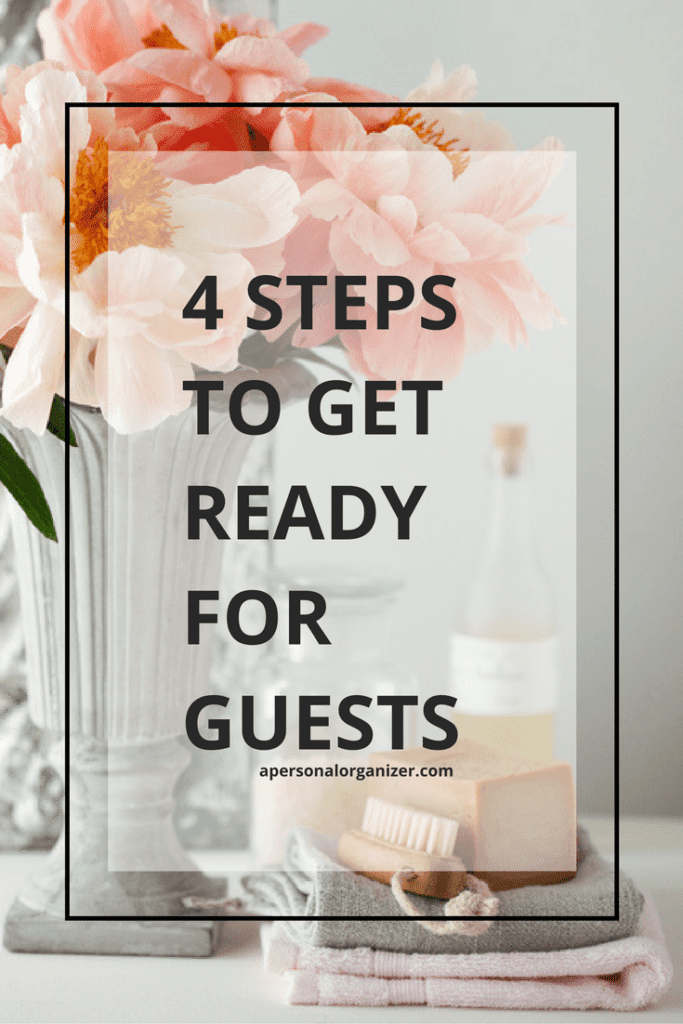 So you're getting ready to have guests. You love the idea of having friends and family spend time with you, and you can't wait to catch up and enjoy their company.
Being a gracious host is more than just tidying up the house, organizing, having the guest rooms ready and cooking your guests great meals.
It can be a lot of work preparing for guests to come stay with you, but the key is in paying attention to detail and making them feel welcomed. By doing this, you are sure to make their stay with you memorable and comfortable, not to mention make you a host they'll never forget!
Here are some ideas to get ready for guests:
1. Personalize Their Space
This is perhaps the best way to welcome your guests. When they enter the guest room for example, will they see their favorite flowers? If possible, select sheets and linens in a color that they love. Or, like a hotel, surprise them with a small gift bag on their bed! Personalizing is a thoughtful gesture and a great way to make guests feel pampered.
2. Make Sleep a Wonderful Experience
One of the best things you can offer your guest is a good night's sleep. Make their sleep a truly pleasurable experience, and your guests will thank you for it in the morning. Make sure you have nice, clean sheets, plenty of fluffy pillows, and extra blankets and comforters. A good pillow is very important, and be sure to have an extra blanket tucked away in a closet should your guests need more warmth.
3. Delight them with a midnight snack or some late night reading.
So maybe you have late sleepers in your home. How can you make their stay extra special? Have snacks and drinks in the room just in case they feel like having a snack when you're already asleep. Keep them entertained (just in case they can't sleep) by leaving some books and magazines. Some late night reading may just be what they need to lull them to sleep!
4. Be ready with an answer to "So what do we do today?"
You don't want to invite your friends and family to visit and not have anything for them to do. Sure, some of your guests may just want to "wing it", but it's best to give them choices. Whether it's shopping, a day at the beach, a game of pool, a barbecue party or a trip to the local museum, planning activities for your guests is another thoughtful gesture.
With a little hospitality, thoughtfulness, a sparkling persona and a few extra touches here and there, you're sure to be a host your guests will never forget.