How To Prepare For Traveling With Kids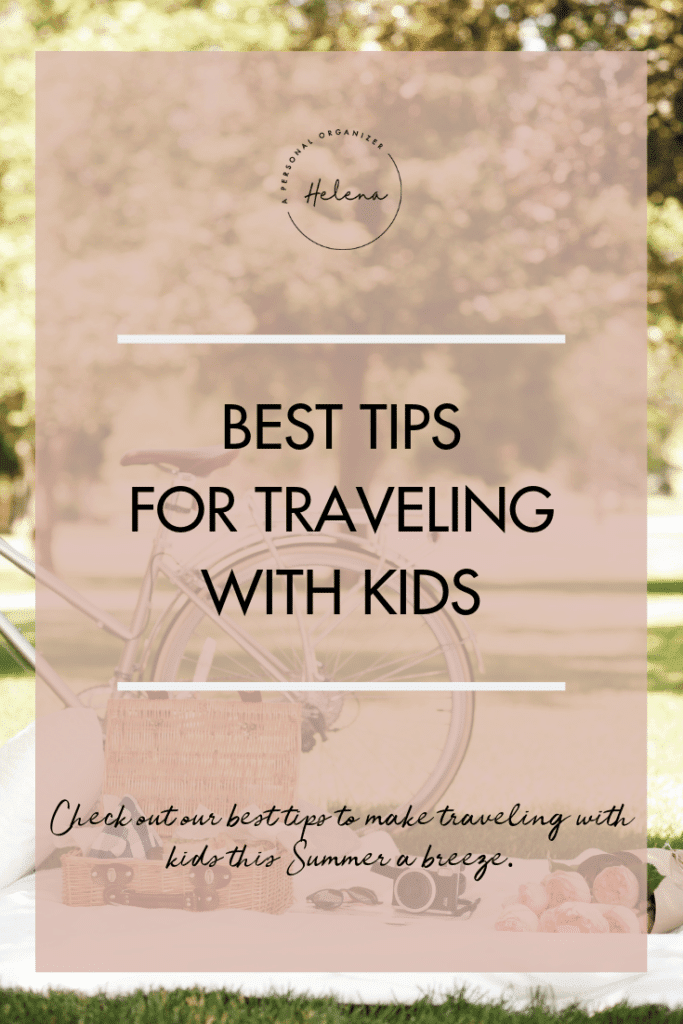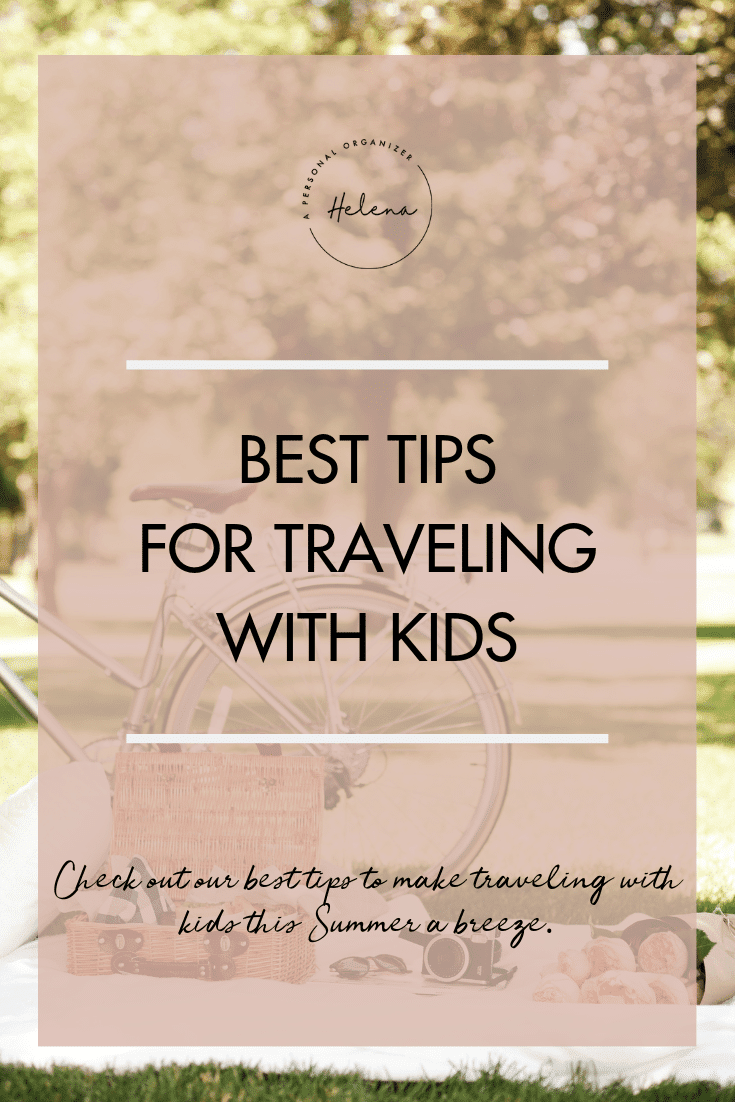 As a Brazilian married to an American who's a member of the US Navy I have been traveling with the children at least once a year to visit family both in Brazil and in the US.
The twins were chubby 4-month-old babies when we first traveled abroad and this year we'll enjoy Christmas and New Year's Eve in Rio after 12 years of celebrating the season in the US.
I'll have to pack for all of us, have our documents ready and make sure we have all we need for a safe and yes, comfortable trip. If you haven't traveled with your children before or if you did and it was a disaster let me share with you my go-to travel tips to make your trip as successful and as stress-free as possible!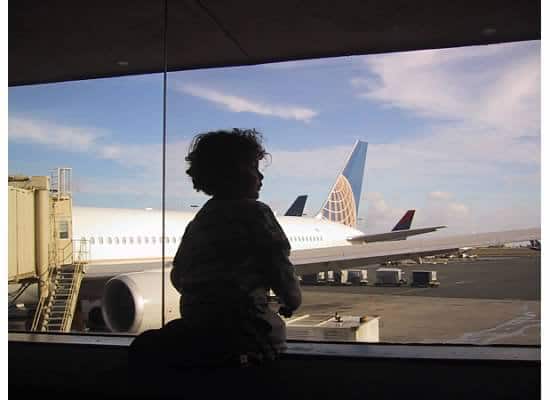 Here are my tried and tested tips:
Documents, please.
As soon as you learn about your travel plans check on the requirements for your destination. Brazil, for example, requires a visa and a travel authorization signed by both parents if I'm going to fly alone with the kids.
If you're traveling abroad make sure your passports are up to date and if you need to renew them here is the link for US passports.
Young children need both parents present to have a passport issued, so include that in yours AND your husband's schedule.
Check the website or contact the consulate/embassy of your destination and ask how long it will take for them to issue a visa, in case you need one.
Tickets & Reservations
Buy your tickets and reserve your seats as soon as you can. I always reserve our seats when I'm buying my tickets to avoid last-minute stresses.
Check everyone's calendar before setting a date. If your children are in school also check their calendars or contact their teachers to make sure you won't be traveling on a special date for the class – read tests and field rips.
Check all your mileage cards to see if you can fly with mileage tickets or use miles for an upgrade.
Check the benefits of your credit and mileage cards as many of them offer perks like using the lounge room or free luggage. You'll find better deals when researching early and if in doubt, call the airlines. We were able to get tickets with half the miles I'd had used if purchased online. Schedule time to do this. You'll need a good hour to get it done without rushing and making costly mistakes.
If you have babies, call as soon as you have purchased your tickets and ask for bulkhead seats, the ones in the front. If those aren't available and you can pay for extra legroom, go for it.
Give Yourself Some Wiggle Room
Mark your travel dates on your calendar and block at least 2 days before and after the trip without any appointments, meetings or celebrations – if possible, of course. If an important event will come up at that time window make sure to give yourself "catch up" time.
Wherever You Go, Pack Light! 
I can't stress this enough. Watching the children while carrying and moving around with multiple and heavy suitcases is stressful. You'll be going through check-in lines, security, pushing strollers, rolling the carry-on and the kids and no one will be offering to help you, believe me. Make yourself a favor and pack light!
What To Pack
The weather forecast and the type of activity planned for your travel will determine what you need to pack. I learned the hard way to keep it simple. In any case, I learned that we need no more than 1 week of clothing and one special outfit for each of us because we can always wash as we go. I have 3 rambunctious little boys which means I need no more than 1 short, 1 t-shirt, 1 underwear (don't tell them I wrote you about their underwear here!) and 1 pair of socks a day.
If you have girls I still suggest you follow the same "recipe" above, maybe with mix-match outfits that will help you pack lighter. Pack the hair accessories and other small items in separate plastic bags and keep them to a minimum. If you'll travel and stay in hotels and if your children are still very young you can fit their ready-to-wear outfits in plastic bags, Ziplock type, which is a GREAT way to simplify packing and make bath time easier at the hotel room.
Do pack sunscreen and what I call "survival" kit with a thermometer, over the counter pain reliever, band-aid, earache and allergy medication in your suitcase.
Need Gifts?
During the holidays you may want to shop for your gifts online and request the delivery to your destination. Ask a relative to safely store it and when you arrive you'll have plenty of time to wrap your presents.
How To Pack
While I still rely on a toiletry bag, cloth pouches (or plastic hair caps) to protect shoes and Ziplock type bags when I'm packing, I have been flirting with some great gadgets you can find below. I used to travel extensively for work and with time I learned to pack in a way that would not only fit all I needed in a small suitcase but also would be easy to find what I wanted to take out.
Here Is How I Pack:
With the suitcase open in front of you place heavy pants, shorts and skirts (like jeans or corduroy) lengthwise,  on the bottom of the suitcase, away from the handle.
Now, pile your t-shirts to your left and your sweaters to your right.
Next, place your dresses folded shoulder with shoulder and then on the waist.
Next place delicate blouses folded on the waist and with the arms folded in on top of your pile.
And finally, place your slacks folded as close to the zipper area as possible.
Now you have a pile that is taking half of your suitcase.
On the other half, place your shoes stacked to the left and your toiletry bag on the right. Roll your sleep and swimwear and fit between them.
All you need is in there and when you are at the hotel, simply remove your toiletry bag and your shoes.
On The Go
When traveling with little ones we want to pack for the unexpected: missed/canceled flights, flight delays, overcrowded airports, sick children or worse, sick mother. I always use a VERY LARGE handbag, a carry-on, and the stroller.
In my handbag, I  carry all the little items in a poly envelope, and documents, tickets and hotel confirmations in a clear poly envelope (I organize the passports by country with elastic bands and hand them out altogether to the agents), my wallet with only what I need for that trip, a large and warm scarf, a small bag with my personal toiletry and medication and another one with music/movie player and bag like this one.
If you'll flight during the night, don't dress the babies in footed pajamas – They are hard to maneuver in tight quarters. Use a 2 piece jammie to make diaper changes easy on you and baby.
Don't worry about entertaining the kids if it's a night flight. They'll sleep and you'll be picking up all the stuff you carried for nothing!
On our carry-on I'd bring a changing pad, baby cream, 5 diapers and 1 extra outfit

for each child

(babies) or extra short (toddlers) in a plastic bag – if it gets wet you'll have a safe place to store it; nursing or not I'd always bring baby formula and enough baby food for 24hrs, as well as spoons, bibs, a full bag of wipes and extra ziplock bags. If you need jackets when landing, pack them here.
If you are traveling alone with your kids bring snacks to avoid having to tote the "whole crew" for a bag of chips.
Keep your stroller as empty as possible until you board as you'll have to fold it to check it in or leave at the entrance of the plane, depending on the airline. I used to pack them in a bag like this one.
Have a checklist so you can make sure you'll be packing everything you need. Are you traveling during the holidays or for a celebration? Consider shipping your gifts or ordering online and giving your address at the destination for delivery.
Whether you're going to spend the holidays in the comfort of your home or traveling like me, I wish you a wonderful, loving and joyous Holiday Season.
Traveling with kids can be easy when we plan ahead, keep our heads clear and focused on what's happening now and not worrying with "what ifs". Prepare, have fun and enjoy every minute of it!