Make back to school a success with these tips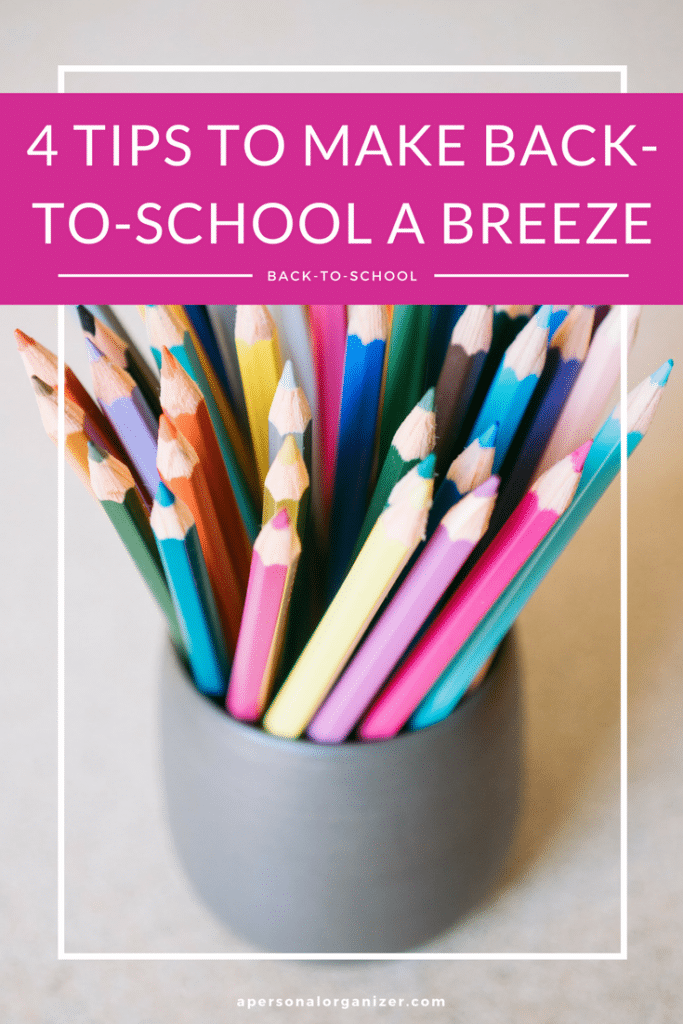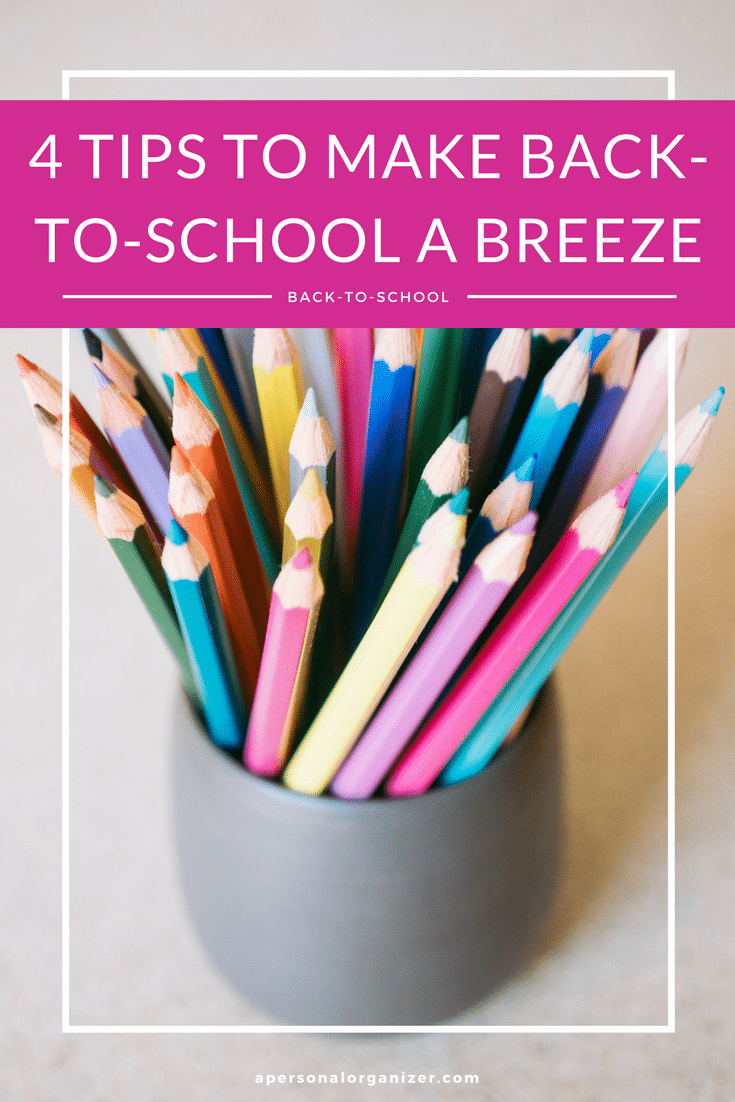 Click here to download
Back-to-school season can be a challenging time for every family. A little organizing goes a long way toward making this school year your best yet!
To save time and money, prepare for back-to-school shopping ahead of time. Here are four tips to help you get organized.
1. Prepare for Back-to-School Shopping
First, make a master school supply checklist for the entire family. Combine the supply lists provided by your kids' schools and check off the items you already own. Check your kids' rooms, your office and your kitchen for supplies like pencils, notebooks, and paper. To save you time and money, download my School Supplies Checklist printable!
2. Shop Strategically
Once you know what you need and you've prepared your school supply shopping list, it's time to go to the store. Be sure to stick to your list (and budget), to only buy the basics, and to watch for sales. Shopping at multiple stores, including discount stores, and shopping early in the season can help save money. If you have multiple children who all need the same supplies, consider purchasing items in bulk. For more ways to save money, check out "8 Tips to Save on School Supply Shopping."
3. Create a Designated Space For School Paperwork
Be mindful of what to keep and what to throw away. Schools are notorious for sending notices, permission slips, practice homework and more. Before you know it, your house is overflowing with paper. To organize the paperwork that comes from your kids' school, use a magazine file folder and divide it into sections. Keep important practice work for each subject area such as math, science, and language so it's easily accessible by you and your children. Keep important information from the school together: calendars for the school and each classroom, a school directory, and passwords for online access. For more information on how to set up an organizing routine for school paperwork, click here.
4. Develop a Morning Routine
Mornings are a beautiful time but are often the most stressful time for families. There's a lot to do:
get everyone out of bed and dressed,
grab some breakfast,
make sure everyone has their backpacks with lunches and
get everyone to the bus stop on time.
But, if you make time to do a few things the night before, you'll set yourself up for a stress-free morning.
Before you go to bed, clean up the kitchen sink and do the dishes, set the table for breakfast, prepare your kids' lunches and set everyone's backpack by the front door.
For more tips on stress-free, organized morning routines, read "Kitchen Organizing Makes for Happy Mornings."