Keeping Christmas Simple & Enjoying It
Have you thought about celebrating a simple Christmas? What I mean is to have a holiday season without the stress, without going all out on decorations, events, and gifts.
Consider celebrating a much simpler Christmas this year. You might find more joy this season by scaling back, doing less, and focusing on the experiences you want to enjoy this holiday. As an added bonus, when you keep things simple, you have much more time to enjoy everything this special time of the year offers.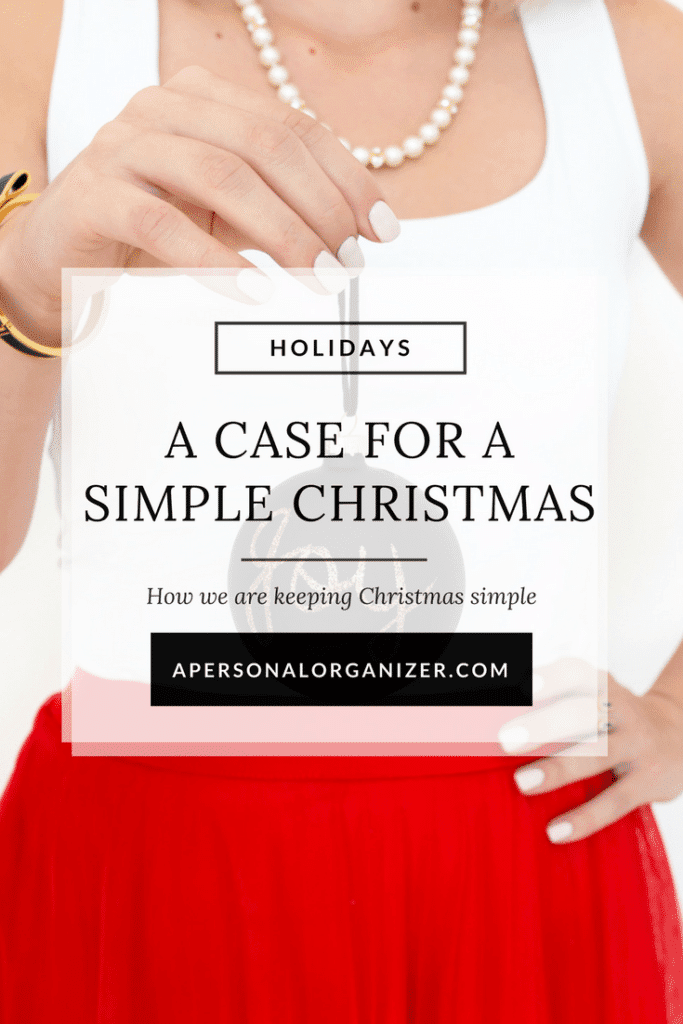 What Are Your Best Christmas Memories?
Think back on Christmases past. Chances are that the ones that stand out the most were years when you didn't have the fanciest decorations, lots of events leading up to Christmas Eve, and mountains of presents.
Instead, if your family is anything like mine, the ones we remember are the years when we had fun and enjoyed each other.
Growing up South of the Equator, we celebrate Christmas on very warm summer days; I remember decorating large branches we picked out on walks during the day with homemade ornaments and with cotton for a "make-believe" snow with my creative aunt, enjoying the family gathering with aunts, uncles, and cousins (lots of them!) while we all anxiously waited for one of my uncles to come in dressed up as Santa. I remember a lot of family, love, and so much joy, but I could never tell you what I got for Christmas.
It's those memories of simple Christmases that stand out in my mind. They are some of my most treasured memories, and the same holds true for the rest of my family.
How We Are Doing A Simple Christmas
Having a simple Christmas is exactly what we are doing this year.
After 2 years of intense changes and moves, I made a conscious decision to keep things simple and I'd like to invite you to join along.
If you think your family may not like your choice to simplify the holidays, you might be in for a sweet surprise.
Often, we are the ones imposing the pace around family traditions, and while our children and spouses may follow along, that may not be what they'd do if given a choice.
When I said over dinner that I would like to keep things simple for Christmas this year, everyone was excited about it.
There was a sense of relief in the air, and the boys immediately asked if we could travel for the holidays. They wanted to "do" something with us, not to "have" one more item under the tree.
It's Just Too Much
I personally believe that because we have Thanksgiving and Christmas so close apart, it contributes to this feeling of overwhelm we all attribute to this time of the year.
To prevent overwhelm from kicking in, we need to create the space we need, even if that means creating new traditions.
So, this year we're not buying more decorations. Instead, we're sorting through what we have, picking the things we love, and donating what doesn't speak to us anymore.
The house is less cluttered, and the decorations that are up stand out.
As an added bonus, it's way easier to clean the house, not to mention how it will be much quicker to store everything back when January comes around.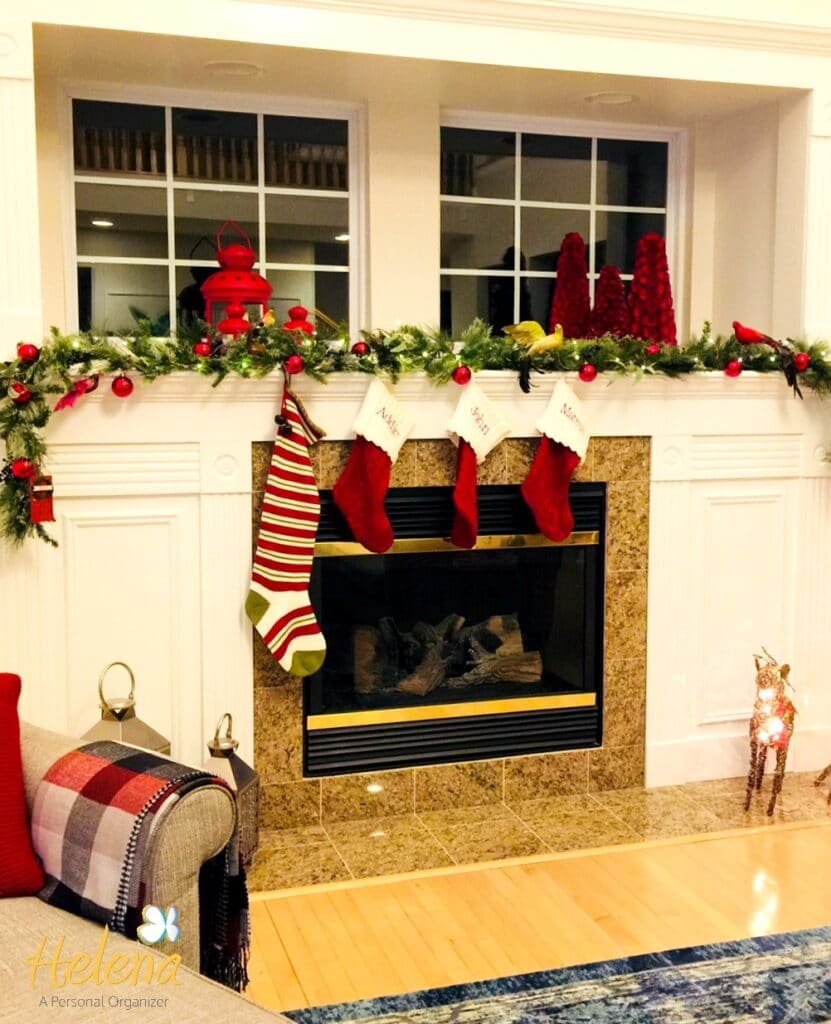 We are spending the month of December looking at lights, watching movies and Netflix series with lots of popcorn, meeting and hosting friends, and we decided to spend Christmas out of town where we will spend time together, enjoy the season, and rest.
The gifts were simplified, too, and each of us picked one good gift.
If having only one present under the tree doesn't sound right to you, maybe you can establish the "four gift rule" where each family member receives a total of four presents. One gift will be something each of us really wants. The second one will be something we need, the third something to wear, and the fourth something to read.
I hope you give the idea of a simple Christmas a try this year and find out for yourself if you enjoy a calmer and less stressful holiday season. Tell me what you'd do differently if you were to simplify your holiday season in the comments below!
Wishing you a Merry Christmas and a Jolly Holiday season!
HOLIDAY Planners
Christmas Planner
Say goodbye to the days of frazzled nerves and hello to a confident, beautifully orchestrated holiday event that perfectly reflects your love for family and friends. Get ready to dive into a stress-free, delightful celebration, leaving your loved ones in awe.
Tips and ideas to help you prepare and enjoy this special season with your friends and family.