Simple Tweaks For An Easy Morning Routine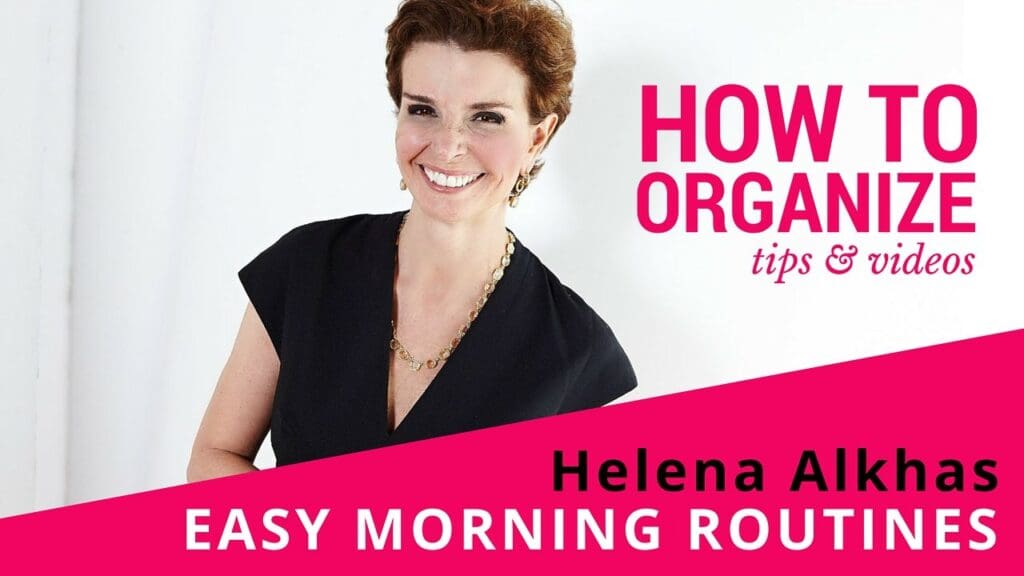 Are you struggling on a daily basis to get the kids out of the house? Is your daily morning routine the culprit of your overwhelm?
Today I share a simple tweak I made to simplify our morning routine and daily meals here at home.
Keeping the kids on track every morning to get out of the house dressed, fed, with all they need for the day and on time can be quite a battle if you don't have organizing systems in place.
I have 3 boys and they have a very short attention span. Anything but what needs to get done is more interesting. Even the cereal box in front of them can become a fun source of distraction and "cool" information.
Because I know my kiddos and also because I want to keep our mornings calm, fun and not an endless string of nagging and reminders, I implemented simple changes in the way I organize what's needed for every morning and meal to allow them to quickly find what's needed, but also to foster independence.
In this video, I share a small corner of our kitchen that is a mighty helper!
I hope these tips will help you implement the changes you need for an easier morning routine!

Are you looking forward to having your household chores planned and organized?
Use the Purposeful Life-Binder to get your household routine in place, so you have time for more fun!