Organizing Tips For Your Home Office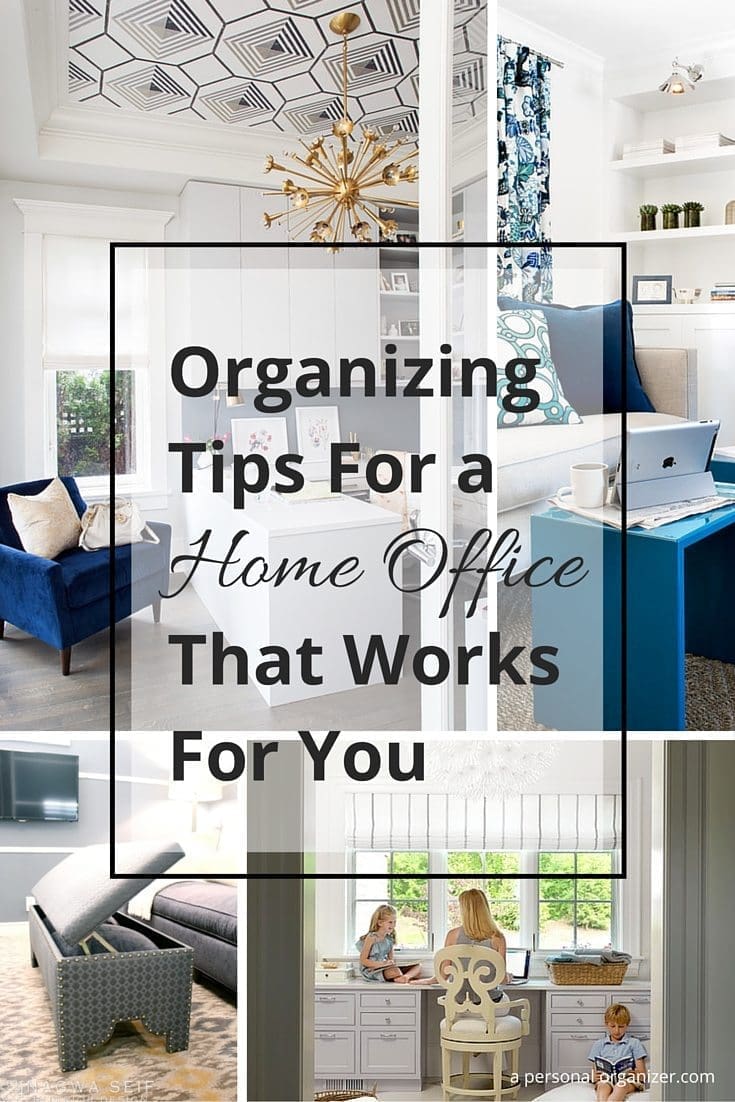 Home offices can be much more than the place you do your work. Work is a function of your office, but it's only one way to maximize the space.
The truth is most home offices serve multiple roles. If you work from home, or own a business, you most likely spend workdays at a desk in your home office. If you work outside of your home, the office may become a place to organize paperwork, pay bills and check your email.
For kids, a home office is the perfect place to do homework while having access to Mom or Dad for help. On the weekends, your home office may transform itself into a craft room, making way for a sewing machine or paint supplies.
Here are a few ideas to help maximize your space and use your home office in more than one way.
Design a layout for your space
Think about how you intend to use your home office before moving furniture or heading to the store.
If you work from home, your desk will need to serve one role throughout the week. Consider adding a multipurpose table on the other side of the room for use by the rest of the family.
Create multiple "rooms" in one home office
Use furniture, area rugs, lighting and room dividers to create multiple functions and spaces in one room.
Lighting plays a key role in how you feel when in a space. Opt for bright overhead lighting and a desk lamp for your work area. Dimmer lighting from a floor lamp can be used for a reading nook.
If you need multiple workspaces, place desks or tables back-to-back. Use a reach-through bookcase or room divider to give the appearance of two rooms in one.
Choose smart storage
The best storage solutions don't always come in the form of file cabinets, boxes and bins.
Hidden storage and collapsible furniture can maximize your space and optimize your storage capacity.
Invest in foldable tables and chairs for temporary usage when needed.
Purchase seating, such as benches and ottomans, that can hide storage underneath.
Allow kids to "own" a piece of the room
If you intend to add a homework station to your home office, involve the kids in key decisions.
For families with more than one child, encourage them to work together and choose one table everyone can work at.
Let them choose their own chairs and colored storage containers. The more they feel the space is theirs, the more likely they'll be to spend time there.
What are your favorite tips to optimize your home office space?