Home Office Organization Ideas
In today's post, I invite you to check these home office organization ideas and how my office turned out after almost two years of waiting. Find here the elements of an organized home office so you too can improve your working space.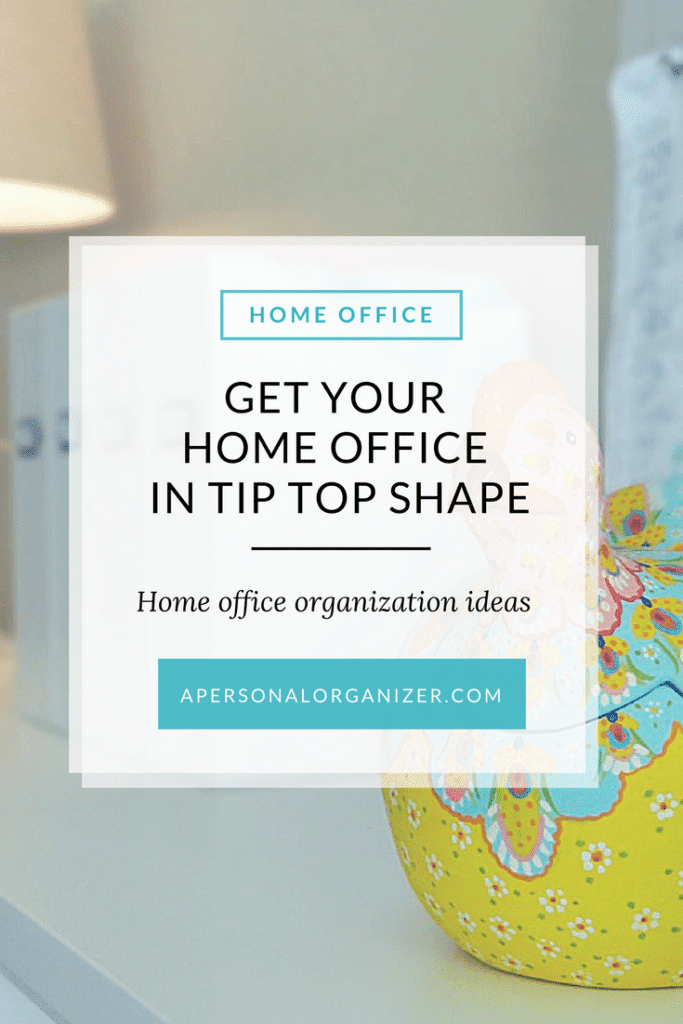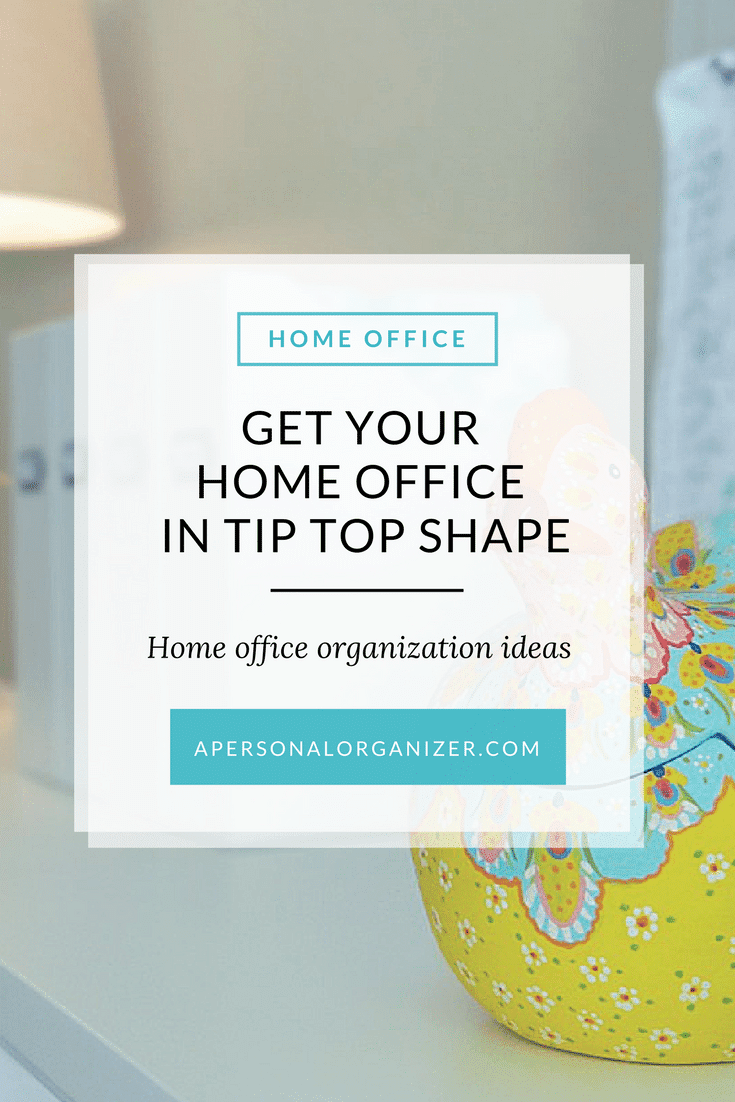 I have been working more and more from home since last summer when I decided to make some "power" changes to fit my family needs better.
This has been a welcomed change of pace for myself and my family, and I are truly enjoying it.
However, our office was less than efficient and let me tell you it was NOT inviting. Did I say it was not pretty either?
It was time to take control of our home-office!
My husband and I had separate home offices in our previous homes and in this house, we decided to use a large room and combine our offices.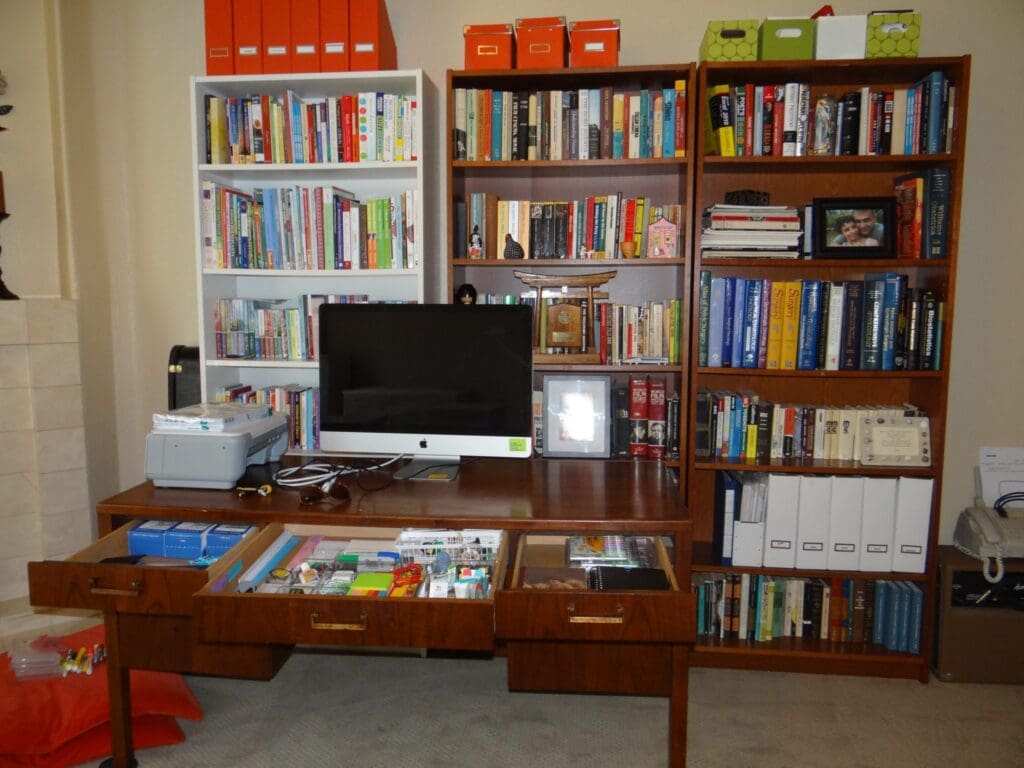 With the kids growing and with their ever growing list of homework and projects we also needed to make room for them to sit and do their work close to us.
It has been almost two years in the making for the new office and now it's finally in place. I had tons of fun selecting, assembling and of course organizing it.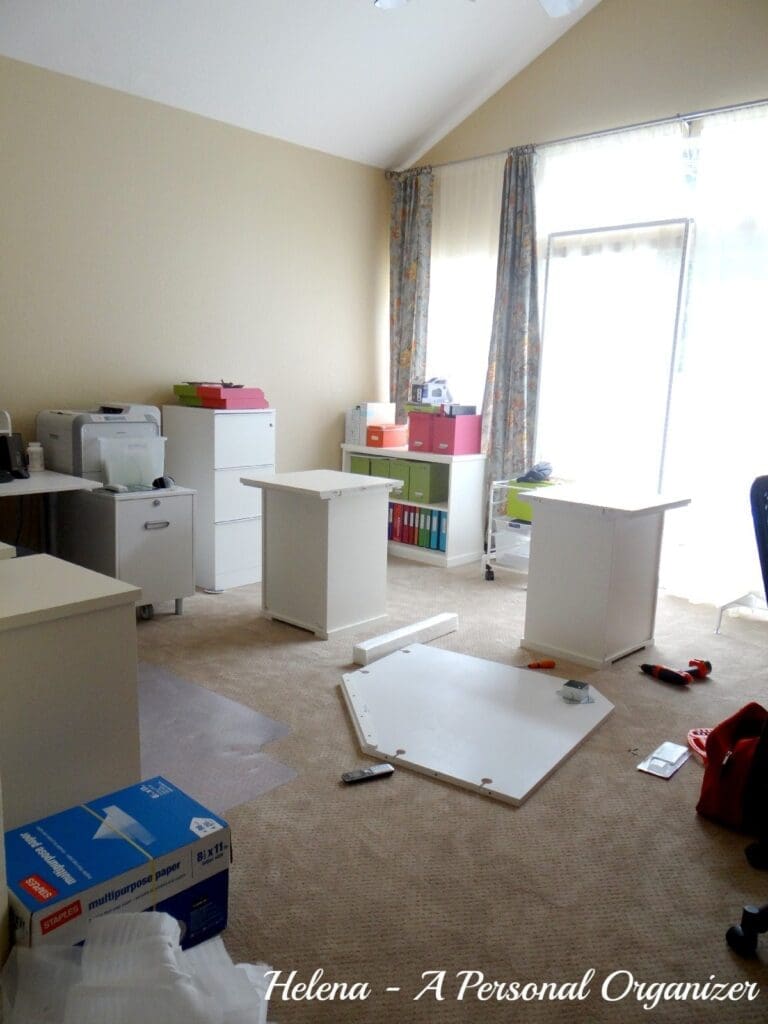 Try these home office organization ideas:
Consider Logistics
If you work from home, make a list of not only what you'd like to have in this space but how you want to feel while in there.
How many hours a day are you spending in the office? Is it a shared space? Will it serve another purpose, like being a guest room?
Also, think of how do you work your best when selecting your space. Is it in a quiet corner without interruptions or you don't mind the kids coming and going?
Where do you want your office to be? In the house but with a separate entrance?
In our case, I can still see the kids but in case I decide to hire help, I don't need to have them coming through the house.

Make it Comfortable
Take your seat – Make sure you select good seating and furniture with great ergonomics. Good looking, upholstered chairs often don't offer great back support or height control. Keep that in mind when selecting your seating.
Find your sweet spot – Think of your desk as the spot you'll spend most of your time when in the office. Do you work best when looking to a wall? Having a window with a view? Try to seat in a "commanding position", one in which you see who is coming in.
Have great lighting – You don't want to be in a dark room trying to read, right? I love having a window to the outdoors and sunlight has a magical effect on my mood!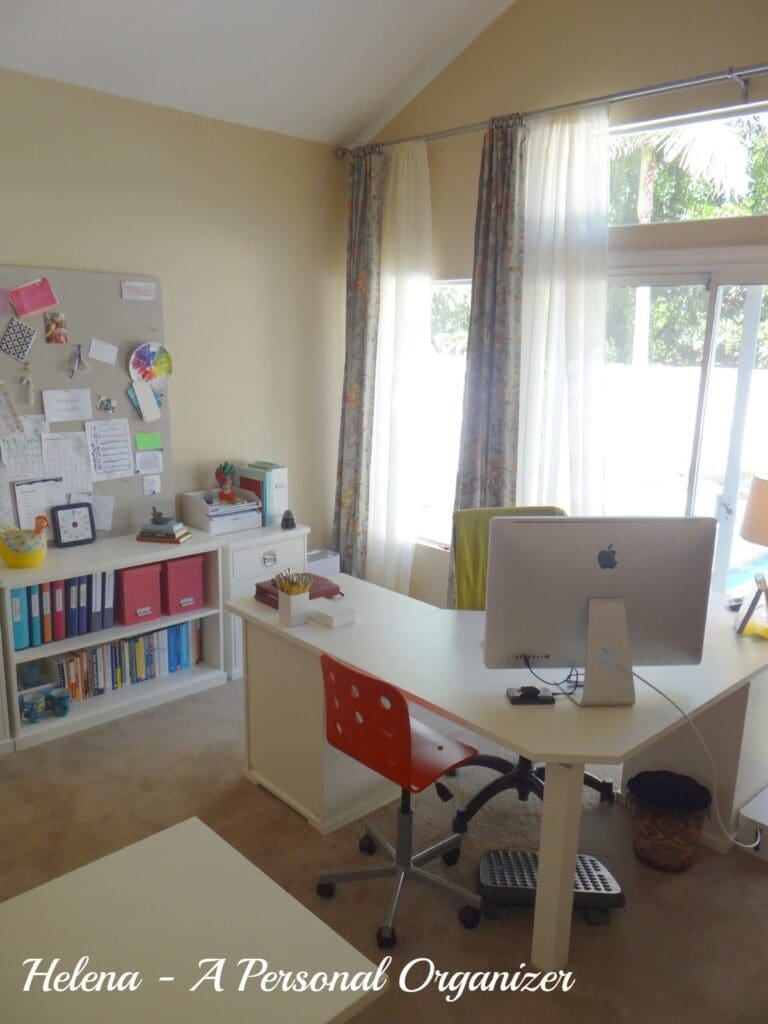 Plan for plenty of working space – In our case, having space for ourselves and the kids was important to us.
Create Storage For All You Need
Schedule a purging session before this next step. It's important to plan for what you have/can keep. Skipping this step leads to higher costs (you buy more storage than you need) and frustration. Take the time to go through your books and learning materials. Can you let go of anything here?
School Station – the boys find their papers and I store what will go in their year box
Plan for plenty of storage
My husband is an avid reader and a bookkeeper so not only books but also school papers, office, and school supplies needed a home.
Use small containers to keep each item separate and organized inside your drawers and cabinets.
Use magazine files to keep reference material organized by topic and easy to find.
Desktop file holders are a great way to keep your files organized and handy.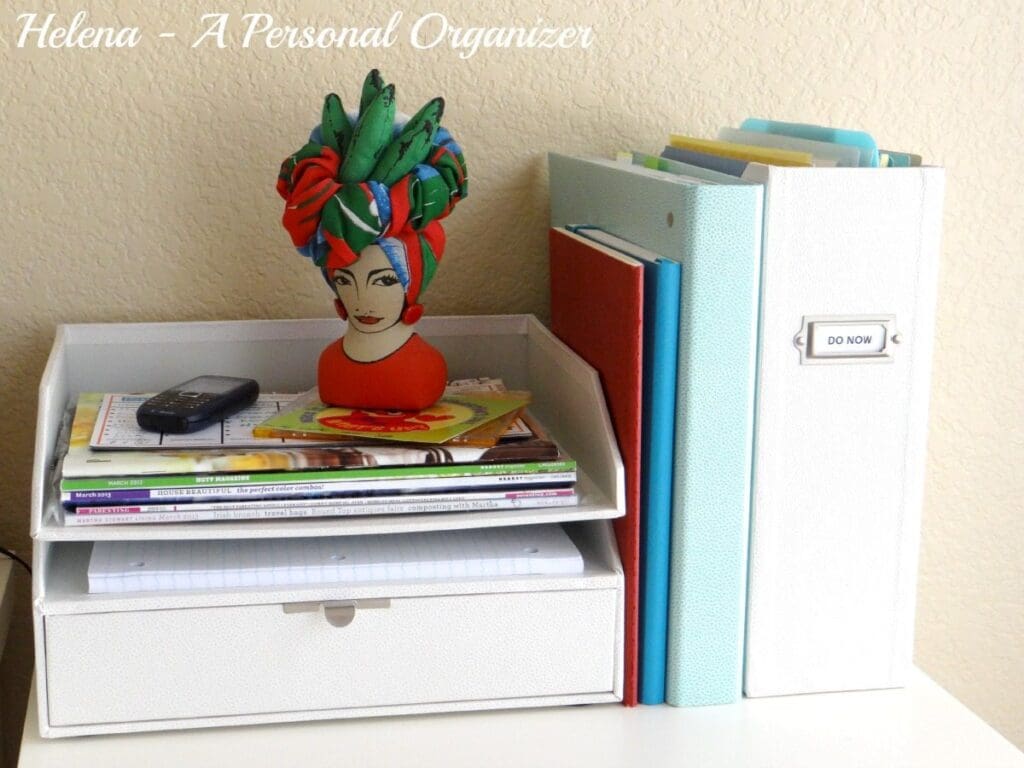 Plan space for incoming mail
and reference papers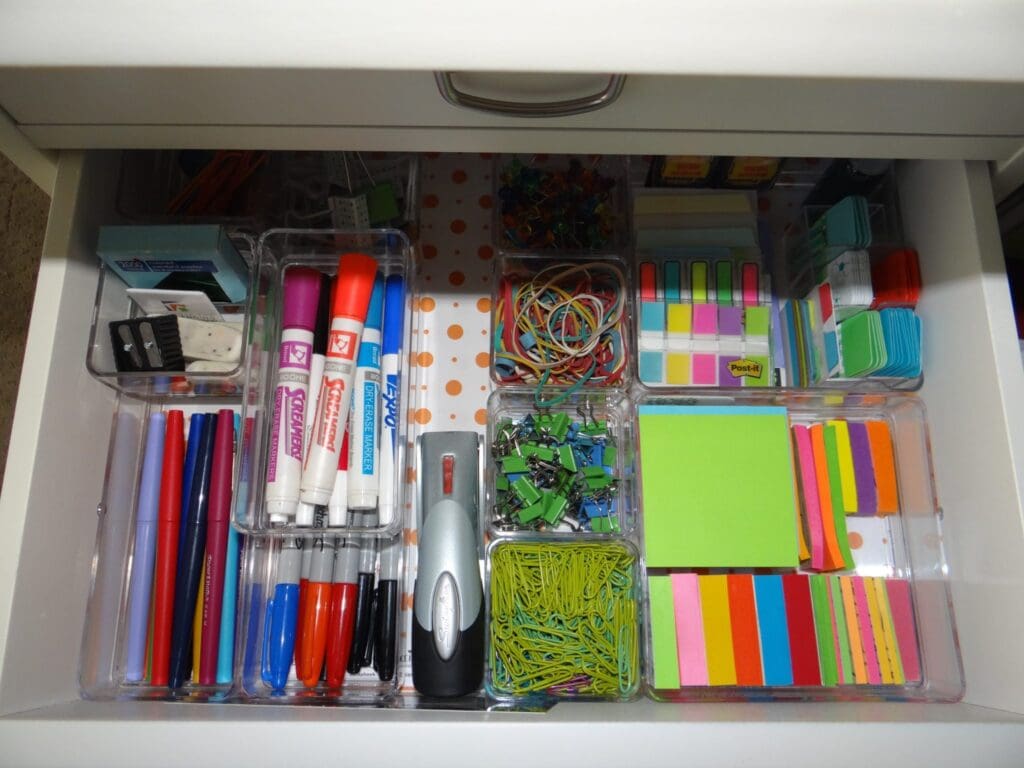 Use small containers
to keep each item separate and organized inside your drawers and cabinets.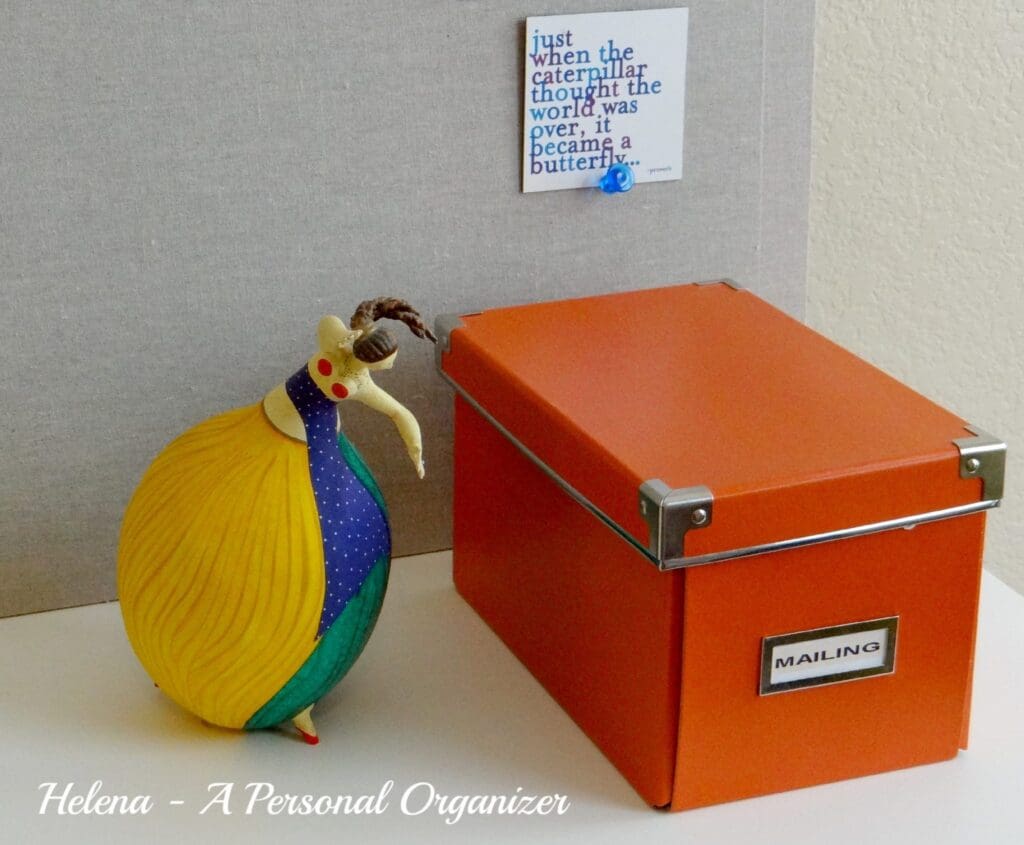 Create a mailing station
– Keep your address labels, envelopes, stamps in here. The benefit of having it in a box is it becomes easily portable.
Papers, Papers Everywhere!
Go through your files before next step. Make them up-to-date and shred what isn't needed. I love this paper management system.
Filing cabinets – Buy good quality cabinets with drawers that lock when one is open, and that come all the way out.
Have a Desktop File for your business and a separate one for your family and personal papers.
Keep closer to you the ones you use the most: Clients, Receipts, Utilities, etc.
And finally, add personal touches to your space. It makes it beautiful and inspiring!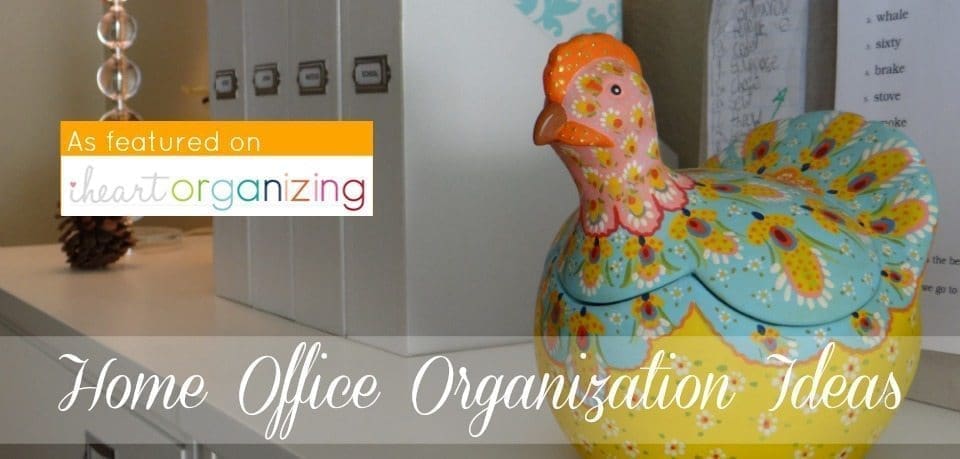 In my case is the Brazilian artwork and gifts from friends and family. Did you see my adorable chicken? 😉 How do you organize your office? Where could you improve your working space? I hope you find these home office organization ideas useful and can apply them not only at home but at work too! Leave your comments below!

Office Organizing Products
Did you check the Home Management Binder printables? You can buy them separately or as a set to build your Home Management Binder!