Keeping Your Pet Safe and Comfortable – Traveling With Your Pet
You know that there's a lot involved in organizing your home for a pet, but have you considered what's needed to take the show on the road? A lot of planning is necessary to ensure your pet is safe and happy for a long car ride.
Dogs, in particular, have specific needs that can make reaching your destination tricky. Getting there won't be frustrating if you follow these tips for taking a car trip with pets for the holidays.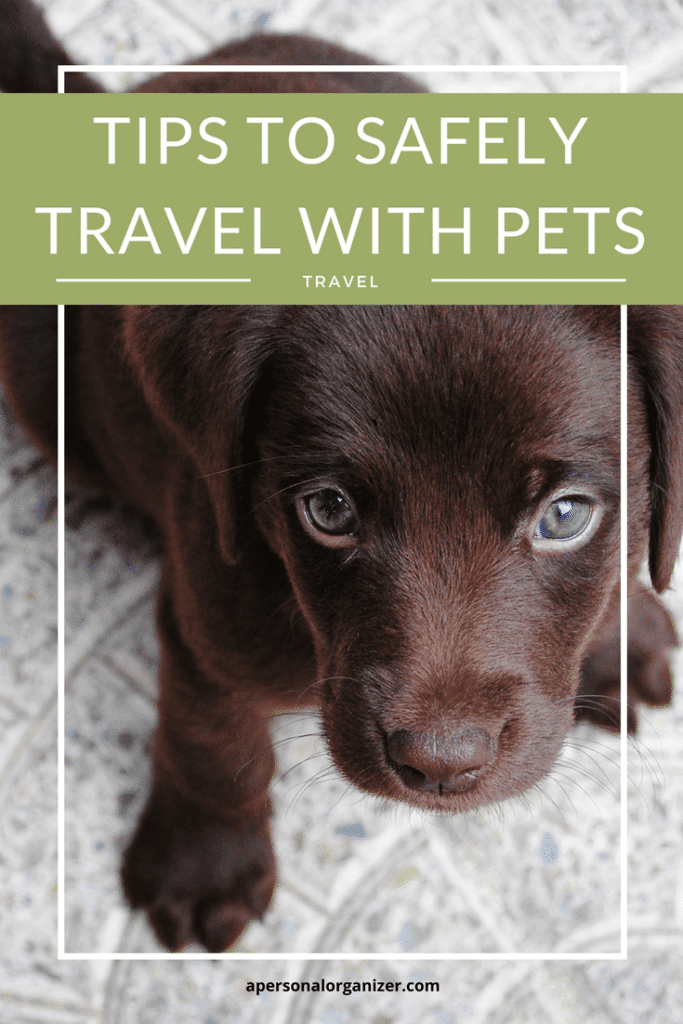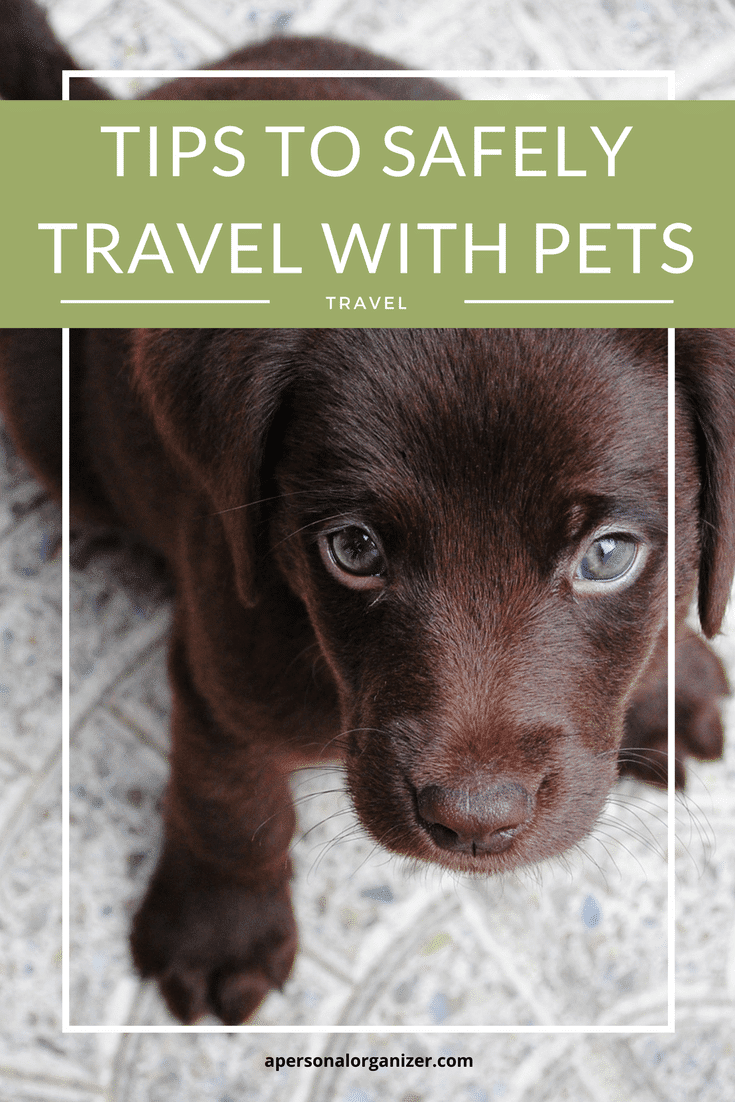 Before Your Trip with Your Pet
You should take some action to prepare for a car trip with your pet. It's always a good idea to make sure your pet is up-to-date on his shots. This may involve a trip to the vet or could just mean putting your dog's medical records in one neat place, such as a handy folder or a special file. If you're traveling out of state or across the border, a certificate of health and proof of rabies vaccine may be needed.
Also, you'll want to figure out the best restraint system for your pet. You may feel bad about restricting your furry friend's movements, but she probably doesn't mind, and it's safer for everyone. Dogs like snug spaces like crates.
Choose a crate, pet car seat, barrier, or seat belt, and make sure you try it out a few times before your trip so you know whether your fur baby is comfortable. Keeping your dog or cat in one spot makes sure they're safe in the event of a sudden stop or accident, and it keeps them from distracting the driver.

What to Pack For Your Pet
You'll want to bring all the essentials your animal needs each day while at home on your trip. Pack enough food to last the whole vacation so that you don't end up having to look for your favorite brand while in a new place.
Use compact, airtight, sealable containers to pack food items. You don't want to deal with doggie treat spills or stale food. You'll want to save as much space as possible, so your regular storage container may not do.
You'll need to bring along lots of water to keep your pet hydrated. Gallon jugs will do for transport, but a collapsible dog bowl is a lifesaver for drinking while on the road. Get one for food, as well. Travel-friendly storage like large sealable pouches is great for small toys, grooming supplies, and leashes. A well-sealed bin is a must-have if you need to transport litter.
In the Car
You'll need bags for handling waste on bathroom breaks. These can be corralled in a larger zipper bag or stowed in a small bin.
Be sure to stop often so your animal can stretch her legs, go potty, get a drink, and grab a bite.
Don't forget your pooper scooper. You may wish to store this in a small, airtight container to keep things clean and to contain any smell if you're not able to clean the scoop after every use completely.
Your pet's favorite bedding may be too cumbersome on your road trip, but a favorite pillow or blanket could help calm him while traveling, both in the car and when you reach a new and unfamiliar destination.
Finally, rubberized or plastic covering for the flooring and seats can be useful in making sure your car's interior stays clean and free of damage.
There you have it. You should now feel more confident about organizing your pet's stuff on a holiday car trip.
These suggestions will ensure everyone has a fun and stress-free vacation.
Organizing Planners
Travel Planner
Picture this: a stress-free, heartwarming Thanksgiving celebration filled with delicious homemade meals, cozy decor, and quality time with your family and friends. It's all possible with the Thanksgiving Planner.
Tips and ideas to help you prepare and enjoy your travels.