An Organized Pantry Makes Life Simpler
Having an organized pantry makes all the difference when planning your menu, cooking your meals and of course, it also saves you time and money. Not to count the joy of being able to find what you're looking for!
However, and I know from my busy pantry, keeping your pantry organized can be a challenge when all you have are deep shelves, a very shallow cabinet, or none of the above, and have to improvise your very own version of a pantry.
1. To know how much you already have
Being able to see how much you have of each item in your pantry makes it so much easier to create a grocery shopping list.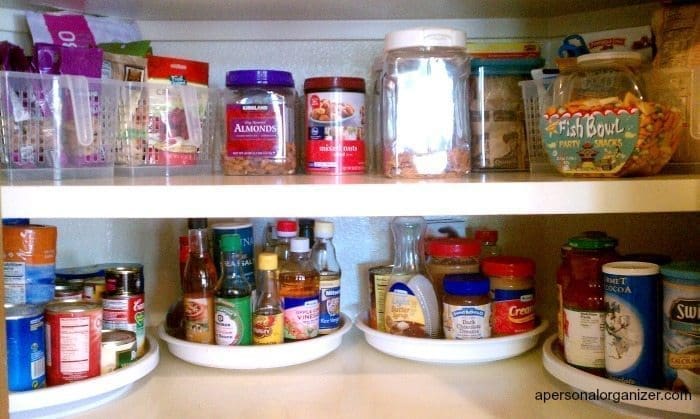 2. To find what you want, when you want it
Clearly labeled containers will simplify daily cooking and eliminate the guessing game when you're cooking and reaching for your items.
3. To save money on your groceries
By always knowing and being able to easily spot everything you have in your pantry you'll significantly reduce shopping duplicates on your shopping trips.
Here at home, duplicates also mean "where to store them" as we don't have a basement for the "extras" as we did in our last home.
4. To save money on take-out meals
When you don't know what you have or when your pantry and kitchen are less than organized and stocked, cooking becomes a chore, and it's so much easier to grab the phone and order that take-out on the way home.
That, however, comes at a hefty price on your budget, your health, and your family routine. It's so much nicer to sit at the table to eat a homemade meal together.
5. To always have what you need, when you need it
Nothing is more frustrating than starting to prepare a recipe to find out that you're out of flour, eggs, or bread crumbs!
Make sure you always have your most-used items by using this printable "smart mama menu-grocery template" and listing all the ingredients for your favorite recipes.
6. To enjoy your kitchen all over again
I am far from being a cook or from enjoying cooking on a daily basis, my husband is the cooking hero in our family, but when I have to cook is so much nicer to do it when all is clear from clutter, clean and our pantry is stocked up!
7. To have the information you need – how to cook & nutritional facts
By using containers to store your grains, dry items, and cereals, you may be throwing away the nutritional facts and cooking instructions that come in the original containers.
Eliminate that by sticking these handy label holders on the back of your food storage containers.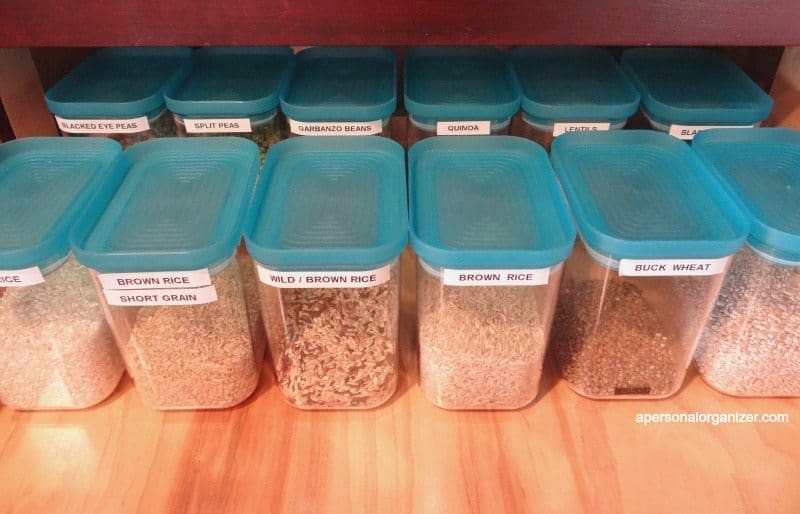 8. To create a uniform look and easily find what you need
There's no argument about it. A pantry organized with the same type of container will always look neater and calmer than those that aren't.
And they also make it easier to spot the contents as you're not trying to identify each jar and then the content.
9. To be proud to open the pantry when having company
Ha! That has happened to me, so I know it's real. People DO watch our cabinets and those that can comment about the neatness (or lack of it) of your cabinets! 🙂
What's your best reason to have an organized pantry? Or maybe organizing it feels quite overwhelming? Leave me your comments below with what works best for you!
Cheers.
Helena