Pantry Staples That Simplify Daily Life
Cooking for your family doesn't have to be difficult. These pantry basics for easy, varied, cooking will let you make a wide range of dishes on the fly.
I don't know about you, but I really believe that variety is the spice of life.
So I've spent some time thinking about what kinds of foods let me made the widest variety of finished meals. These are the staples that show up again and again in a wide range of cuisines.
Next, I thought about the pantry basics that could become a finished meal with the least time and effort possible.
Let's dive in!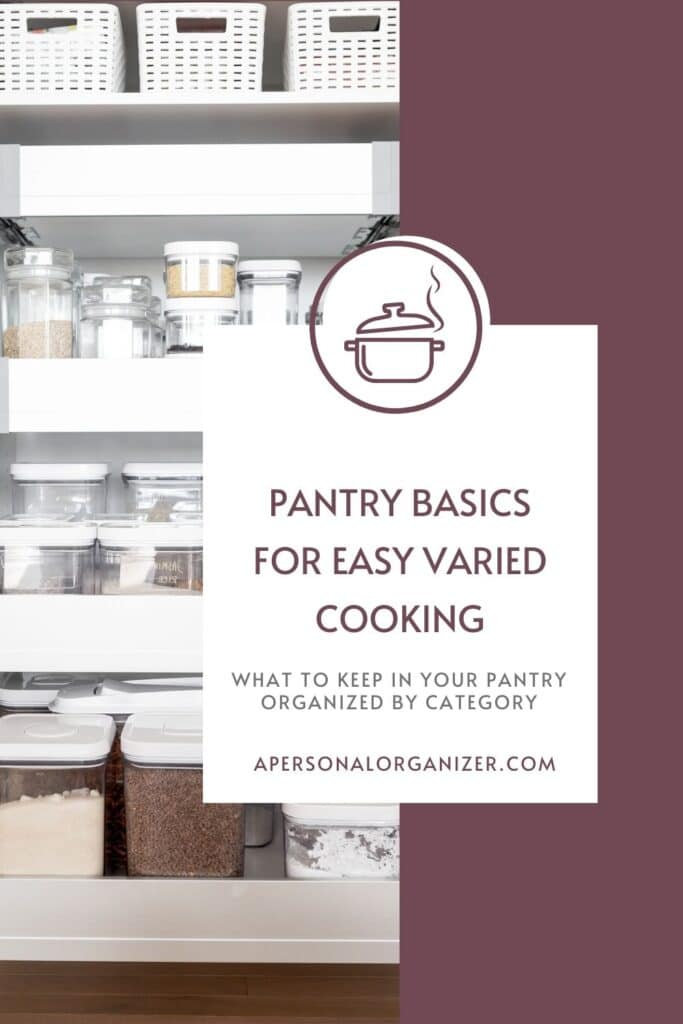 Pantry Basics For Easy Varied Cooking
For this post, I am looking exclusively at food items that can be safely stored in your pantry. That means that I'm looking at shelf-stable foods that don't need to be refrigerated or frozen, and that pair well with the refrigerated and frozen foods you likely already have in your home.
Of course, if you can keep a variety of different foods in your refrigerator and freezer these pantry staples become even more powerful.
With that in mind, I also recommend you take a look at my 13 Hacks to Keep Your Refrigerator Organized, Managed, and Odor Free. These tips will help you maximize your refrigerator space so you have more room for fresh produce, and even more easy, varied, cooking.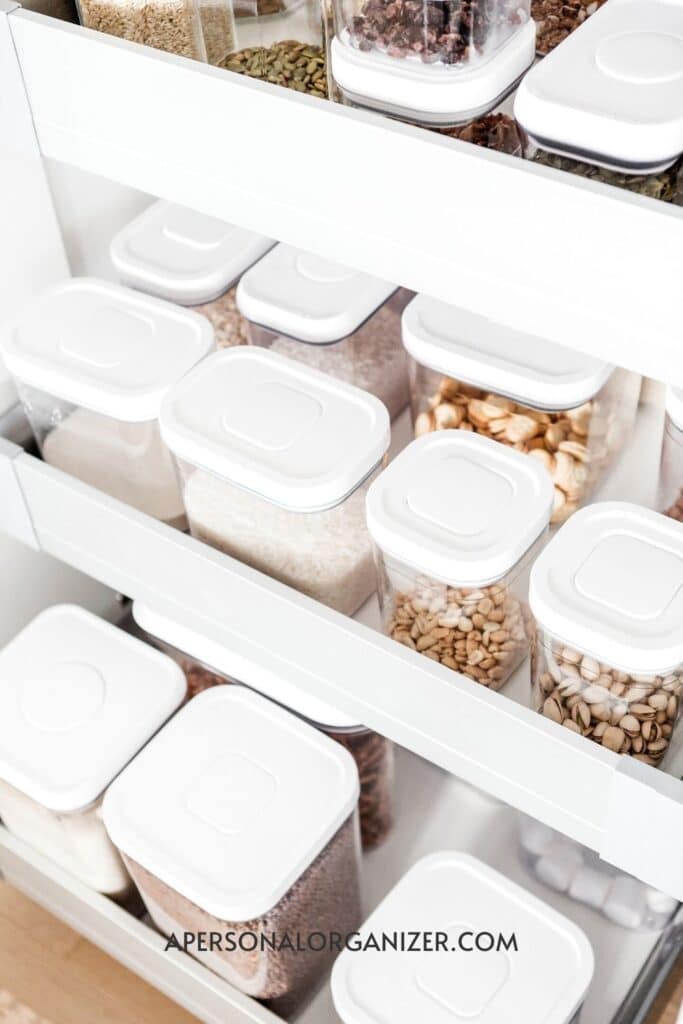 Pantry Basics: Spices
Dry Spices
Salt
Black pepper
Green pepper
Garlic powder
Chili powder
Cumin (I prefer whole, but you need a spice grinder if you want whole cumin)
Chinese 5 spice
Ginger
Your preferred curry (I find yellow madras curry is a good starter option)
Dried Basil, Oregano, Thyme, Sage, and Rosemary
Cinnamon, cloves, nutmeg, and allspice
Vegetable or chicken/beef bullion
Cayenne, powder or flakes
Liquids and Seasonings:
Soy sauce (tamari for a gluten-free alternative)
Worchester sauce
Apple Cider Vinegar
Cooking wine (white and red varieties)
This list is curated to let you cook a wide variety of dishes from across the globe, including Chinese, Indian, Italian, Mexican, and other cuisines as well as American-style staples. Of course, you can add additional spices (I certainly have others) depending on your cooking needs
Pantry Basics: Canned Goods
Canned goods aren't always the best option for a lot of foods because the canning liquid can absorb a lot of the nutrients from your food. However, there are a few things where canned versions are convenient, healthy, and a great base for your cooking.
Tomatoes (There are very few cuisines that don't have tomatoes in at least some dishes)
Canned beans, beans have a long cook time, so canned versions are a more convenient option.
Cream of Something Soup, I like to keep cream of onion and cream of mushroom soups around, but you can use your favorite for casseroles, pot pies, and to offer a flavor boost to soups and stews.
Marinated vegetables, I keep marinated mushrooms around as a flavor boost for many dishes. Artichoke hearts and roasted bell peppers are also great options.
Pickles, pickles are a good source of electrolytes and can be a great energy-boosting snack. Plus, pickled vegetables can add a lot of flavor to your cooking.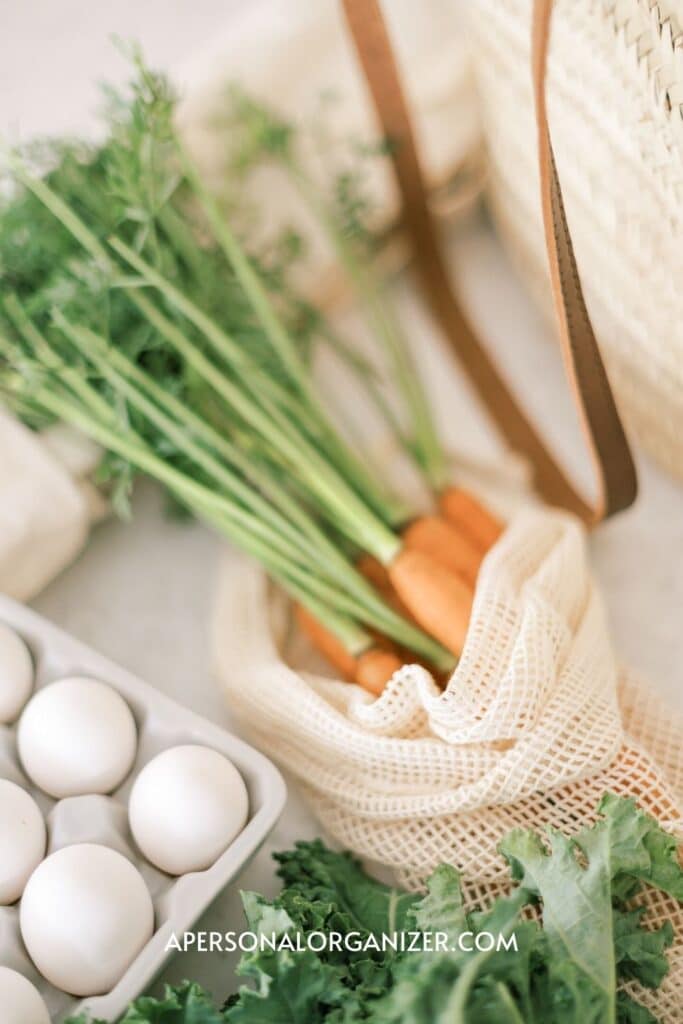 Pantry Basics: Shelf-Stable Foods
I'm going to start this list with vegetables and other produce that doesn't need to be refrigerated. These usually last a couple of weeks on their own without problems, though some can last even longer.
Vegetables That Don't Need Refrigeration:
Onions (and relatives)
Garlic
Potatoes
Winter squash (including butternut squash, pie pumpkins, and acorn squash, these are very long-lasting)
Apples (Monitor for brown spots)
Dried Staples
These foods typically need to re-hydrate or need to be boiled before eating. However, if you start them soaking the night before or put them in a slow-cooker in the morning, they add a ton of variety!
Dried vegetables (really, anything that can be dried works well here.)
Dried beans (longer cook times are important for beans)
Dried mushrooms
Pasta (I like whole wheat and chickpea varieties)
Lentils (technically a legume like beans, but worth mentioning separately)
Rice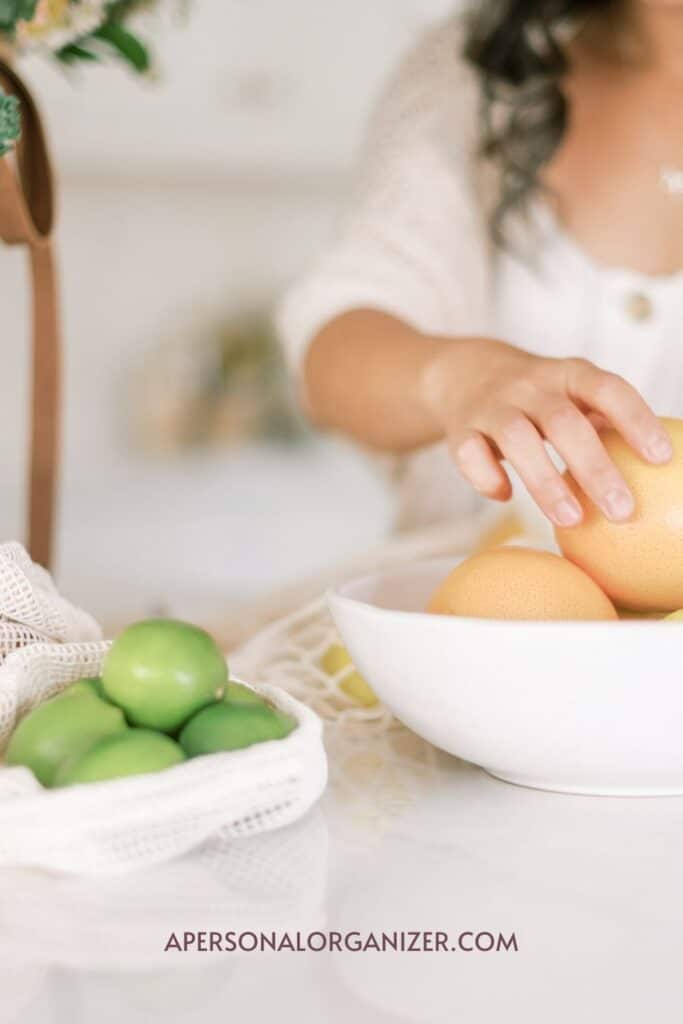 Pantry Basics: Miscellaneous Additions
These are foods that work in a wide variety of situations or that add a little variety to your diet but don't really fit well in other categories:
Peanut butter (or any nut butter)
Fruit Preserves (no jams or jelly, those need refrigeration)
Olive oil
Shelf Stable condiments
Nut butters in particular can act as a base for a lot of sauces. Fruit preserves are good for more than just the occasional PB&J, they can also work as great marinades and brine ingredients to give your proteins more flavor.
Final Thoughts:
Of course, I know that pantries aren't all made the same size. If you need to conserve space I recommend, instead of trying to keep all these foods around, keep all the spices and 2-5 of the foods from each list that are most important for the way you cook and eat.
You can always get small amounts of the other ingredients if you need them on the fly.
Hopefully, this gives you more ideas for how you can add variety to your homecooked meals!
About Heather Yan
Heather is the founder of My Kitchen Culture (MKC).
A California native with a Shanghainese background, Food is everything
— it's connection, community, and deliciousness all wrapped up in one.
Heather built MKC to carry forward her family tradition of love for food
into the place that matters most — your kitchen.