Organizing Strategies I Use When Life Goes Crazy
Let's say you're normally an organized person with plans and schedules but like with anyone else, sometimes life happens. Things that weren't expected fall on your lap and all of a sudden your well-planned life seems to crumble around you into complete chaos.
Well, this is how it felt here at home this last month! A small laundry/mudroom renovation became the monster that ate every free time I have on my calendar and I had to use my best strategies to pick up myself, reorganize and get back on track.
If life throws you a curveball, the good news is that there are things you can do to prevent that from happening.
Ironically, it does mean that you need to have been organized enough to plan ahead for these eventualities!
So what can you do when things aren't going as planned so that you can quickly bounce back, stay in control and on top of everything?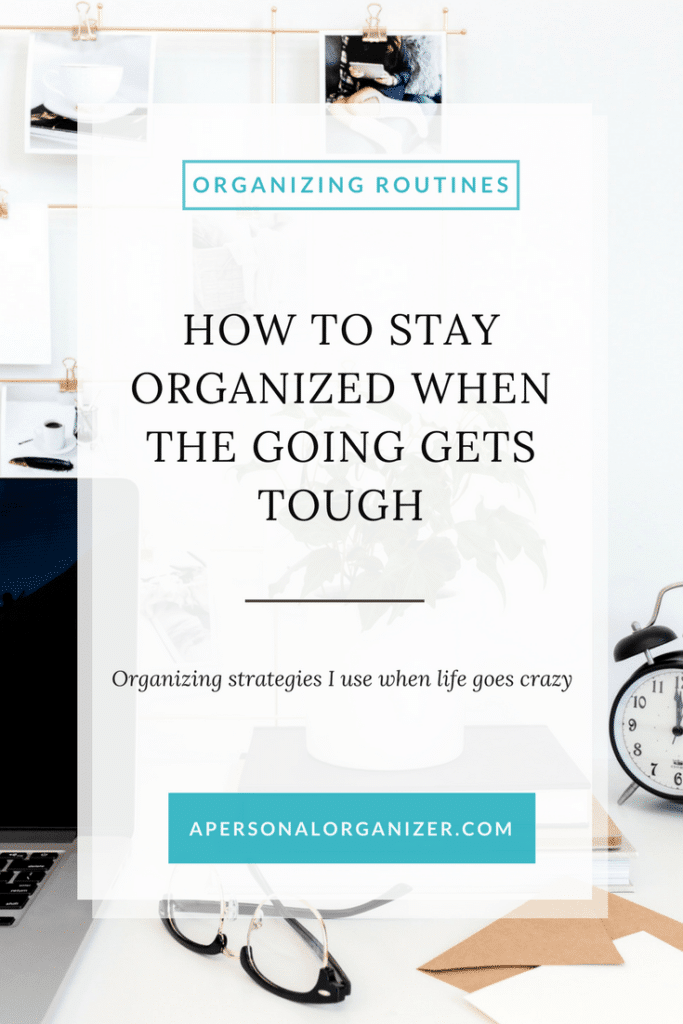 Tips To Stay Organized: Be Prepared
This really is the key to everything. By planning ahead you will know what to do when you're swamped with work and the kids have after-school activities every day.
Get as much ready as you can for the next day before you go to bed. That includes clothes, work, and school bags, your to-do list and, if possible, breakfast and lunch. Here is a daily agenda that will help you plan out each day.
If you would like instant access to all of the printables, subscribe to access the vault right here.
Plan for the week ahead on Sunday so that you know what your schedule will look like and you can prepare for carpools, get a helping hand with a chore and have a meal plan in place – even if that means including a takeout on Wednesday night!
Tips To Stay Organized: Plan Your Meals
Meal planning may sound boring but it will save you time, stress and money. By planning meals ahead and doing as much prep work as possible in advance you'll be less likely to head for the takeout menu.
Keep a selection of pre-prepared meals in your freezer. Freezer cooking doesn't have to be a chore as there are plenty of make-it-ahead dishes that can be frozen ready to cook in a slow cooker.
Elisa Georgio takes meal planning to a whole new level, making it easy and fun. Check her out here!
Tips To Stay Organized: Create Healthy Boundaries
I believe one of the biggest challenges of our time, and what makes modern life feel quite overwhelming at times is the level of interruption we have in our lives. From phone calls, text messages, emails and social media channels, we are constantly being called to stop what we are doing and pay attention to something else.
If you have a huge list of things to get done then don't allow yourself to be distracted by anything else. Create healthy boundaries for yourself and others by limiting how much screen time you get, by setting a start and finish time for work and play, and by learning to say No.
Saying No to ourselves means not taking more than we can chew while saying no to others means only making yourself available for projects, events and volunteering opportunities that align with your goals. Once you've completed everything that needs to be done then you can catch up with friends online or watch your favorite tv show.
Tips To Stay Organized: Prioritize
This strategy aligns really well with what I explained above. Don't run yourself crazy trying to be a superhero, pleasing everyone and committing to more than you can do without exhausting yourself.
Instead, take a look at your to-do list and prioritize each item. Cross off or move to another day anything that isn't essential.
Check off anything that you've already completed. Delegate whatever tasks you can. Only do the things that need to be done and you'll find you'll feel more in control.
Remember: if it's not important then ignore it.
Tips To Stay Organized: De-Clutter
Clutter is so easy to create and so hard to let go. Don't let it become a problem. Instead, take a few minutes each day to put things away and throw away junk. Put the dishes in the dishwasher immediately instead of leaving them on the counter. Deal with the mail immediately instead of leaving it piling up on the side.
Join the Home Organizing Challenge to declutter and organize your entire home!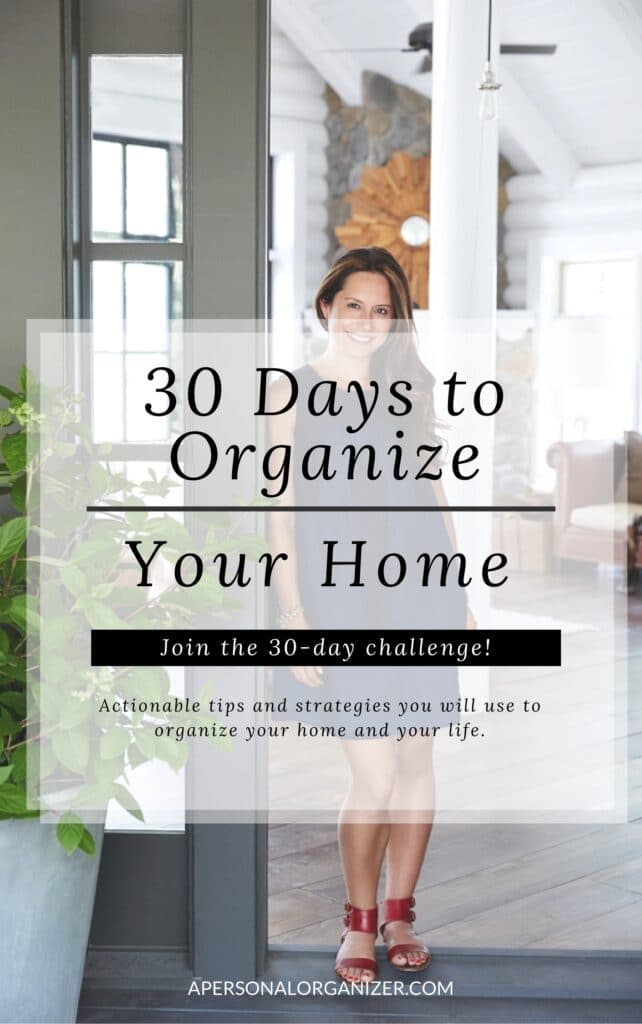 Tips To Stay Organized: Get Up Early
While getting up early may seem pointless it can provide a really focused way to start your day. Especially if you create a miracle morning routine that includes power habits such as exercise, meditation or visualizations, planning and, my favorite, a healthy breakfast. I share here how I was able to make changes in my life to include exercising and healthier habits.
By getting up earlier you can start your day feeling both energized and organized by completing any essential tasks to make sure that you and your family are ready for the day ahead.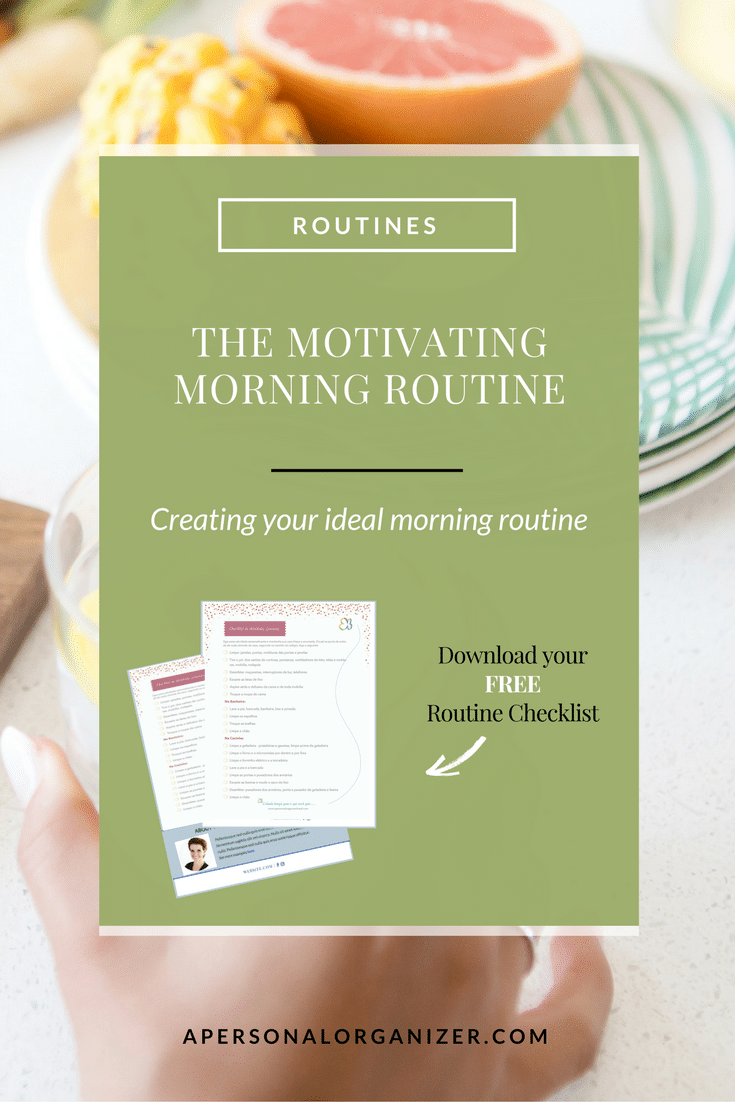 Tips To Stay Organized: Take Care of Yourself
You'll feel calmer and will be more resilient to whatever life throws at you when you make taking care of your mental, physical and emotional health a priority. Include exercising regularly, getting enough sleep, eating healthily and practicing meditation or mindfulness in your daily life.
We tend to believe that we need to do a lot of each of these activities for it to make a difference, but if we add 15 min of exercising, a 5-minute meditation practice and sit to eat a healthy meal – without our phones, this alone will add to a much better you!
No matter how organized and well planned you are, there will be times when life gets busy and you start to worry that you won't get everything done.
Following these tips will help you to stay organized and in control.