A Step-by-Step Guide to Organize Your Entire Home in 30 Days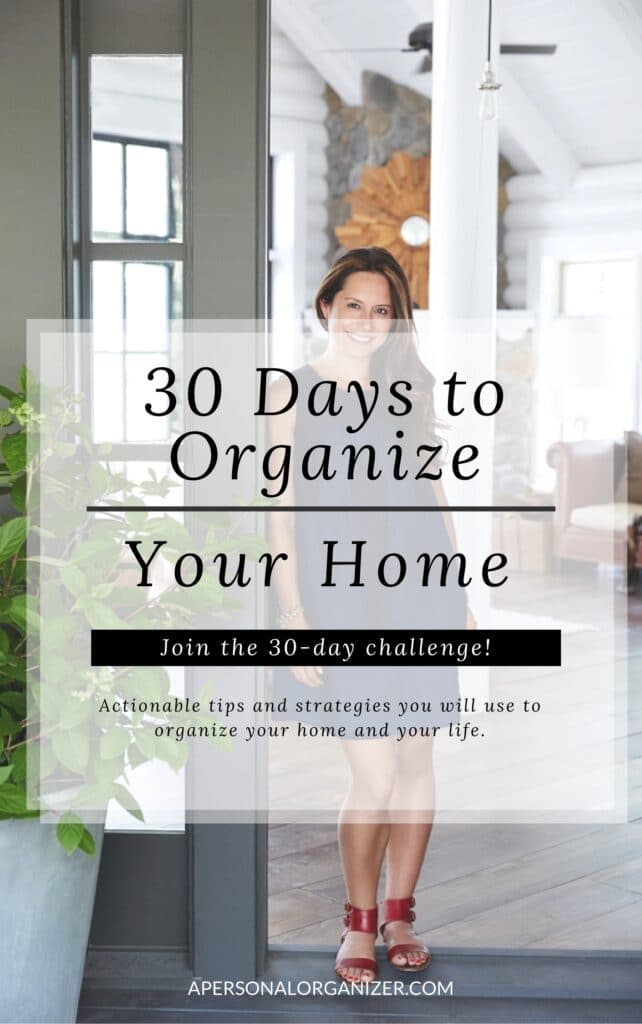 Are you sick and tired of looking at the mess around you that seems to grow faster than you can clean it up?
I want to help you stop the feelings of frustration & failure.
The truth is if you're anything like me, you are busy and often too tired to do the things you KNOW need to be done after a long day of doing what you do.
Whether you're a working mom, a stay-at-home mom or a work-at-home mom – you're two things. Busy & busy!
It's disheartening to walk into a room (just pick one) just to find an overflowing laundry basket, dirty dishes piling in the sink, an unmade bed and/or dirty toilets. There are a million things that need to be done, but other things take priority over doing anything more than the basics when taking care of your home.
That doesn't mean that you don't long for want a home that you can feel proud of. It simply means that you're overwhelmed and just doesn't know where to start. Hopefully, your house doesn't look nearly as bad as mine did before I FINALLY got a handle on things.
I completely understand where you're coming from and why you haven't crossed all those housekeeping tasks of your very long To-Do list……After searching high & low for something – anything, that would help me conquer all the chaos that my home was; I stumbled across this "secret."
OK, so it's not really a secret, but it felt like I was unlocking the proverbial treasure chest once I figured out that this secret system worked for me. As a matter of fact, after just a few days my house looked better, and I began to feel better about it.
And the best thing? I'm now able to keep chaos at bay spending just a few minutes a day to maintain. That is exactly why I decided to share with you what worked for me.
So, let start getting your house, your home, your life organized? Easy enough.
Easy enough. Don't believe me? Stick around for all 30 days, and you'll see how easy it can be to get your home organized.
If you have some questions of your own, feel free to email me at [email protected], and I'll do my best to get back to you promptly.
To get you started and get to organizing your home, simply click here to sign up for the Challenge.
Join the 30 Days Organizing Challenge
I'll send you one email a day with the challenge of the day and you'll be on your way to finally get your home organized.
To your successful organization!