Let's get your home ready for Spring?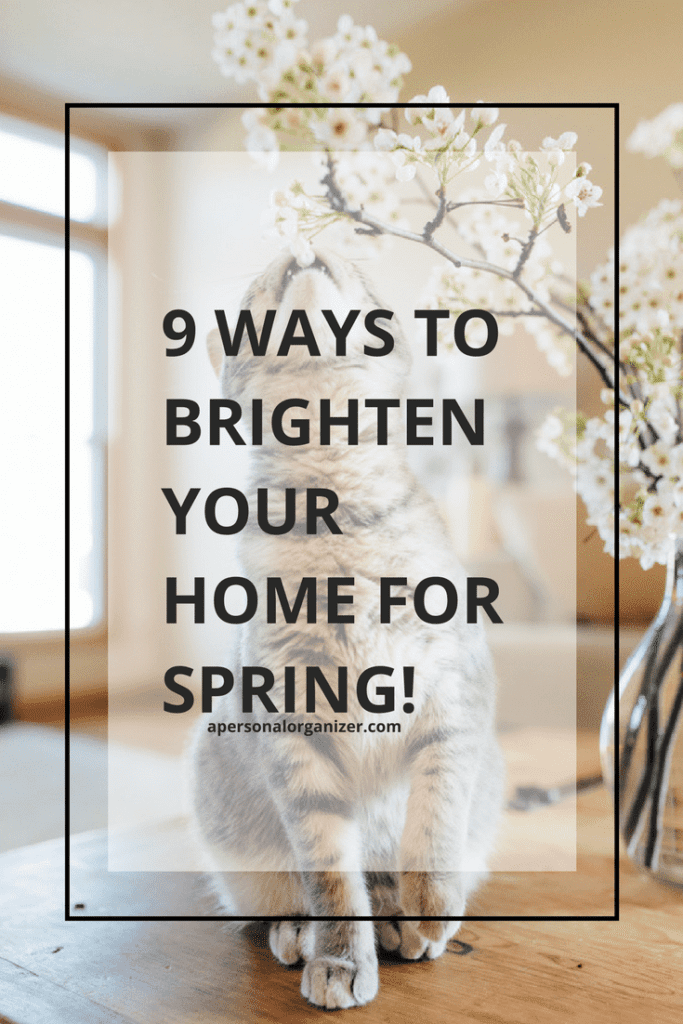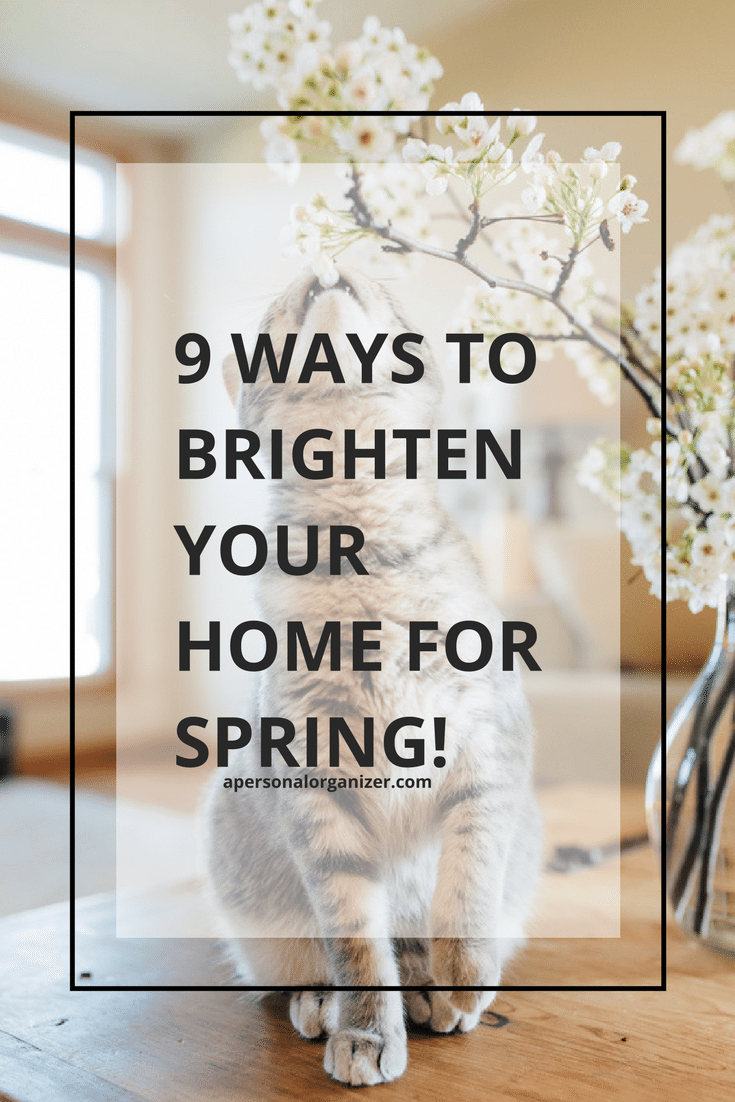 Spring is a sign of renewal in many areas of our lives, and our homes are no different! There is something energizing and refreshing about bringing that bright, airy feeling of Spring into your home after a long, dark, cold winter.
Here are the 10 easy ways to spruce up and revitalize your rooms.
1. Go Bright!
Adding white with your present color scheme will both cool and brighten, adding the freshness that only white can.
If your room colors tend toward the warm side, such as yellows, browns, or reds, then choose creamier whites such as ecru or ivory.
If you have cooler colors in your room, such as greens and blues, go with the brighter, cleaner whites for a crisp, summery effect.
2. Paint a Focal Wall
Try painting your focal wall, (that is, the one most seen) in a sunnier, brighter, or lighter shade of your current wall color. It will add lightness to the room without drastically changing the whole scheme.
Don't worry; you can always go back to that rich red in the fall, but how about a little petal pink, or sky blue? Remember, it is only painting; it's an inexpensive update.
3. Bring Nature Inside
Add a floral print fabric to your room. Using the primary colors already in your room, select decorative pillows, seat cushions, a tablecloth or a runner for your dinner table.
Seat cushions are an easy way to bring color and pattern to a home.
4. Not Just For Drinking
Select some pretty colored glassware (I'm obsessed with these) and display it where the sun will light it up!
Use your glassware as vases, pencil holders, or candy dishes to bring more color to your home. Glass sparkles and adds a bit of sunshine to any room.
5. Clear the View
Take down your curtains, and just leave your mini blinds underneath. You don't need to leave it bare, though.
You can use lightweight sheer curtains to bring beautiful texture to the room and decorate your windows.
6. Keep Your Windows Sparkling Clean
Dirty windows cut down on a surprising amount of light, make a room look dull and I personally think, it makes life feel gloomier than it really is.
As a bonus, clean windows mean more sparkling glass, and that makes the room feel larger and brighter.
7. Flowers Abound
Pot up some pansies in a large, shallow pot and use them indoors as houseplants. They are inexpensive, easy to care and bring beautiful flowers to a room without the cost of replacing floral arrangements every week.
You can even coordinate the flower color to the color scheme of the room. You don't have to match the colors but instead, pick something complementary.
8. The Less, The Better
Clear most of the artwork and accessories out of your room, and just keep a few larger, simpler pieces. This alone will do wonders for your home. It declutters the room and helps to put the focus on the freshness of it.
I love to use large mirrors as a focal point as they will bring even more light. Place a beautiful plant, like a large fern or a charming miniature orange tree in front of it and you'll have a gorgeous display. Let it be a reminder of the outdoors all season long.
9. Make an Entrance
Finally, don't forget your entryway area when you are creating that spring glow all around your home. Remember, your entrance gives your visitor the first impression of your home!
I like to add a beautiful pot with flowers on the porch and hang a fresh wreath on the door, but you can go all out and paint your entry a fresh spring color or even the front door.
Just to make it perfect, wipe your door clean and make sure your doormat is nice and fresh from all the mud and salt from the winter.
All these ideas take very little time and do wonders for your spirit and the spirit of those who you love. Let's start preparing for spring!