Getting Help When Needed Is A Good Thing
DIY has been the craze for a while now and there is no sign of it slowing down any time soon. There are entire TV channels dedicated to "how to" shows. Craftiness and homemade products have come into vogue. A quick search on Pinterest can teach you how to make homemade laundry detergent, design your own jewelry, and cook delicious meals.
The increased awareness and knowledge of how to do it yourself benefits everyone. However, the downside of our DIY culture is that it can make it harder to ask for help. If you're a busy professional, you may not have the time or desire to clean your home. Most parents, swamped with so many responsibilities, would love to have someone else cook their family's meals.
If you have the financial means to do so, outsourcing housekeeping, laundry, and other errands can free up more of your time for the things you enjoy doing — even if that happens to be making homemade laundry detergent.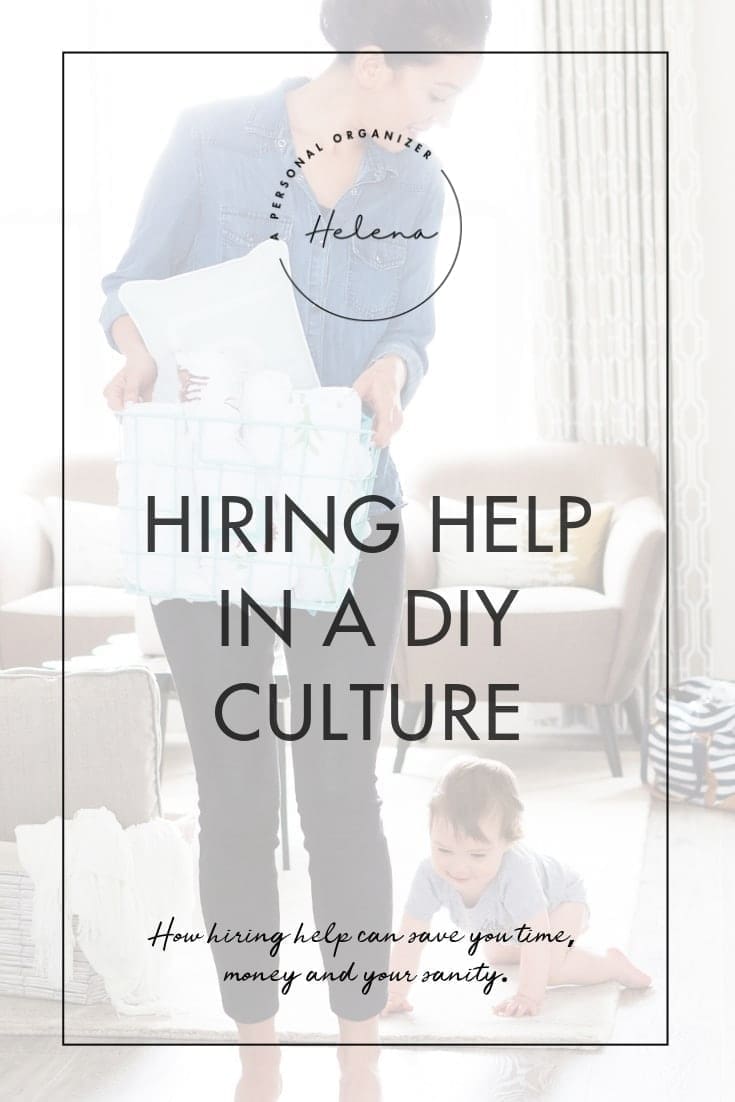 1. Getting Help: Cleaning
Housekeeping is laborious, physically exhausting, and time-consuming. It's the type of work that never ends. If you don't enjoy it, you'll likely procrastinate to avoid cleaning. Over time, your home will become more and more cluttered. If you regularly see dust bunnies roll across your floor, it is time to hire help.
If you feel that hiring a housekeeper is a poor use of money, consider it thoughtfully. Say it takes you 6 to 8 hours — almost a full day — to thoroughly clean your home. Is it really worth it? A small team of cleaners can easily run through a large house in about two. Having the time to focus on activities that are important to you, be it your work or your family, and still be able to enjoy having a clean home, is worth the small investment.
2. Getting Help: Laundry
Between the sorting, washing, drying, folding, and placing it back in their respective closets, laundry can become a real hassle. Many dry cleaners also offer "wash and fold" services. Call around to see who in your area provides laundry services.
If you live in a large metropolitan area, some launderers will pick up your dirty clothes from your home and deliver them back to you the next day. What's easier than that?
3. Getting Help: Childcare
Daycare isn't just for working professionals. Caring for children is a full-time job. If you need time to work, go to the gym, or practice some self-care, consider hiring part-time childcare.
Care.com lists babysitters, nannies and au pairs. These childcare providers have background checks and are reviewed by others in your area. You can find part-time childcare within your budget.
4. Getting Help: Cooking
Cooking involves recipe planning, grocery shopping and hours of standing over the stove. Blue Apron takes the work out of home-cooked meals. They'll send you delicious recipes along with the ingredients in the mail. All you have to do to whip up a quick dinner is assemble the ingredients included.
Or, if grocery shopping is the real time-waster, choose a service like Instacart. Order groceries online and have them delivered to your home whenever it's most convenient.
5. Getting Help: Errands
Weekly errands like grocery shopping, picking up the dry cleaning and filling up the car with a tank of gas can consume an entire weekend. Services like Task Rabbit give you the opportunity to outsource your most dreaded errands. These "Taskers" will help with anything from shopping to handyman services.
If Task Rabbit, or a similar service, doesn't operate in your area, place an ad on Craigslist. Many people make extra money by doing side projects in the evenings and on weekends.
6. Getting Help: Moving
Though many people hire movers to transport their belongings from one home to the next, you can also hire help for the other aspects of your move.
A professional organizer can help you sort through your belongings and decide which items should be donated or thrown away. An organizer or move manager will also be able to "organize" your move by ordering packing supplies, helping you pack and coordinating which boxes belong in which rooms. That way, when you arrive at your new home, everything will be where it belongs.
What are your most dreaded household chores? For me, it is cleaning. What would you gladly outsource? How do you think getting help could improve your life?
Before you go, don't forget to subscribe to the newsletter and get access to my entire vault of organizing printables and tools.