Jewelry Storage Where You Need It
If you are like me, storing jewelry can be a nuisance. Sometimes costume jewelry gets mixed up with the good stuff and other times you just place it down and forget where you put it. Luckily there are many creative ways that you can store jewelry in small spaces where your jewelry is safeguarded and nicely on display as well.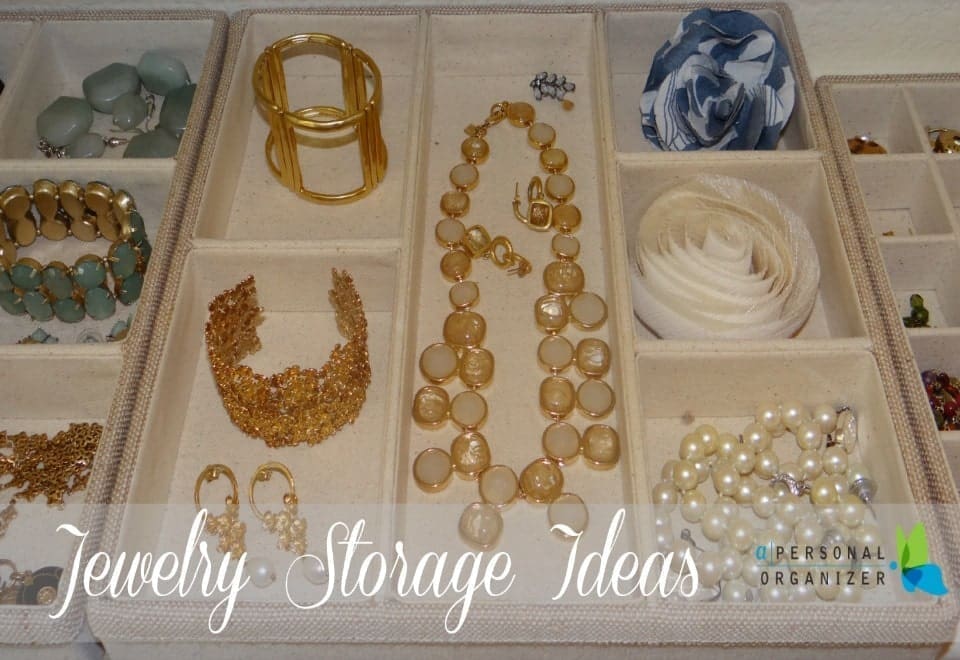 In the Kitchen
Anyone and everyone who has ever washed a dish can tell you that he or she has misplaced a ring or two. Try storing your jewelry in a special teacup next to the sink. If you have a windowsill, it's a perfect location. It will be ready and waiting for you to drop your trinkets inside.
In the Bedroom
A really simple way to store necklaces in your bedroom is to place decorative knobs on the wall and hang your necklaces on them. Thumbtacks today come in all shapes, sizes, and colors—some are even crystal-like. If you do not have furniture that you can place a jewelry box on top of, this is a great way to keep necklaces organized and tangle free.
In the Living Room
Many of us like to unwind after a long day of work, kick off our shoes and take off the jewelry. Unfortunately, this is a great way to lose a pair of earrings or worse, just one earring. By having a decorative bowl or ashtray on your side table for storing jewelry, you alleviate the problem of forgetting where you put them in the first place.
Image:  upintheairsomewhere, where you can buy this beautiful bowl!
In the Bathroom
Many times when you go to wash your hands and face, you take off your jewelry. It's too easy to accidentally knock an earring down the drain.
Place a small shelf on the wall opposite your sink, add a decorative dish or box and you now have a great place to store jewelry in a small space.
Inside the Office
Cocktail rings are in style, but typing with one on is difficult. If your desk is cramped and there's barely enough room for your laptop, a small drawer is perfect for storing jewelry that might hamper you work speed. Place a small piece of velvet inside the desk drawer and use that as a liner for your jewelry. You can also place a small tea light candle votive inside the drawer for placement of rings so you can type away at the speed of light.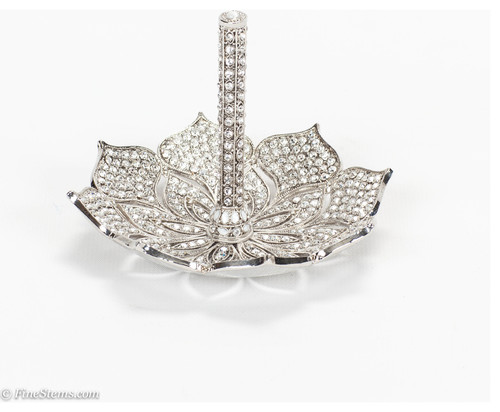 What's your favorite jewelry storage around your house?