This post may contain affiliate links for your convenience. If you click on the link and purchase the item, A Personal Organizer, LLC. may receive a small commission at no extra cost to you. 
A brand is made up of many elements, all of which come together to tell a cohesive and consistent visual story to your audience. By creating and communicating a clear brand message, you will be building trust, which is a key element for converting followers into customers. One of the best ways to create a consistent brand message is with a branding photoshoot.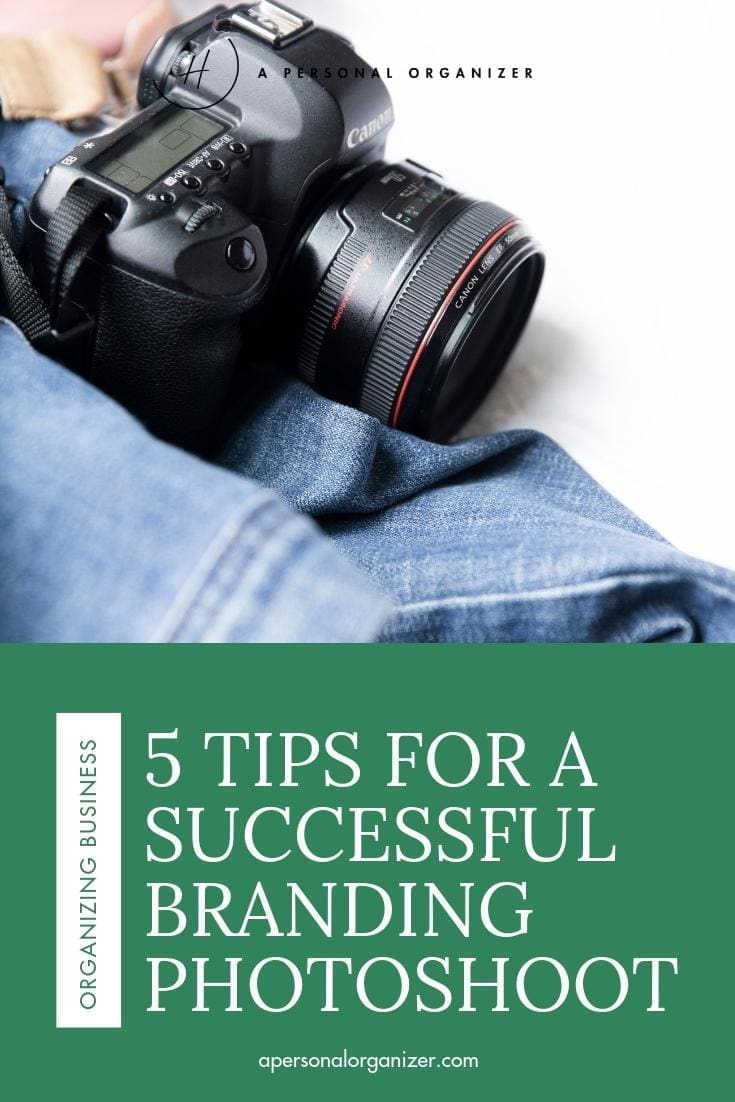 Here are 5 tips that you can use to make your Branding Photoshoot a success
1. Hire or DIY
When you are getting ready to do a branding photoshoot, the first thing you will want to decide on is whether you are going to do the photoshoot yourself or you are going to hire a professional.
If you do want to hire a photographer for your photoshoot, check out fiverr for a great pool of talent available in price ranges for every budget.
Here Are a few things to consider when you are deciding:
You are a good candidate to DIY your Branding Photoshoot if:
You are comfortable with a DSLR camera. While iPhones take amazing photos, you will want to use an actual camera for your branding photoshoot to get the most professional-looking results.
You are comfortable creating backgrounds, flat lays, and setting up the subjects in your photos
You are comfortable with editing photos
You are on a tight budget. When considering budget, remember to keep in mind how much time and how much energy you will spend trying to do the photoshoot yourself in order to figure out the true cost of going with DIY.
You should hire a professional for your Branding Photoshoot if:
You do not own or are unfamiliar with using a DSLR came
You want help with creating the composition and layouts for your brand photos
You are not familiar with, or adept at photo editing
You can invest a little money to have your photos done by a professional
2. Be consistent across the board
Before you do any of the next steps to prepare for your branding photoshoot, you need to have a clear vision of what you want your photos to look like and achieve, and have a path and a plan to get you there.
We are always talking about consistency when it comes to branding and there's a reason: people buy from businesses and people they know and trust. The best way to make that kind of connection with an audience or customer base is to deliver a clear and consistent message.
When you are getting ready to start your photoshoot you will want to have a very clear idea of the things that make up your brand. These can include things like your brand's colors, fonts, images, taglines, headings, image formatting, logo, target audience, and packaging.
Depending on the type of business you are branding, what you include in your brand kit might be slightly different.
3. Know your end goal before you begin
Ask yourself what you want to achieve with your brand photoshoot. Is this photoshoot for a specific campaign, or are the photos intended to be used as a general stock of photos you will use in multiple situations for your brand? You will also want to think about where you will be using these photos.
Some popular uses for brand photos are Facebook, Instagram, Pinterest, Websites or blogs, print, and/or video. It is so important to think of where you will be using the pictures from your branding photoshoot so that you will be creating images in the correct sizes, as well as photos that speak to the users of specific platforms.
Canva is a great tool to use as you are preparing for your branding photoshoot as it has all of the sizes you will need for both digital and print media as templates. Using templates to create different images from your photoshoot will save you loads and time and stress if you are not a pro at photoshop or other similar photo editing applications.
4. Collect inspiration
Before the day of your branding photoshoot begin collecting inspiration. Start this as early as you can to give yourself time to pull from creative sources and be open to inspiration in unexpected spaces.
You can keep all of your ideas together on a paper vision board, or on an app like Pinterest which makes gathering digital inspiration super simple and organized.
Gather a wide variety of inspiration from photos or specific items you want to include as well as photos that exemplify the theme you are going for. You can also gather inspiration from videos, quotes, and messaging styles.
As your shoot gets closer, go through and tighten up what your vision for the shoot is and make sure your design is cohesive with what you want your photos to achieve as an end result.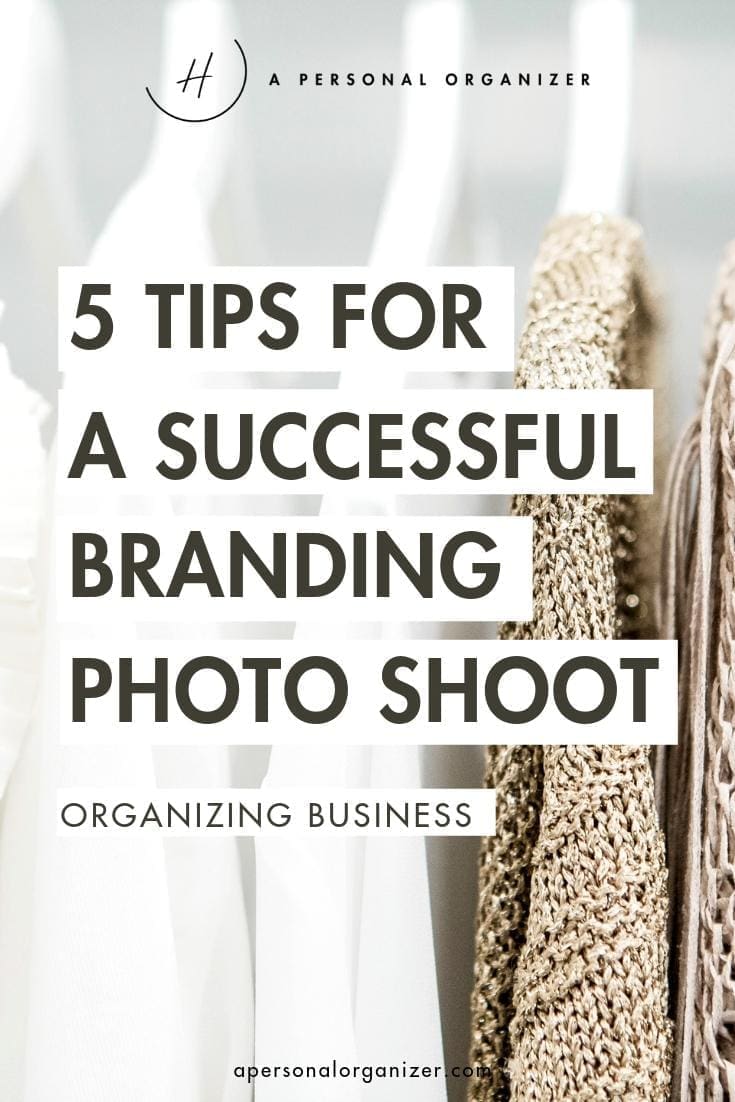 5. Gather your tools and schedule your Branded Photoshoot
Once you feel like you have everything together to create a clear and consistent branding photoshoot, you should schedule your shoot. If you are doing the photoshoot yourself, pick one date, or pick a few different dates for mini sessions.
You may also want to think about scheduling a refresher branding photoshoot once or twice a year to add seasonal, or specifically themed photos to your stock of images.
If you are having a photographer do your photoshoot, you can see if there are any special offers for mini sessions, or if it is a better deal to shoot everything all at once, and then maybe shoot the refresher pictures yourself to fill in.
Conclusion
One of the best investments of time or money that you can make in your business is to do a branding photoshoot. Your overall goal for your branding photoshoot should be to create a recognizable story through images that your customers can easily attach to your business.
When your audience sees your images they should immediately know they are yours. The consistent and high-quality photos created with a well-prepped and executed branding photoshoot will give you images that will elevate your brand and grow your business.