This post may contain affiliate links for your convenience. If you click on the link and purchase the item, A Personal Organizer, LLC. may receive a small commission at no extra cost to you. 
How to use Canva to consistently create shareable content for your business.
When you are trying to grow your business, one of the things you will always need, no matter what stage you are in with your business, is good content. The most effective type of content that will give you a brand following and grow your business must be both of high quality, encourage sharing and engagement, and consistent.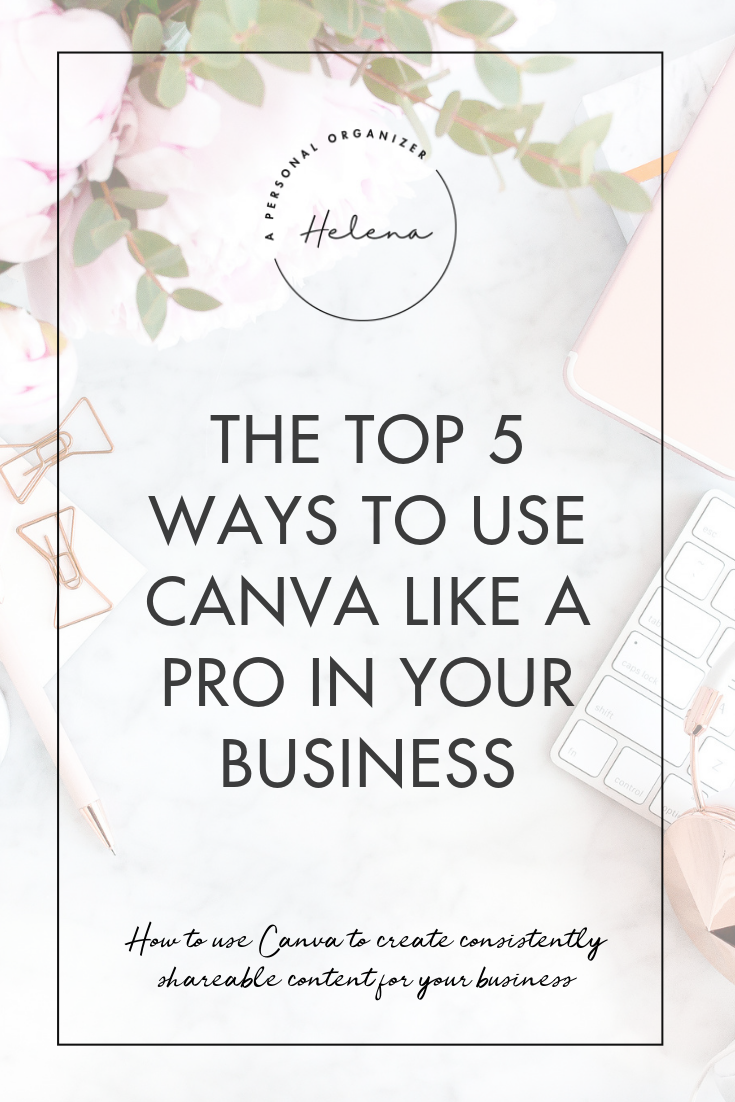 Because creating content can take a lot of time and energy, it's so important to use great tools that make it easier. Enter Canva.
Not only does Canva give you the most user-friendly design tools available, but it also helps you to easily stay consistent with the content that you are creating and sharing for your business.
Canva's tools let you create quality and consistent content even if you aren't a design pro.
Here is just the tip of the iceberg of things you can make for your business using Canva to create the type of content that your business needs:
Your logo
A brand kit
Graphics for Facebook (feed posts, ads, stories, group, and page covers), Instagram (feed and stories), and all the major social media platforms
Graphics for Pinterest (If you are blogging or have a website you should definitely be using Pinterest to grow your website traffic.
Now that you have an idea of what you can create with Canva, Here are some of the most useful and user-friendly features that Canva offers.
Pre-Sized templates for every type of content
Text, graphics, and photo options to create the unique look you want for your content
Resize to fit the most popular social media, web, and print sizes- biz cards, logos,
Facebook covers, Pinterest graphics, or letterhead for all of your amazing new freebies you can now create.
So where do you start?
First, you'll want to choose a template for whatever it is you are making. Depending on which social media platform or blog graphic you are creating an image for, these templates will be sized accordingly to what each platform requires for the best looking content images.
Once you select the template for your image, you can then change the graphics, the layout, even use a blank template to start from scratch in the size that you want. Here is a great tutorial on how to get started using all of Canvas's tools. (link)
Upload your own photos or use Canva's free stock images (note: make sure you read their terms of use with their images. You cannot use their stock designs to sell products). Or you can pay for the pro photo upgrade and get tons of free stock from the Canva's inventory.
Bonus tip: don't forget to create folders for your projects and make a copy of a design you will want to use as a template before creating a new one. This will save you so much time when you want to repeat the styling of a particular type of content.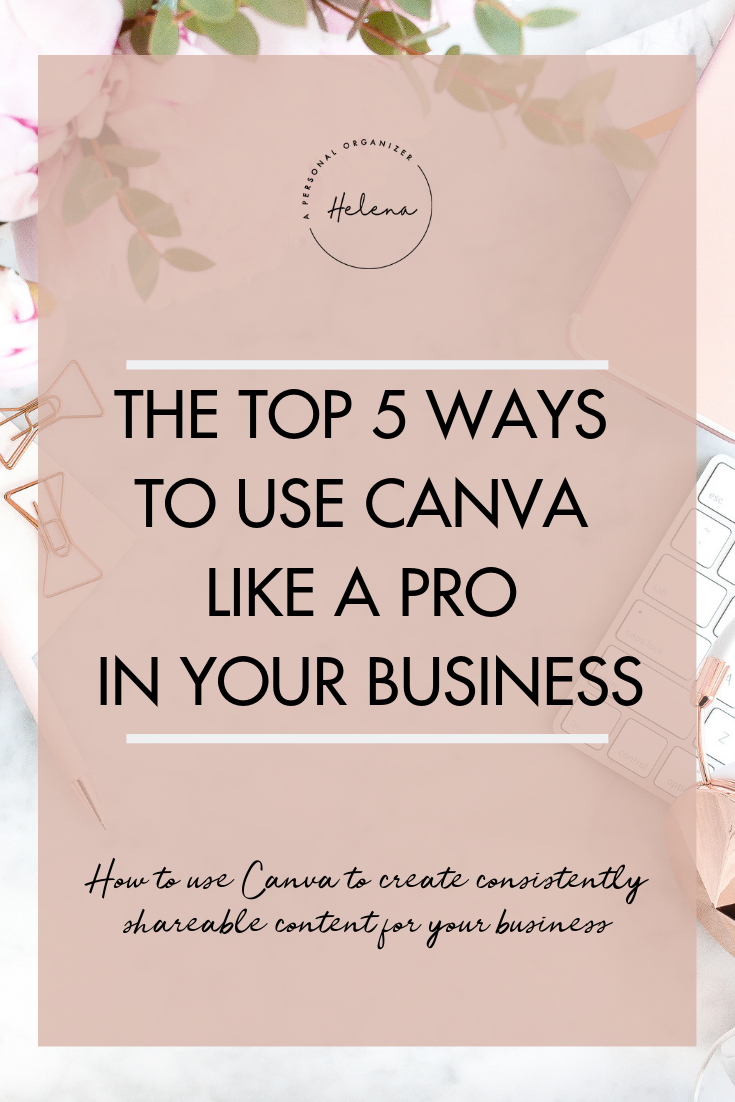 Conclusion
Canva is truly a game changer for business owners who want to create high quality, beautiful, custom content but do not have a degree in graphic design or do not want to invest the time and energy into learning design programs like Photoshop or InDesign.
In addition to being such a user-friendly tool to create content, Canva also helps you stay on brand by giving you the option to save your design templates and create a brand kit where you can keep all of the elements of your brand together in one place.
Canva's free membership has a lot of great options to get you started. If you want to get even more out of the app, like pro photo options and templates, and the ability to download your designs on a transparent background, you'll want to upgrade to their Pro Plan.
Still, feel like you need a little help on the graphic design end or need to take your design and formatting further for an eBook or course launch?
Head over to Fiverr and hire a designer to do the work for you.
Fiverr has a great pool of talented designers that can work on your project for you and save you the hassle of figuring out all of those detailed layout measurements.
Are you ready to take your business' content game to the next level with amazing graphics and a consistent brand message? Start using Canva today to execute all of those great content ideas you have been thinking up!
Do you already use Canva for your business? What is your favorite tool you have used so far? I'd love to know in the comments!