Are you looking for a way to make the holidays jolly and bright for your business this season?  Regardless of whether you celebrate Hanukkah, the winter solstice, Christmas, or Kwanzaa, these holiday marketing ideas will allow you to make the most out of the busiest shopping season of the year.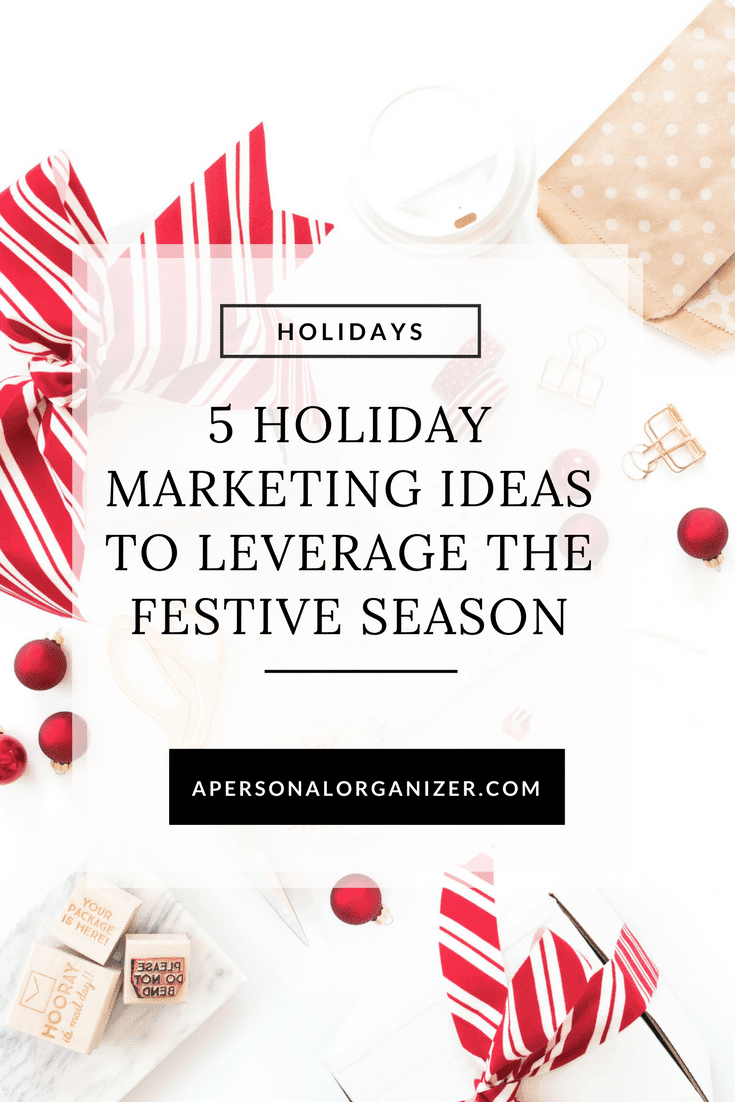 1. Start as early as possible
Research has shown that successful holiday marketing campaigns start well before winter has even entered our minds.  According to the National Retail Federation, your customers are starting to look into what to buy as early as September with more than half beginning their holiday shopping research in October.  November proved to be the busiest month for both researching and purchasing.
2. Make a list, check it twice
The easier it is for your customers to find what they're looking for, the more likely they are going to buy.  Do some customer intel to uncover what it is your customers typically look for on your website (the type of product, price points, features, etc.) and create your very own "gift lists".  Here are some ideas:
Top gifts for him/her

Best gifts under $50

Most popular holiday tech gifts

Treat yourself gift list ("self-gifting" has become incredibly popular, especially among Millennials!)
3. Use multiple channels to deliver your message
The most successful holiday marketing campaigns rely on multiple marketing channels to generate traffic and remain relevant.
Depending on your budget, create a branded holiday marketing strategy that harnesses the power of the following six primary paths of driving traffic to your website:
Email

Social media

Organic search

Paid traffic

Referral traffic

Direct traffic
4. Reach out to your local community
Competing with Big Box retailers is no easy feat.  But one advantage you have over them is your in-depth knowledge of your local community.
There are a variety of successful holiday marketing campaigns you can create that will make a glowing impression on your local customers:
Create campaigns targeting local terms and traditions in all of your online content and marketing communications

Ensure that your company details are correct in Google and other local search directories

Be an active participant in your community during the holidays and be sure to tell your customers about it (run a food/clothing drive, sponsor a local holiday craft fair, volunteer at a homeless or animal shelter, make a donation, etc.)
5. Make customer service a priority
One of the greatest gifts you can give to your customers throughout your holiday campaign is the gift of fantastic customer service.  All holiday marketing ideas are significantly more successful if you are able to offer quick customized customer care, including handwritten thank you notes, complimentary gift wrapping, and simply saying "happy holidays" when speaking to a customer over live chat and through email.
It is never too late to set your great holiday marketing ideas into action!  With the right resources, tools, and preparation, your business will see a leap in sales and attract an abundance of new customers this season.