A Rising Tide Lifts All Boats
Hello!
My name is Helena Alkhas, and I started my professional organizing business in 2010.
Like you, I loved to organize and knew I had a gift innately knowing how to organize anything in any space.
Organizing was not only something I loved to do but something that had served me well in my previous life as a marketing professional in Fortune 500 companies. I had also honed my organizing skills for over a decade as a US Navy spouse (aka moving to a new house MANY times) and as a mother of twins + 1 (aka THINGS EVERYWHERE!).
Still, it had never crossed my mind that I could earn a living organizing other people's homes and businesses!
It was only when a fellow mom in the school parking lot invited me for a cup of coffee that the door to a whole new world opened up.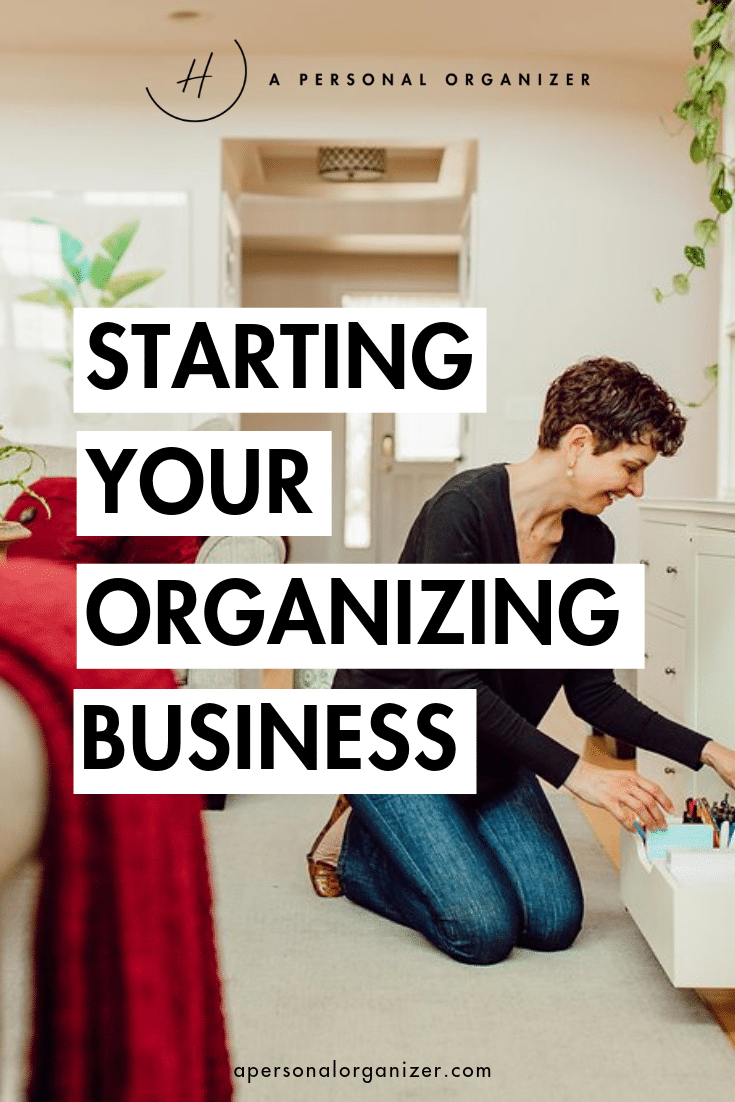 I was inspired and ready to get back to work!
During our coffee, we were talking about going back to work. At that point, I had been a stay-home-mom for 9 years, and my boys were in school for most of the day.
She asked me "what would you do, even for free?"
"Organizing and decorating! I can do this all day long and never tire of it!"
She grabbed me by the arms, from across the table and said: "you need to come to my house and help me!"
I was so surprised by that, but of course, I said yes!
We spent the next several weeks decluttering and organizing her home, from top to bottom, and emptying storage units. During the process, I found an estimate from a local organizing company, and that's how I learned about the organizing industry.
That night, after working with her and getting the boys from school, I googled "professional organizing" and Boom! I got all these fantastic results and spent hours reading and researching.
In the following days, I contacted local professional organizers to ask if I could work for them (later I learned this is called sub-contracting), I joined NAPO and the ICD, and I started my business.
Things moved pretty quickly, and in a matter of a couple of weeks, I was working for two local professional organizers as a sub-contractor. About 6 months later I felt confident to start offering my services through my own business and began taking clients, officially launching my organizing business.
So why am I sharing this story with you?
My story is not unique. It's actually a very common path for professional organizers. We love doing it and then someone – a friend, a family member, a co-worker- who needs some help organizing, benefits from our gifts and tells us "you should charge for this" or "you should do this professionally!"
And then, we start flirting with the thought of doing it but have no idea where to start. It can be overwhelming, and after so many years of organizing, I can tell you that overwhelm leads to paralysis.
And the last place I want you to be right now is stuck in analysis-paralysis.
If you have decided to launch your business and apply your talents and your gifts to make a living helping other people live better and more fully, I am going to tell you something: I am sharing my story so that I can help YOU create your very own story of how YOU became a professional organizer.
I want you to feel motivated, energized and confident that you have all that it takes to start your business TODAY.
I have been coaching professional organizers since 2014, and in 2016 I launched my online training program (in Portuguese) now with hundreds of students, and here is what I observed: when we are starting out we are not confident we can do this; we keep waiting for external permission and approval.
Don't waste your time waiting for it. GO AHEAD AND DO IT. Start it today!
Over the next weeks, I'll be sharing with you the path to start your organizing business, and giving you the tools and inside knowledge to launch, manage and promote it.
Starting Your Organizing Business – This week's Task:
Because your business won't happen in a vacuum and it will have a significant impact in your life, for today, your task is to look inward and assess the following about yourself and your life:
Your current family situation.

Are you married or single?
Do you work full-time?
Do you have kids? Are you the sole caregiver?
If you were to start working, part-time, for example, would you have a support system you could count on? How many hours? Costs?

Your finances – Before you jump two-feet into professional organizing, think about the following questions. Remember that you can always start doing it part-time to see if this is really what you want before you quit a job and change gears.

Does anyone depend on you financially?
Do you have to work full-time to provide for yourself or your family?

If not, how many hours could you dedicate to your new business?

Are you able to save enough to build a nest egg so you can eventually quit your current job and go full-time on your business? Think about how much you could save, how long it would take you. This will give you a time-frame for you to work on your new business

Your life and professional training and experience. List all your skills and don't forget your amazing life experience.

If you're a mother, a caregiver, a military spouse, a service member – you name it. Everything you have done in your life, both personally and professionally, has given you valuable skills you will now be able to use and offer to your clients.
If you are a nurse, for example, you might enjoy organizing clinics and hospitals or working with families managing all the health insurance paperwork related to a treatment or chronic condition.
If you love photography and enjoy long, quiet sessions of work, maybe photo organizing is your gem.
If you love the corporate environment and have a great network, organizing entire departments and processes could be a rewarding career.

Your health.

Do you have any disability or impairment?

This can help you narrow down what type of organizing service you can offer.
Photo and document organizing, virtual organizing, productivity services, digital organization, these are just some of the areas you could become an expert on.

Do you have allergies?

For example, I can't organize homes of smokers or multiple cat owners.

Resources
Are you as excited to start your organizing business as I am for you? Because I see great things ahead for you and I know you will love this journey!
Get to work and I'll see you on my next post.