The Ultimate Guide on Professional Organizing –  Part III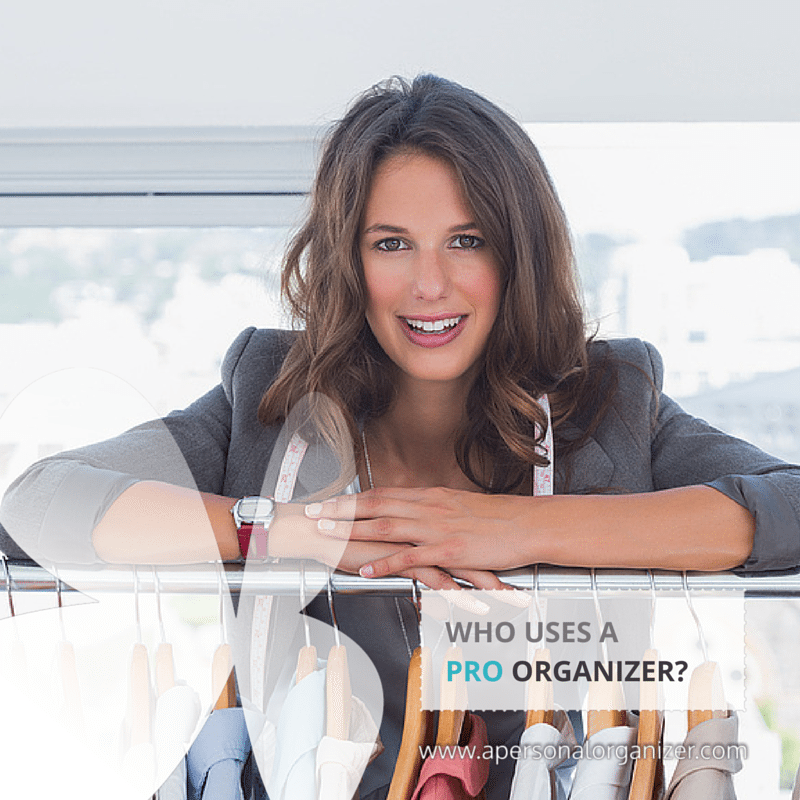 Everyone can benefit from hiring a professional organizer.
Here are a few examples of people who may get the most benefit from hiring a professional organizer.
A busy parent who needs help with time management and work/life balance.
A corporate professional who wants to become more productive or is relocating to another area.
An entrepreneur who works from home and needs a better way to organize his or her home office.
A homeowner who wants to clean out the garage and create useable storage space.
A person who will go through a surgery or long medical treatment.
An adult child who is moving his or her parents into a retirement community.
A person struggling with chronic disorganization or hoarding disorder.
An individual who wants to better manage their finances and important documents by implementing a new filing system.
Benefits of Professional Organizing
Though many organizers offer specialized services, here are a few skills in which you can expect most professional organizers to be knowledgeable.
Paper management and filing systems. An organizer can develop a filing system for your important paperwork like financial statements and medical records.
Process and system creation. An organizer will help you identify your organizing challenges and create systems to maintain an organized space.
Behavioral solutions. An organizer can help you adapt organizing strategies to your unique personality as well as work with those who struggle with challenges like chronic disorganization and ADHD.
Eliminating excess clutter. An organizer will work with you to evaluate each of your belongings and help you decide if it should be kept, donated or thrown away. He or she can even help you work through clutter that's emotionally significant like family heirlooms.
Household storage. An organizer will be able to advise you on the best storage solutions for all your household items — both physical and digital.
Many organizers act as compassionate "coaches". They take the time to understand your physical and emotional organizing needs and help you work through sometimes deep-seated emotions tied to your belongings.
Additionally, most organizers are a great referral resource. Organizers work with a large network of professionals including therapists, coaches, handymen, painters, closet makers, extreme cleaners, municipal officials and junk haulers. Don't be afraid to ask your organizer for other professional referrals — their advice can benefit you greatly.
How to Find A Professional Organizer
To find a professional organizer near you, visit the NAPO Professional Organizer Directory. You'll be able to locate organizers in the US as well as many countries around the world.
Canadian readers should visit the Professional Organizers in Canada (POC). The Association of Professional Declutterers and Organisers is a great resource for those in the UK. Finally, the Australasian Association of Professional Organisers (AAPO) is another helpful professional organizer directory.
If you have a specific question or want to inquire about a particular service, simply ask.
Would you like to get organized?
If you'd like to schedule a 15″ complimentary call with me and learn how a professional organizer can help you get organized, fill the form below.
[gravityform id="1″ title="true" description="false"]