From San Diego to Chicagoland
Hello and welcome to our new home!
It is hard to believe but it has been almost two years since we moved from San Diego to Chicagoland, after 2 moves in 18 months and a full year in our new home, life finally feels settled again and I can give you a home tour.
You can read about our process of leaving the Navy and transitioning to civilian life here and check the before pictures of our new home here.
I am still working on many small things but the bulk of the work has been done. We did all the repairs needed, painted the house inside and out with some gorgeous colors and now it's time to enjoy a new season.
I hope you enjoy the home tour and come back often. I will be updating this post with photos from all other rooms as we get them done.
Tell me in the comments what's your favorite thing! I will love to know.
The Living Room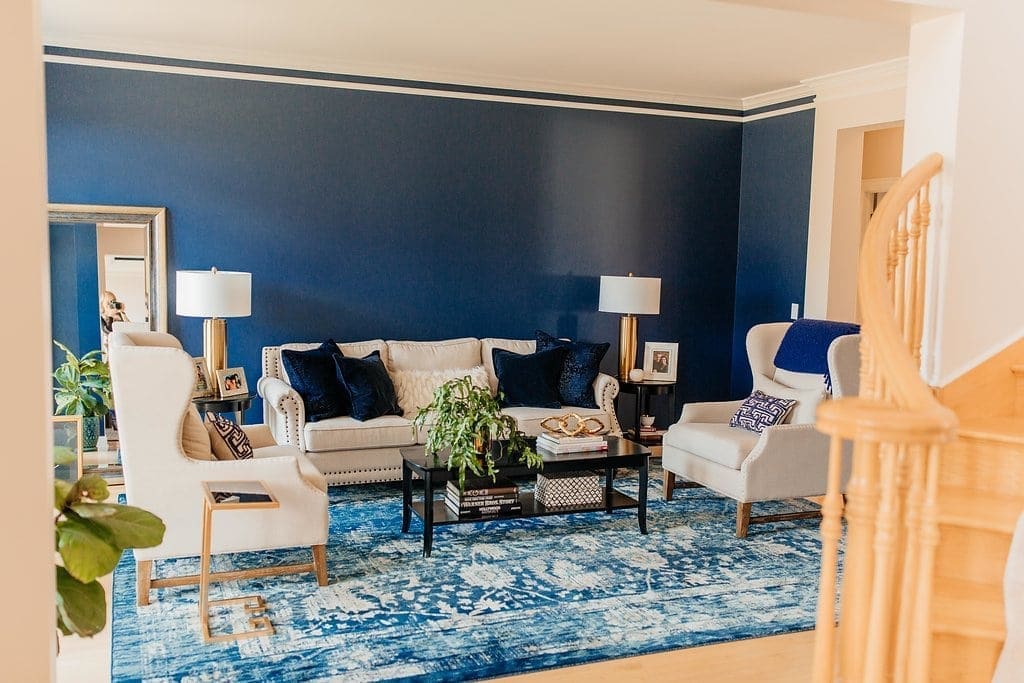 As soon as you enter the house and step into the foyer you'll see the living room to your left and the dining room to your right.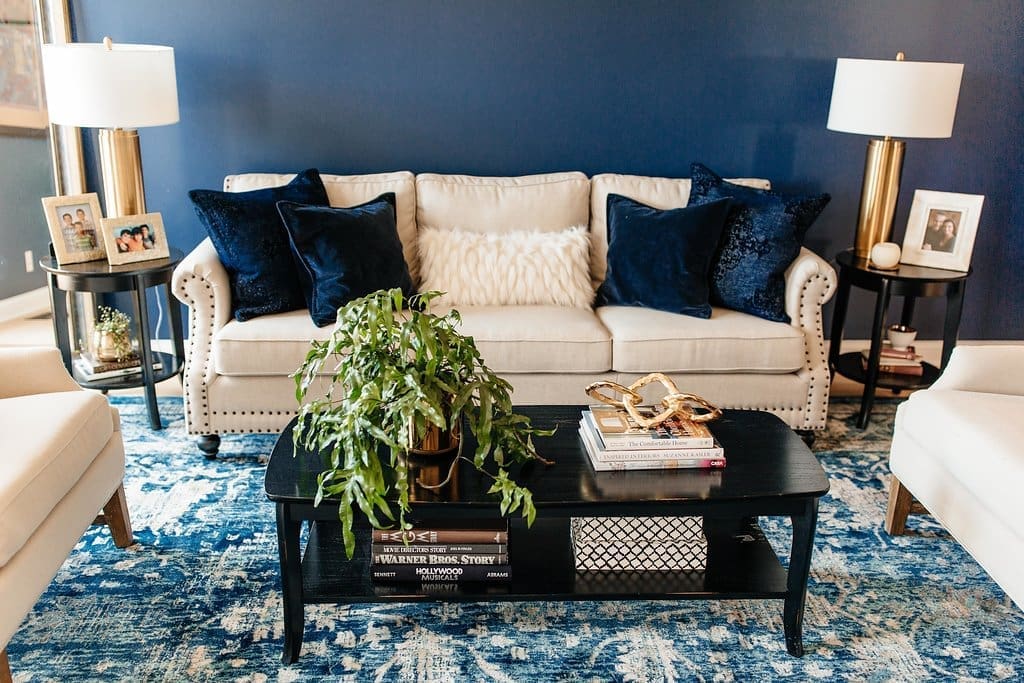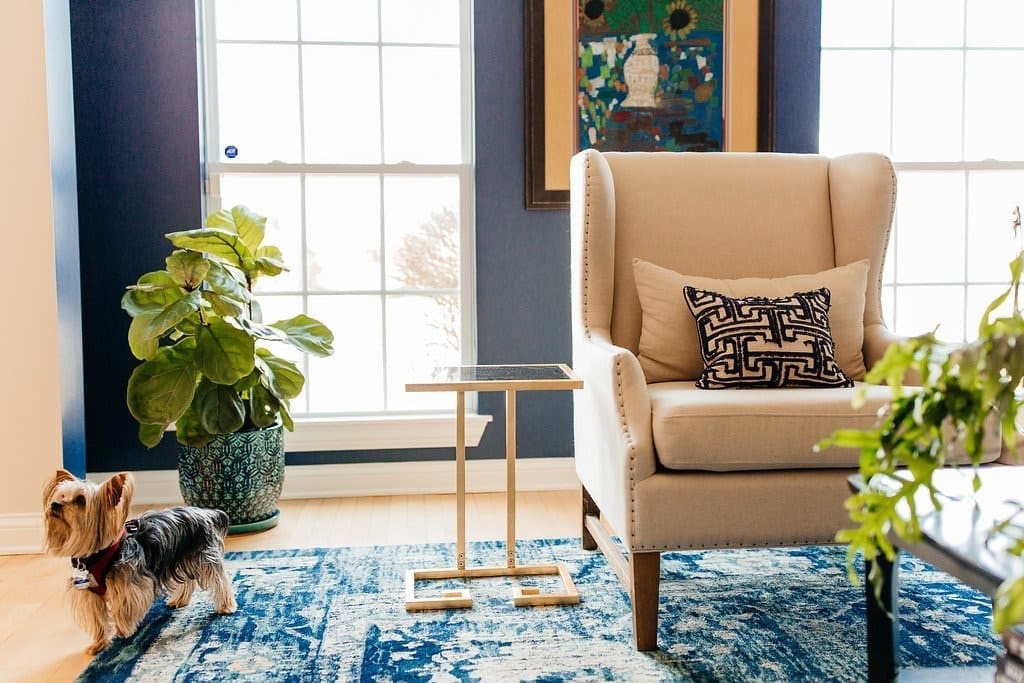 Our Color Palette:
Simple White: (SW 7021) for all walls, in all rooms except the living room and bathrooms.
Indigo Batik: (SW 7602) for accent walls and details.
Pure White: (SW 7005) for all trims, doors, baseboards, and molding.
Black Magic: (SW 6991) for the front door and shutters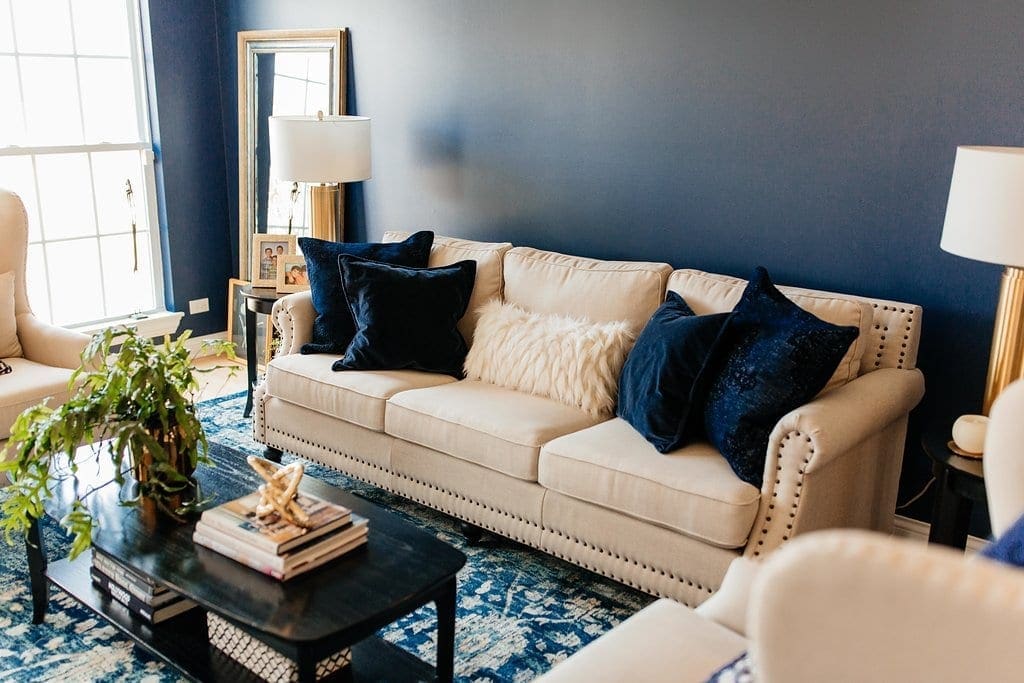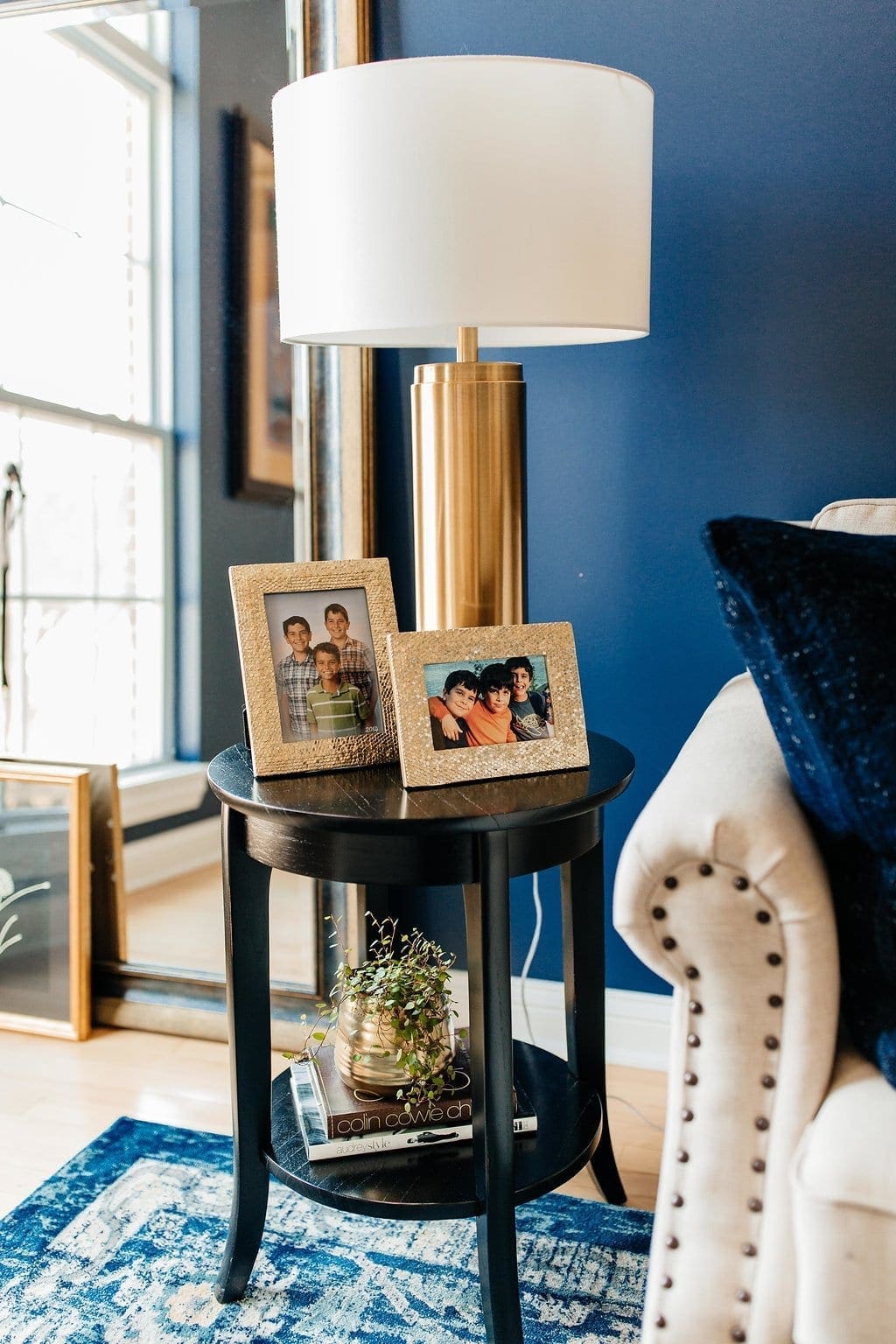 The Dining Room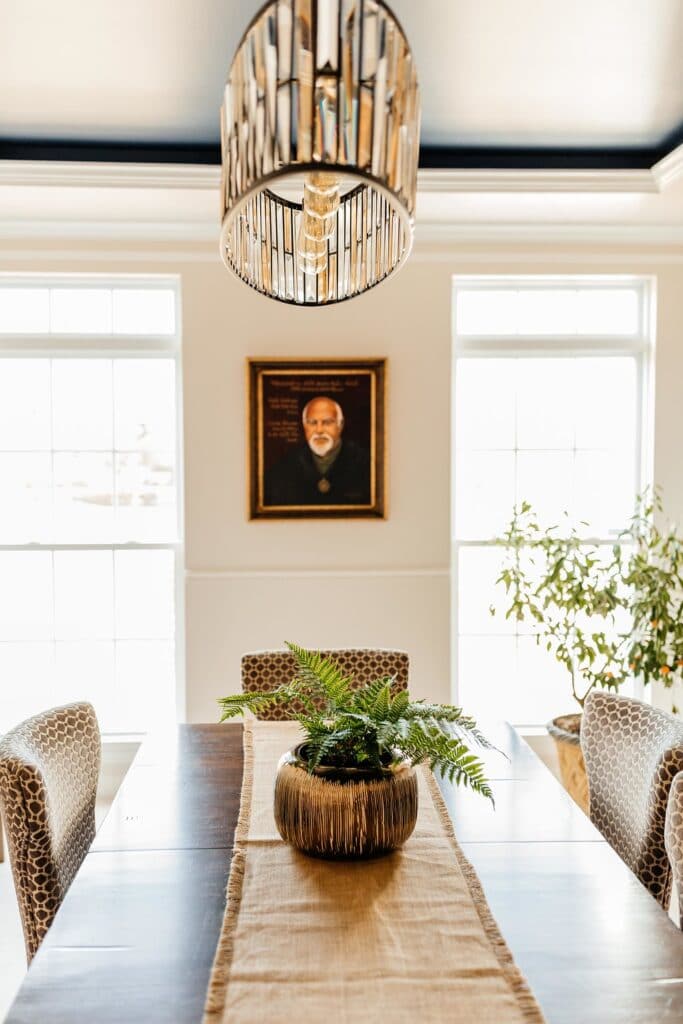 This is the first view you'll have of the dining room when walking into the house. The French doors you see in the back are my office doors. It used to be a sunroom but since we don't need one more sitting area in the house, I claimed it for my home office.
Addie and I have always shared offices and it's very nice to have one for each of us now.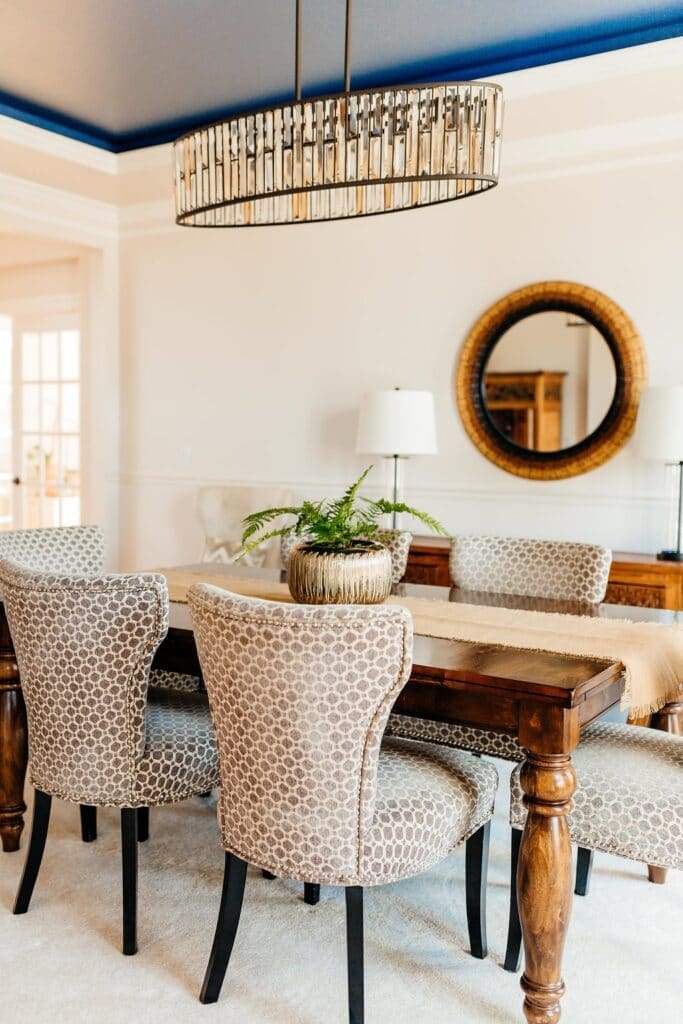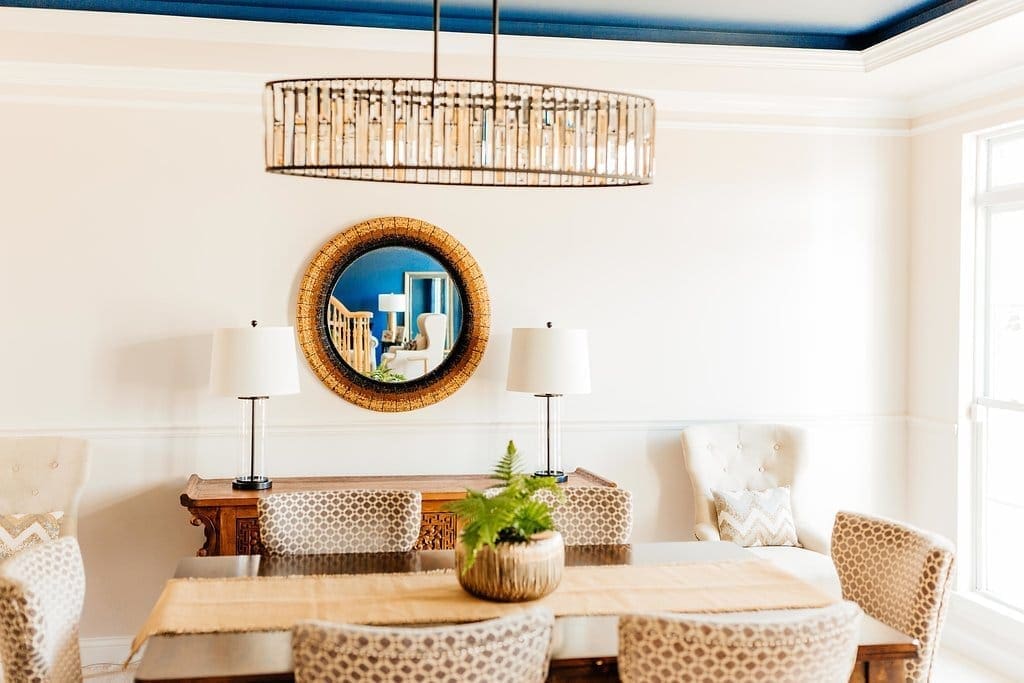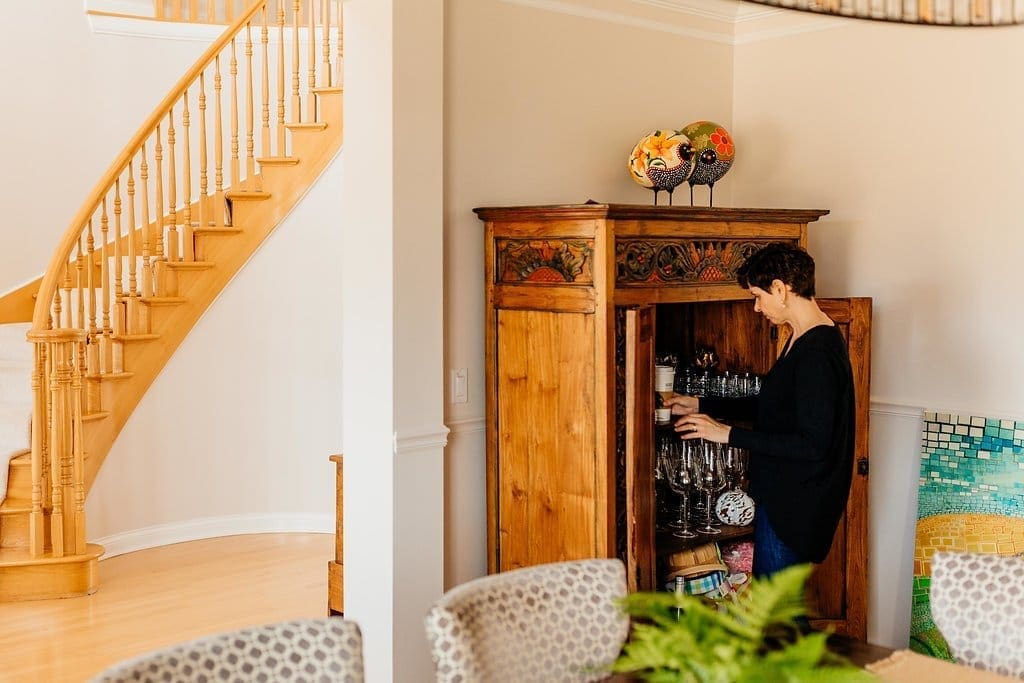 The Family Room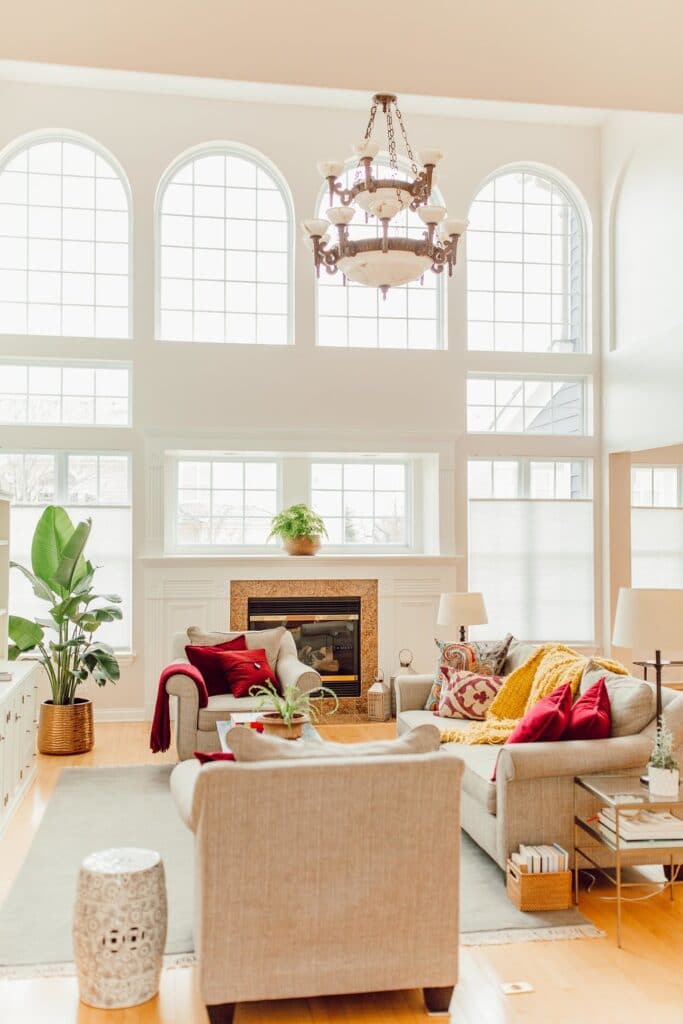 These windows….
I was the only one to say no to this house. It's a large home and I knew it would require time, energy, and money to keep it clean to my standards. But these windows and all the light that comes through them all day long convinced me to move here.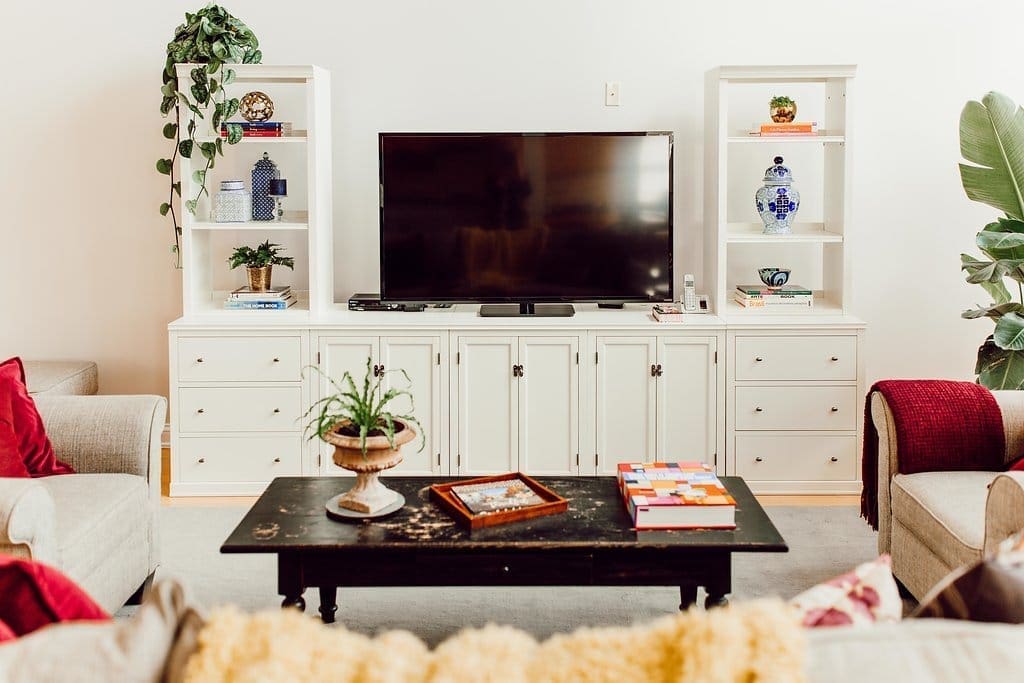 The house we lived in for the first 8 months here in Glenview was very dark and I had a terrible first winter there.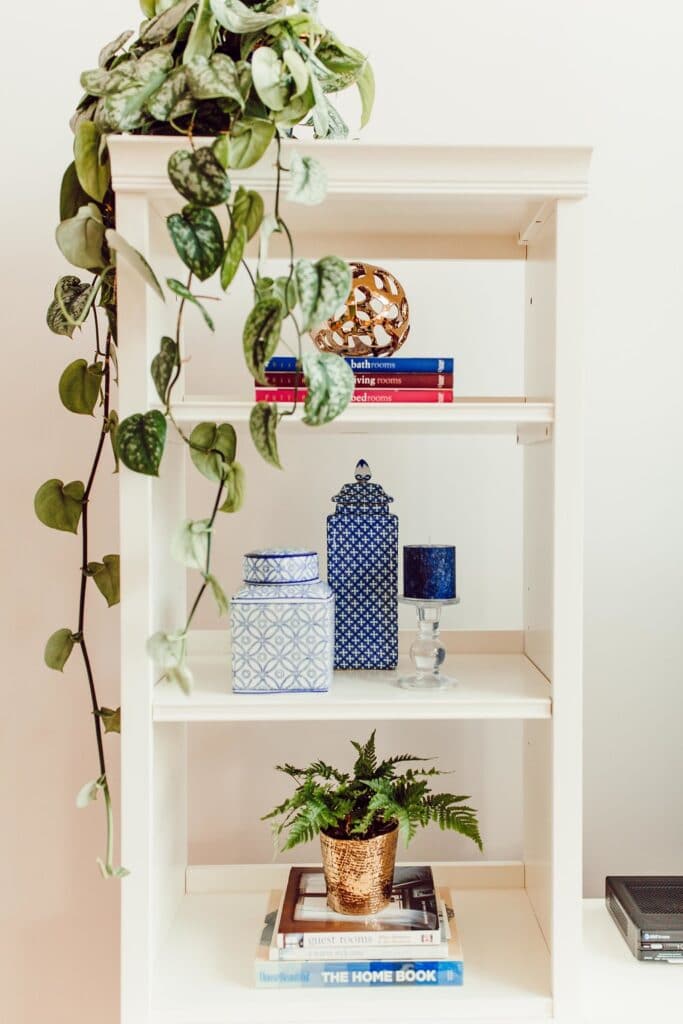 The Backpack Landing Spot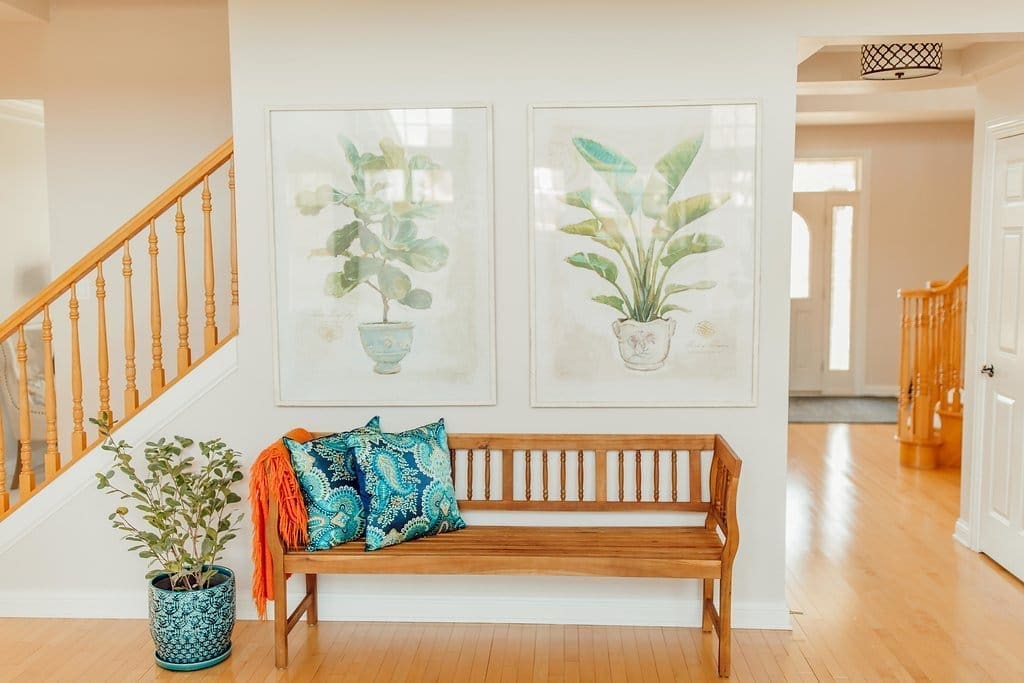 Until we remodeled our laundry/mudroom this is where the boys were landing their backpacks after school. It worked great except that I prefer not to see all that mess. 😉