This post may contain affiliate links for your convenience. If you click on the link and purchase the item, A Personal Organizer, LLC. may receive a small commission at no extra cost to you. 
Now that you have taken the first, essential steps to growing your email list, you'll want to keep them coming back for more and continue to gain new subscribers with some awesome free content.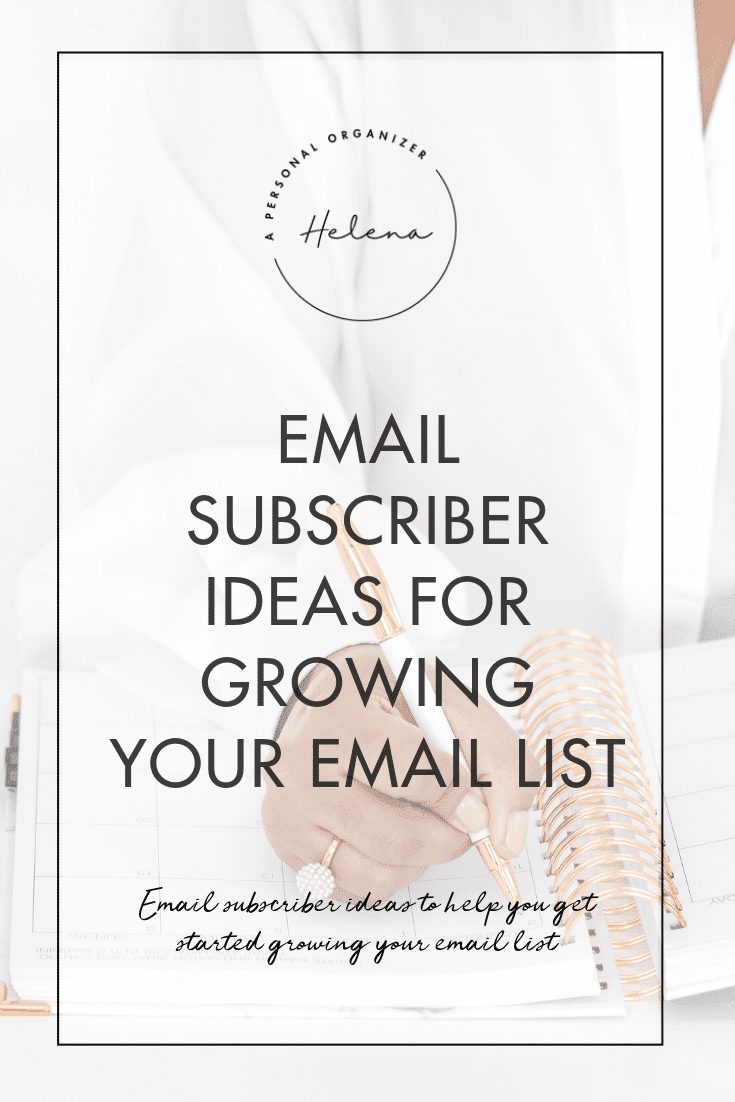 And, one of the best ways to get new subscribers for your growing email list is to create and offer valuable materials to provide in exchange for the right to get into their inbox.
By offering your readers or potential subscribers valuable information for free, you will be establishing trust and authority in your niche so when the time comes to sell a product or service, your subscribers will be on board with what you are offering because they have already had a sampling f the high-quality things you have to offer.
So let's get started today by first looking at five different kinds of freebies that you can create for your subscribers:
Checklists
Planners
Quick-guides
Short video tutorials
Free email training series
Now let's look at what types of free content might be best suited for your business or brand.
1. Product-based business freebies
If you offer a product or products through your business, certain types of content are best suited to your brand and will be most useful for your customers. The best free content you can offer your customers as a products-based business are:
Quick- guides – Quick -guides can be used to talk about how you would use your product to solve different types of problems that your subscribers might have.
Short video tutorials – Again, you can offer your customers free video tutorials to show your product in action. If customers like what they see, they will be excited to buy from you.
How –to's – Downloadable how-to's in the form of a checklist on how to solve a specific problem or achieve a goal that features your product as one of the essential steps that save time, energy, and or money along the way is an excellent piece of free content to offer.
2. Service-Based Business Freebies
If you own a service-based business, you will want to focus on giving your potential customers free snippets that offer them "quick wins" in the niche that you are working.
Checklists and planners – Say, for example, you run an organizing business, like me. You may be offering your organizing service or be offering a planner or downloadable home management binder for sale. You could provide a single room or routine organizing checklist as a freebie so your readers can see the value and expertise you offer.
Free email training series – you can also offer a meatier freebie in the form of a free e-course designed to further give great value for free to your readers. The more you share freely of your knowledge, the more people will trust that you are confident you have much more to teach them in the services and products you are offering.
Of course, you can and should mix and match these kinds of freebies up as offers in your business, depending on what your subscribers respond to, whether you have a  product or service based.

Finally, you will want to make a plan for creating and implementing the sharing of this free content.
Once you have decided what kind of free content you want to create, you will want to approach it in a three-step process similar to this.
1. Plan and Design With The End Result In Mind
When you are planning and designing your free content, make sure you start with the end goal in mind. Think about where you would like this free content to lead your subscribers. What are they interested in most that is related to a product you are charging for?
This way, when you ask them to purchase a product or service from you will know it is at least it is close to something they would need and want because they accepted a free offer that was very similar.
2. Share and Promote
Once your freebie is designed, you will want to share and promote it. You can add your freebie as a header email grab for people to leave their email in exchange for free download or link.
Place this above the fold on your website for the most significant impact.
You can also send out your freebie to your current email list. You will also want to promote your freebie offer on social media.
3. Follow Up
In the first two posts where we talked about email lists for your business, we wrote a lot about consistency and its popping up again here. Once people have given you their email in exchange for free content, you need to do something with those emails.
This is a simple way to use the new emails you have to convert subscribers to customers. Create a segmented list in your email marketing service like convert kit. (affiliate link)
Send out an email asking people how they like d the free content and did they have any questions. Then offer them your product or service that you are selling that is related to the free offer they accepted.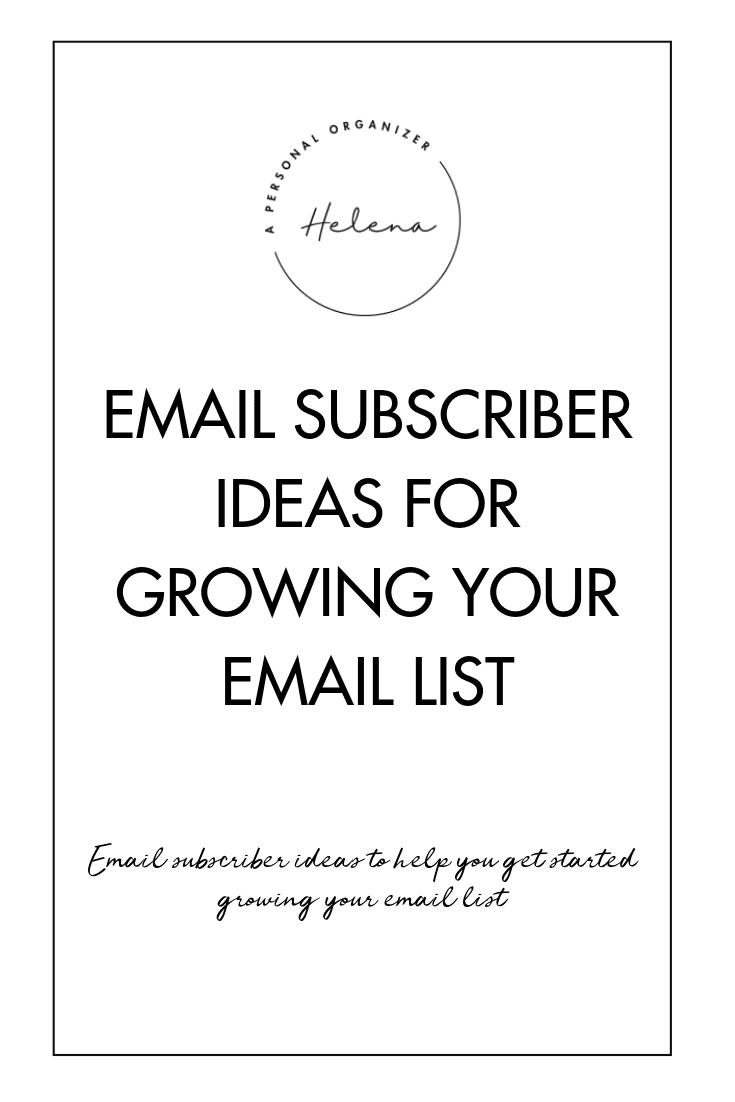 4. Conclusion
Providing free content in the form of ebooks, checklists, planners, video training, and more is a great way to build trust and confidence between you and your current and potential subscribers.
When people buy products or services, they buy from people they know, like, and trust.
By sharing content that is both valuable and free, you will be well on your way to achieving all three.