Fridge Organizing Tips From the Pros
I have shared fridge organizing tips previously and I have always focused on optimal use of space as well as on organizing tools and routines you can use in this space.
So, when Westye -the name behind the amazing Sub-Zero refrigerators- contacted me asking to share their pro tips on how to safely store your food and at the same time organize your fridge, it was a no-brainer.
This is the type of advice we all need and I love to share it with you!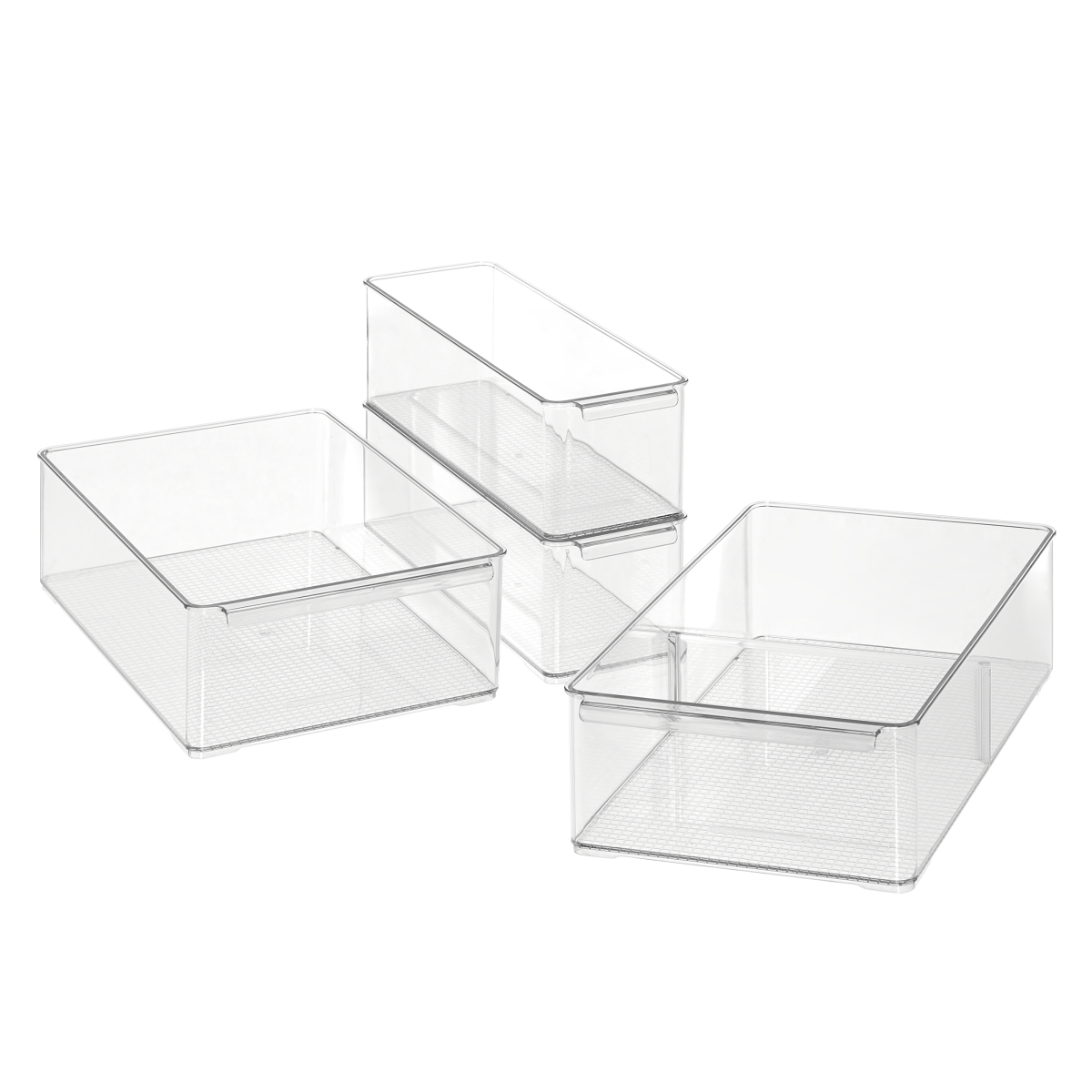 Juliette Raine is the Marketing Manager at Westye and she shares her fridge organizing tips and wisdom with us here:
HA: Juliette, why should we worry about food placement in the refrigerator?
Foodborne diseases, such as Salmonella, E. coli, and even the Norovirus, have been rising in frequency since the year 2000. This is partly thanks of the food not being stored properly and going off quicker than expected. However, since the recession, people are taking more risks with food – eating it well past its use-by date in order to save money. However, with a few hygiene and organization tips for your fridge, illness and wastage can easily be avoided.
HA: And what are the best spots in the fridge for us to safely store each type of food?
Correct Placement
Place ready-to-eat and pre-prepared food on the top and middle shelves. This includes dairy, pre-cooked meats, leftovers and condiments.
Make sure raw meats and fish are wrapped properly or stored in an airtight container, and kept on the bottom shelf – this prevents raw food dripping or contaminating foods that might not be cooked before eating, and therefore exposing you to harmful bacteria.
Keep fruit and vegetables in the salad crispers as much as possible. In many fridges these zones are climate controlled and keep fruit and veg at the right humidity – this keeps items such as lettuces, cucumber and leafy veg fresher for longer
Don't keep dairy products such as milk in the door of the fridge – the temperature is more likely to fluctuate there and can cause items to go off quicker. Instead keep dairy on the shelf in the main compartment of the fridge, and use the door for other beverages and condiments instead, as these are high in preservatives so can withstand changes in temperature.
Use baskets to hold food – this makes it easy to group and identify foods. It also makes it easier to access food as the baskets are easily slid out of the fridge – preventing items getting forgotten about at the back of shelves. Label baskets to make it even clearer what's in each one – dairy, meats, fruits, veg etc.
HA: What are the most important hygiene and safety tips you could share with us?
Fridge Hygiene
Make sure that leftovers are cooled as quickly as you can (within 90 minutes if possible) and are refrigerated in an airtight container. This should help them last for a few days, or alternatively they can also be frozen for a later date.
Never put open metal cans in the fridge – always empty the contents into tupperware or a bowl and make sure it's covered. This is because the metal can oxidise in the fridge, putting the contents at risk of contamination from rust.
Make sure spills are cleaned up as soon as possible, to stop bacteria and mold developing. To make cleaning easy, cover shelves in sticky back plastic or use mats which can be easily removed and cleaned/replaced.
Expiration dates – allocate a section of your fridge or use a different colored basket to put items in which will expire in the next week or so, so that you don't mistakenly eat anything past its best.
Keep your fridge at the right temperature (below 5° C) and minimise door open time to help keep food fresh, as well as save on energy bills.
Good fridge organization and hygiene are particularly relevant around annual celebrations and seasonal changes. For example, when lots of food is bought to feed the family for Christmas, or the change in temperature from spring to summer make it important to make sure food hasn't spoiled. These tips should make sure that your fridge is always in tip-top condition.
What is your favorite tip? Mine is using a basket to corral items that will expire in a week or less. Very easy and practical.
I hope these fridge organizing tips shared by Westye will help you keep your fridge in great shape.
Check below for more kitchen and fridge organizing tips and ideas!


Author:
Juliette Raine is Marketing Manager at Westye – the European home of Sub-Zero & Wolf; To find out more about Sub-Zero's range of professional kitchen equipment and wine preservation visit www.subzero-wolf.co.uk