How Do I Get My Family To Use Our Family Calendar?
One of the best ways to make your life as a parent easier is to use a shared family calendar.
Family life can be super busy and chaotic. You will likely have to take your children to different activities simultaneously and help them complete homework, all while trying to serve dinner and finish the daily household chores.
It is exhausting for any parent.
Using a family calendar will help your family stay organized and keep on top of your day-to-day life without accidentally neglecting one of your responsibilities.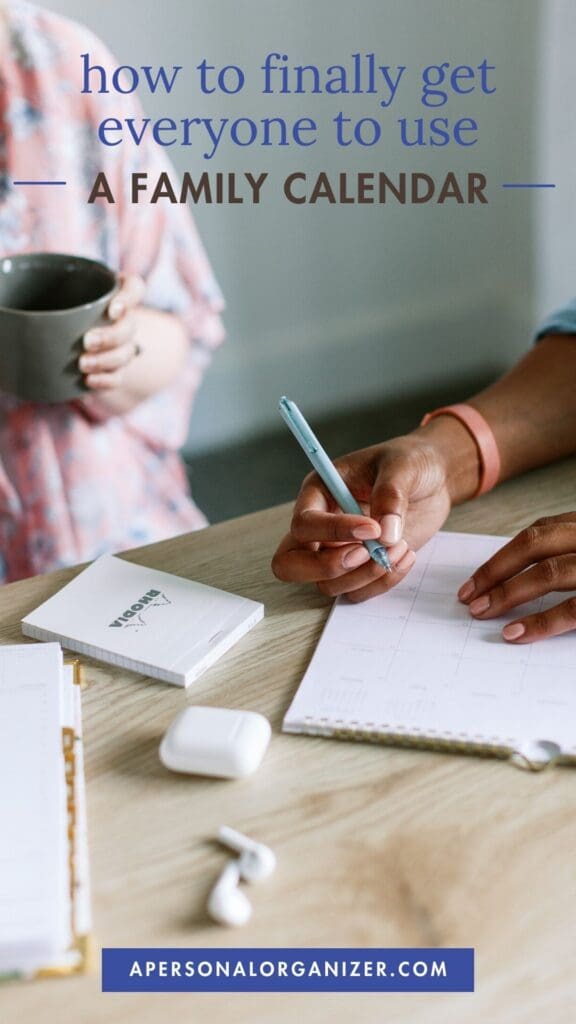 Why Is It Important For Your Family Share Responsibilities At Home
When every member of the family isn't contributing to the household, all the tasks and chores tend to fall on one person. In most homes, the household responsibilities fall on the mother.
Still, it is essential to note that every family has a slightly different situation. The person who ends up doing most of the work is typically overwhelmed, resentful, and unable to pursue their personal or professional aspirations. Excess work can lead to poor mental and physical health and tension between family members.
Unfortunately, the typical family joke "if no one in your family is participating, you're the only one living without a maid" is entirely accurate. So, don't let yourself get sucked into completing all of the household responsibilities on your own. Instead, take the role of a family manager, create to-do lists, have everyone in the family step up and take charge of certain aspects of family life.
The good news is, not only will it be better for you, but your family will also learn essential skills such as responsibility, fairness, respect, and essential life skills that are being lost from one generation to another. In addition, your children will also gain self-confidence when they complete tasks they set out to accomplish.
The best way to get your busy family on the same page is to agree to use a family calendar. This can be using a free app like a shared google family calendar that will combine calendars on different devices, allow you to color code events, or an old fashion large wall calendar in a central location of your home. Other great options are the Cozi family organizer or a dry erase calendar.
This central station is ideal for organizing everything related to your family: doctor appointments, sporting events, meal planning, grocery shopping day and list of things, family activities, and other important dates.
Of course, not only work and school needs to go in your busy family calendar! You can use it to plan a date night and a fun family vacation.
How To Get Your Family To Use The Family Calendar
1. Look At The Schedule And Divide The Driving
Driving your kids to school, art classes, sports, and any other after-school activities that they are interested in can be a challenge, especially if you have more than one child. There are often conflicting schedules, and sometimes there isn't enough time in the day to take everyone to their extracurricular activities.
You can efficiently deal with driving schedules by writing down where your children need to be and at what times. Then, after all of the activities and work schedules are filled out in the family calendar, you and your spouse can decide who will drive the children and when.
For example, if one spouse works in the day and cannot drive the children to after-school activities, they should drop the children off at school before work in the mornings.
There are many different ways to organize driving, you can even have one person drop the kids off, and the other person picks them up. However you split the driving, it is crucial to make sure both partners are happy with the arrangement.
Your children can also get involved in the driving schedule by having them check the schedule before adding play dates or birthday parties they want to attend outside of school and extracurriculars.
Since work calendars and family affairs can change rather quickly, this is one thing I recommend checking on a daily basis, especially for big families.
2. Give Your Children Household Chores 
Household chores such as washing the dishes, mopping the floors, vacuuming, and cooking dinner can be exhausting if only one person does them. Tasks tend to seem endless since your house will naturally get dirty and messy just from use.
You can ensure your home doesn't get too dirty by having your other family members clean up as they go through the day.
To keep the process more organized, you can use a calendar for the entire family. Your calendar will make it easy to assign chores to each family member.
It will also be better for everyone to understand what chore they are in charge of since the information will be easily laid out.
Giving your children assignments will make your life easier and teach them valuable life skills, relieving your busy schedule.
3. Have Your Children Record School Assignments Due Dates
Your children can also get involved in household responsibilities by keeping track of their homework and assignments. Children should understand that their grades are their responsibility, and they need to keep track of their school work.
You can help them make it easier by updating your shared family calendar with their school assignments on a weekly basis. This will allow them, especially the older children, to keep track of tests, finals, and when each assignment is due.
Keeping track of school work and activities on the family calendar is especially useful for large families with busy work schedules and many family events. By seeing these on the family calendar, your children can plan for the best time to study, building good study habits and time management skills.
The family calendar will also help them maintain better grades since their homework will be completed on time.
4. Attending School-Related activities 
The easiest way to be involved in your children's life is to make sure you attend their school-related events.
Schools always hold plenty of activities for children, such as field trips, open houses where your child's work will be showcased, and family picnics. Even though you may feel like you are too busy to go to these school events, your children will appreciate your presence.
Children need to feel supported at school and proud to show you everything they have learned and accomplished.
Using a shared calendar is one of the easiest ways to make time for school-related activities and to make sure you won't forget about the activity. That way, you won't accidentally schedule something else during that time.
If you and your partner cannot both attend the event, you can also use the family calendar to help determine who should attend.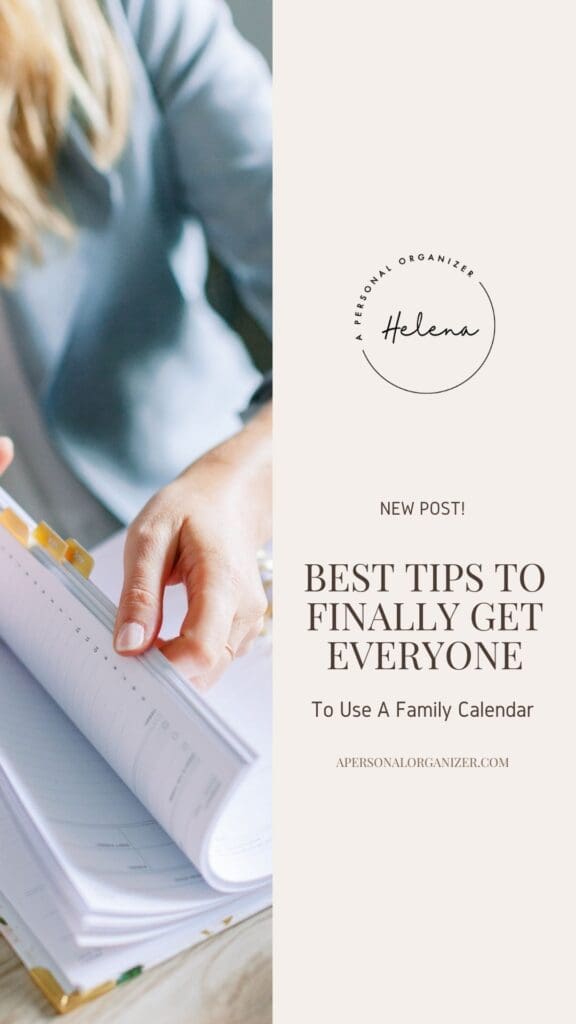 5. Meal Plan As A family
Cooking for your family can be difficult if your family members are picky.
The best way to save yourself time and the trouble of cooking different meals for different people is by creating a meal plan for the week on a family calendar. It will also help you organize your grocery lists and shopping so that you can get everything you need at once.
You will also have much less food waste by planning your groceries since you can make sure every meal will use up the ingredients.
Your family will also be excited about the meals because they will be planning what to eat with you. You can also write down whether you want to cook the meals together or take turns cooking on different days.