Designing Your Home Office To Work From Home
Are you looking for design ideas and inspiration for your home office? Then you're in the right place to get your home office organized and decorated in a way that makes working from home a pleasant experience.
Once you have taken the plunge and decided to work from home, there are some essential things you should consider how you want your working space to feel and look.
Too many people think that working from home means that they can effectively handle phone calls from the kitchen table, or work well into the night cuddled up in front of the television. And while you may be able to get away with this type of working style once in awhile, you will need to design a home office space that is effective and efficient.
A well-designed home office will allow you to be more organized, more productive and more professional.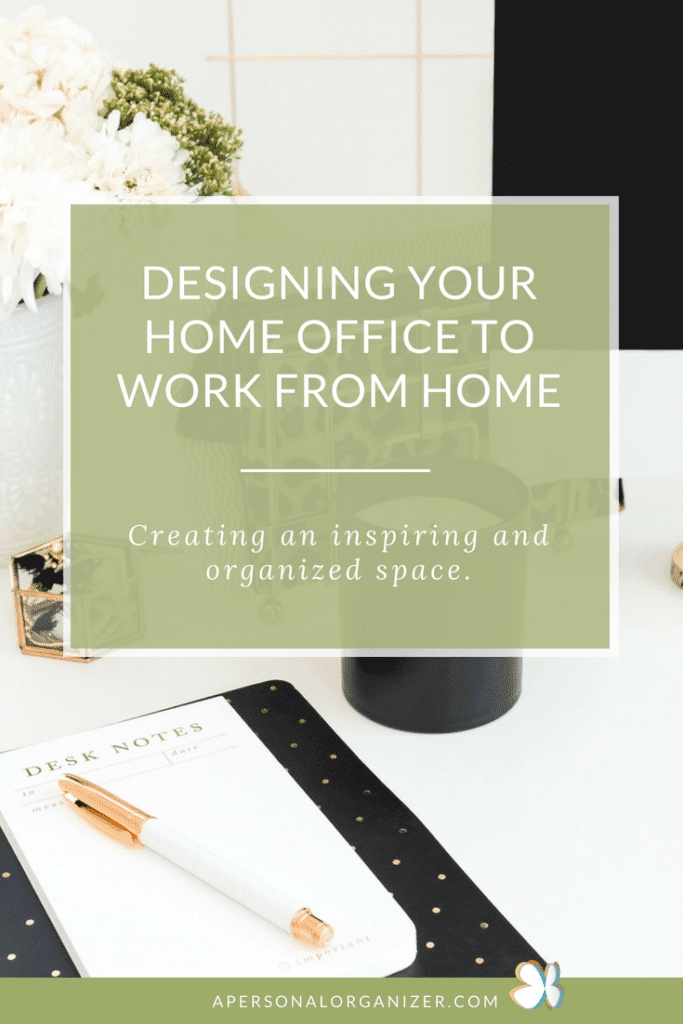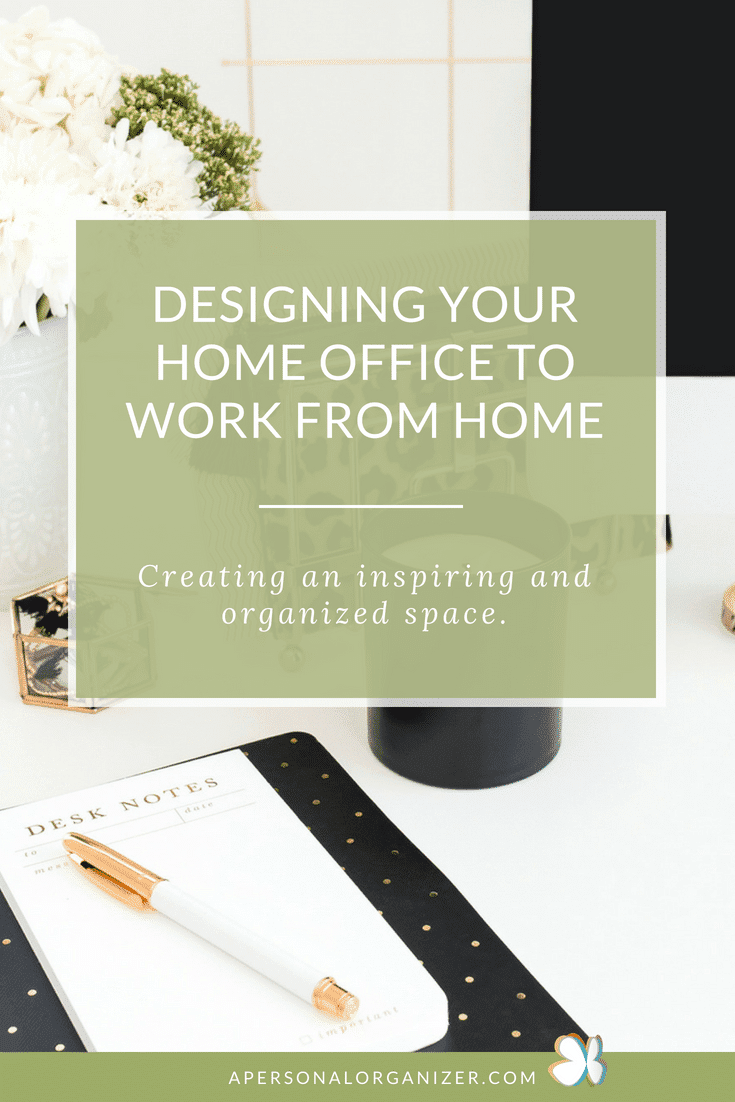 There are a few things that you will need to consider when you are designing your space.
Do you entertain clients in your office?
If so, think how you can have them come into your office without having to show them your kitchen sink or the clutter you left on your family room last night.
But, honestly, even if you don't host clients in your home office, I encourage you to consider the benefits of having a separate space for your workspace.
You will feel more professional if you have a designated room or space for your office rather than a corner of the living room. This will also allow you to tune out distractions such as the children, or the television. When you are working, close the door and focus on work and when you finish, you can officially call it a day by turning everything off and closing the door until the next day.
In fact, having this small ritual at night has been helping me to enjoy my evenings much more.
Some things that you will need to consider are furniture, organization, lighting, and ventilation.
Home Office Furniture
You will need to equip your office to suit your needs, and for most people, this means that you will need the standard desk.
Your desk does not need to be fancy; in fact, as long as it suits your needs, you can get away with a straightforward table.
When I started my small business, back in 2010, I went to Ikea and bought a white tabletop and the legs, brought it home and assembled it. I am pretty sure it didn't cost me more than 30 bucks, but I was so excited to have a desk to call my own.
If you like moving and standing while doing other things, consider a standup desk, like Varidesk or similar.
I have not yet tried it, but I am pretty sure my husband, for example, would love something like it.
Home Office Desk Chairs
I'll tell you this. You may skimp when buying your desk but do not save money on a quality desk with excellent back and arm support. You will spend hours upon hours on it, and you will feel the negative difference in your productivity immediately if you stick to a kitchen chair or something like it.
For the ladies: I know there are lovely upholstered desk chairs for sale on sites like Ballards Design, Pottery Barn or Wayfair, but I would invest in a professional chair if you're going to be working from home for more than 4 hours a day.
[click_to_tweet tweet="Tips to create your home office! Pick your chair wisely: You want to feel like the CEO of a successful company when sitting at your desk. " quote="Pick your chair wisely. You want to feel like the CEO of a successful company when sitting at your desk."]
Home Office Storage
Storage is crucial for a home office. Do not underestimate the power of a quality file cabinet and a good organizing system. If you have a lot of books, a shelving system will go along way.
If at this time you don't want to or can't invest in storage, organize your new home-office with shelving units until you decide to invest in something more permanent. You can use containers to group like items together while keeping everything with a clean, neat look.
I like everything stored and put away and don't want to see every. single. item. I own out in the open. Clutter-free surfaces are a must for my sanity and bins and containers can be your best friends for that.
Home Office Lighting
High-quality lighting is also essential in your home office.
Observe which room in your home has better daylight and consider if you can make that space your new home-office.
When we moved to our new home, I claimed the sunroom as my office.
Don't feel guilty if you have to move someone to another room. Remember that you will spend hours upon hours there, and if you're in the Northern States, the lack of light during winter can be gruelling on your mood and productivity.
Most residences don't have overhead lighting, and desk lamps just don't put out enough quality light that we need for an office. To get started, buy a floor lamp to function as a flood light and then in the future, you can hire an electrician to install the appropriate lighting.
In our new home, I have a light fixture that gives me tons of light even on the darkest winter days, and I love it.
Home Office Ventilation
Ventilation is also essential, as you want to work in a comfortable environment.
If your space gets hot in the summer months, invest in a portable air conditioning or if you have central air and you still feel the room gets too warm -like mine!- invest in a small fan to place near or under your desk.
Home Office Decor
Last but not least, do not forget to make your home office inviting when you to come to work.
Put up a few pieces of artwork or some prints, bring in some house plants or fresh flowers and create an environment that is not only functional but enjoyable to be in as well.
After all, you're going to be spending 8 – 10 hours per day in there.