Simple Steps For A Perfect Morning
Starting your day the right way will ensure that you'll feel calmer, happier, and more productive from the get-go. It'll also make sure that you don't waste any time searching for missing or lost items. Remember that habits don't happen overnight.
They take at least 21 days to become ingrained into your regular routine, so the sooner you start, the quicker you'll become a well-organized morning person.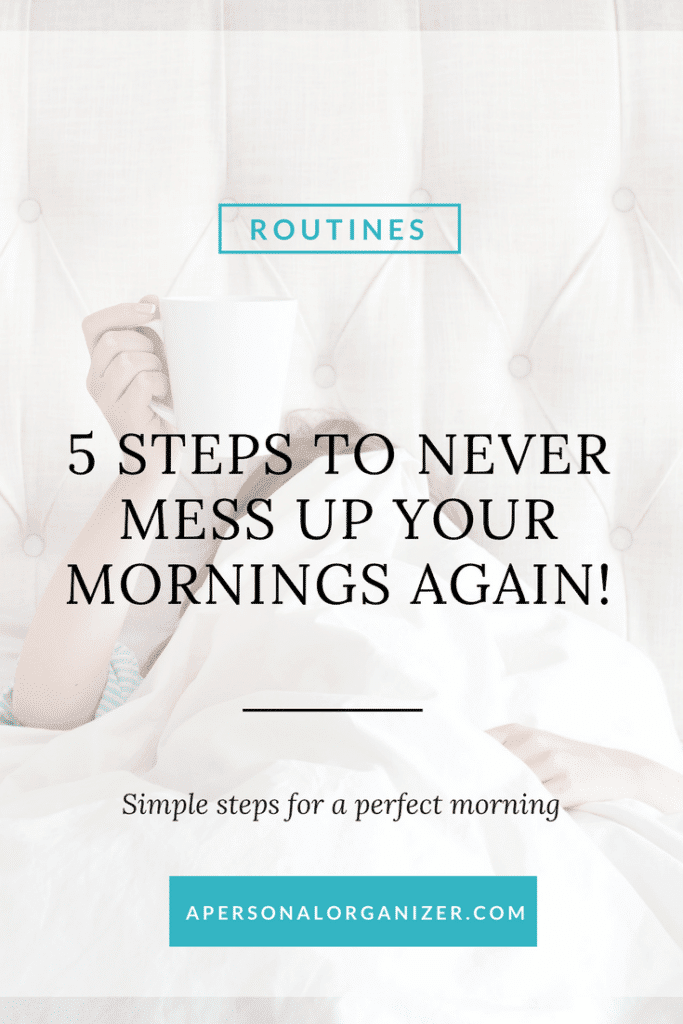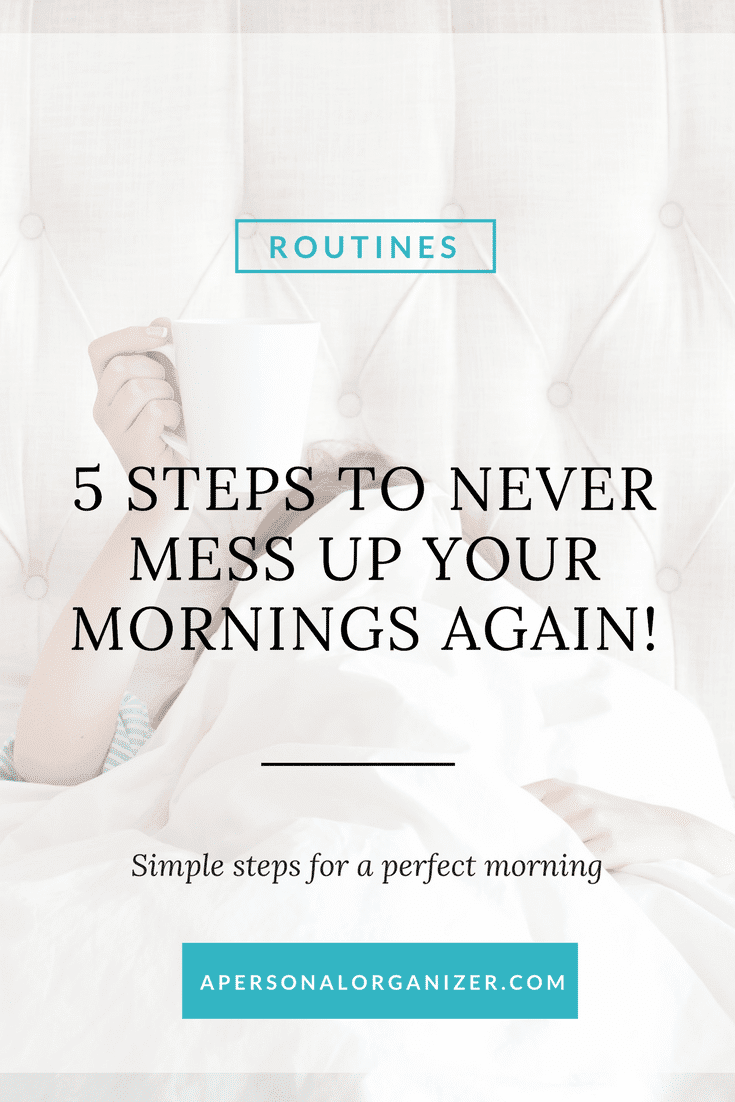 Tidy Up the Night Before
We've all been there when we've felt too tired to load the dishwasher, clear the counters or vacuum the family room. Spending a little time every evening tidying and cleaning away the dirt, clutter, and debris from the day will save you time and angst in the long run.
Make it a fun routine by involving all the family. Set a timer for 15 minutes and zip through those chores. Of course, if you're on your own it may take slightly longer.
Prepare Lunches in Advance
Food preparation takes time and isn't fun when you're in a rush to get to school or work. Spending time preparing lunches for all the family the night before ensures everyone gets a nutritious lunch and saves you time and money.
Plan so that you know what everyone is having each day of the week. Establishing this habit will ensure you only buy and prepare what you need avoiding those last-minute panics and reducing stress.
Get Clothes Ready the Night Before
How much time have you wasted trying to choose what to wear in the morning? Too much probably, and it gets worse if you have kids. Instead, get everyone's clothes ready the night before. Ensure the entire outfit is on a hanger and that underwear, shoes, and accessories are with it.
An even better habit is to organize the entire week's wardrobe on a Sunday with everything hung in day order in your wardrobe, ready to be picked on the respective day.
Write a To Do List
Write down all the chores and calls you need to do the following day. If they involve dropping off items at the dry cleaner, bag them and put them by the front door. If you need to post letters or packages, then bag them and put them by the door. Your list will make sure you know what you need to do, and by having any items ready, you won't leave the house without them!
Bag It
Spend time putting everything you'll need for a day in your handbag or work bag the night before. You won't need your iPad or laptop overnight, so putting it in your bag or case before you go to bed will make sure you don't forget it. Place any work documents, school or library books into bags, so they're not forgotten or mislaid!
If your children have PE class, football, or another school or after-school activity, then get the necessary kit ready in their bags before you head to bed. Put their backpacks by the door they use to exit the house in the morning.
Starting your day feeling positive and organized does significantly impact the way the rest of your day pans out. It's hard to recover from a chaotic start even more if you have important meetings or deadlines at work and your mind is spinning from the stresses caused by disorganization.
By developing the routines above, you can be sure that you and your household will always start your day the right way.
Check the mini-challenge and Makeover Your Mornings!
Day 1 – Click Here
Day 2 – Click Here
Day 3 – Click Here
Day 4 – Click Here
Day 5 – Click Here
Day 6 – Click Here