Closet Organizing Tips – The Closet Capsule Concept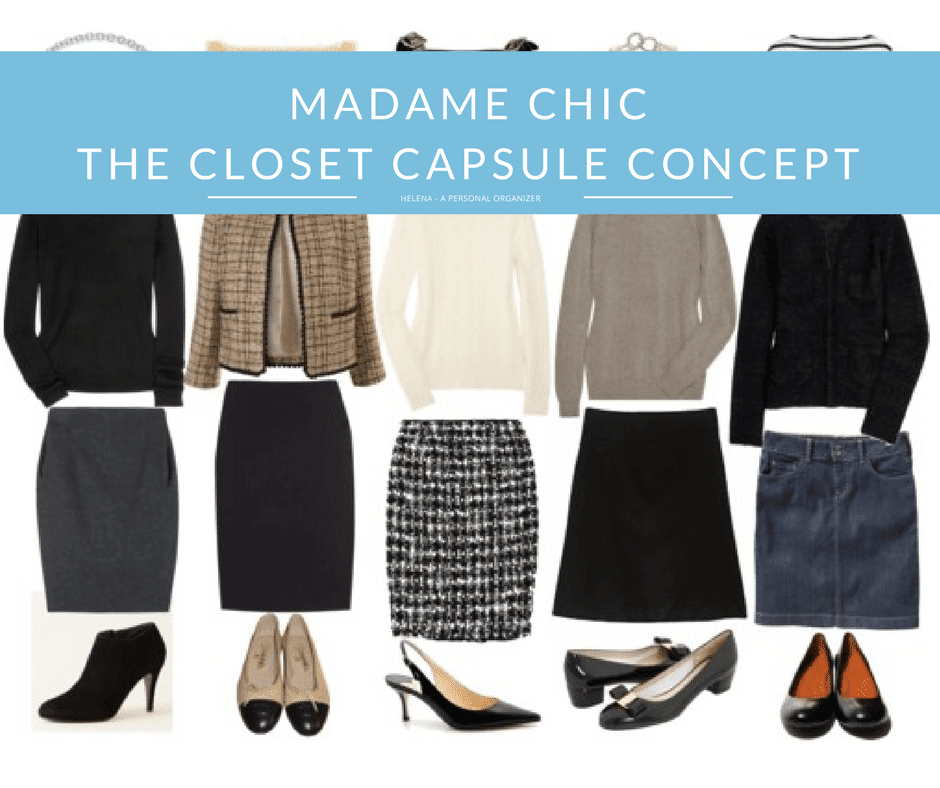 Here is a closet organizing dilemma we women go through more often than we care to admit: as you start your day and head to your closet, your brain starts spinning and think "what in heavens will I wear today". If anyone could read your mind, would assume you have no clothes whatsoever in your wardrobe. But that, you and I know, it's not the case.
We have plenty of clothes, tons of it actually.
Since I moved out of Brazil and became a Navy wife, mother of multiples, throttling around the world with my family, my clothing choices changed radically, moving from classy suits to comfy and dryer resistant pieces I wear over and over again. However, since that was well 14 years ago, and as both my life and my mindset changed – the first to include a professional activity, and the second to understand the power of less- I find myself reviewing my closet and how I can simplify my life and my choices.
Enter the Closet Capsule concept, and the question: how didn't I think of something like this before?


Tweet this! "Closet capsules eliminate the "I have nothing to wear" syndrome. @Metrozing"]
Professional organizer Geralin Thomas wrote this very complete post on the Closet Capsule, giving us what we need for each "part" of our lives. After reading it I went on to review my closet (more on this to come), but also came across this sweet video of a past ex-pat and her experience living in Paris with Monsieur and Madame Chic. I'm sure you will like it!
Reviewing a closet and our personal style takes time, so for now stay with the questions raised in the video and delve into the possibilities in simplicity and style Geralin's post will open for you.

Closet Organizing Tips – The 10 Piece Wardrobe Idea
Closet Organizing Tips – Closet Capsules Ideas