Organizing and Making The Best Use of  Your Basement
Organizing small spaces is never easy. It requires even better planning and knowledge about organizing solutions available in the market so you can make the most of tiny corners, deep shelves, and crammed spaces.
Many decades ago, a small space in the basement was simply for the purpose of getting down there if the boiler needed repair. Today's family, however, needs all the space they can get for storage, especially if they have kids.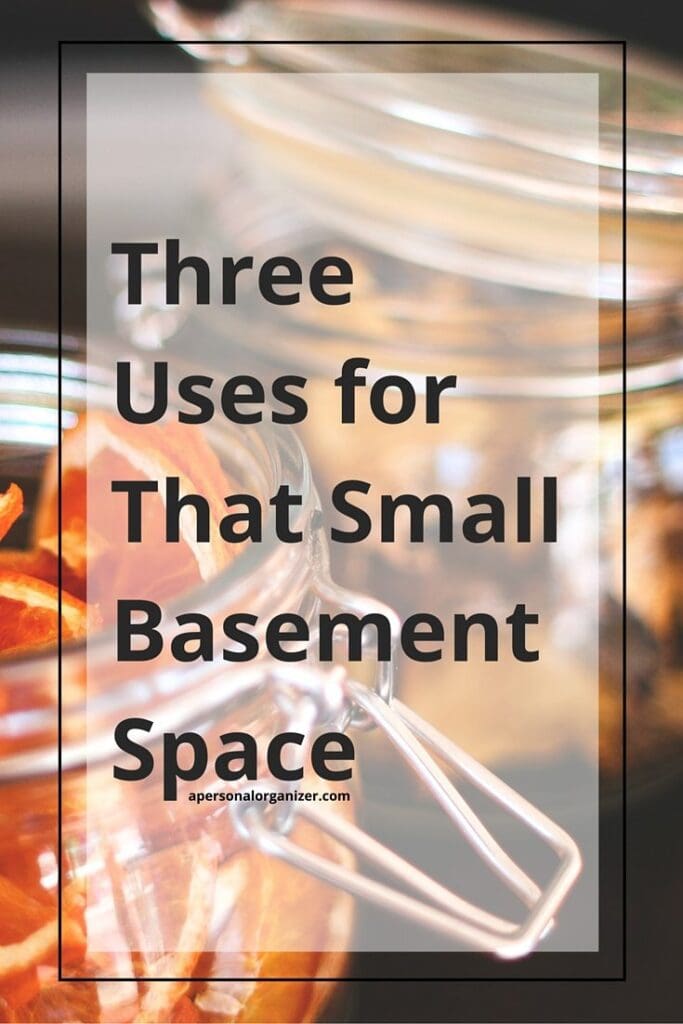 1. Organizing the Basement for Storing Canning and Bottling
Although canning and preserving may seem like lost arts, these are traditions that are making their way back home once again. Many families are looking to traditional canning and preserving to save money and, even more importantly, eat healthier.
After you have learned the art of canning and preserving, it is important to know how to store those preserves and canned goods and at what temperature. Once you have discerned what temperature is best for what foods, you can utilize your small basement space for this purpose.
Placing shelving on the wall above the crawl space is a great way to store and keep jarred goods. When you need something, you can simply walk down the stairs and pick some fresh strawberry preserves right off a shelf.
2. Organizing the Basement for Arts and Crafts
Sometimes we start projects and never finish them. Few of us are immune to this syndrome. Sometimes learning how to knit or crochet looks like a great idea and buying 10 yards of yarn looks like an even better idea.
If you are like most, you hate to throw it away and want to save it for a rainy day. If you are like most as well, you save scraps of felt, pieces of materials, and glitter glue is just waiting excitedly for your child's next school project.
Using your basement crawl space for a small tub of arts and crafts is a great way to keep it out of sight, but not out of mind.
3. Organizing the Basement for Wine Storage
If you cannot store wine in your cellar then what can you store! The cellar is perfect temperature-wise for certain types of wine. Keeping the bottles tucked away in a small corner of the basement is a great way to keep the wine chilled and easily accessible for surprise guests or even just for a special evening at home.
You can utilize shelving or built-ins or a small folding wine rack for this purpose, and a cellar is a great place for this.
While there are many ways of organizing a basement and many uses for a small basement space, being able to grab a tub of arts and crafts along with some yummy preserves and a good bottle of wine are three great ways to make a small space work for your best interest.