The New Home Management Binder & Calendar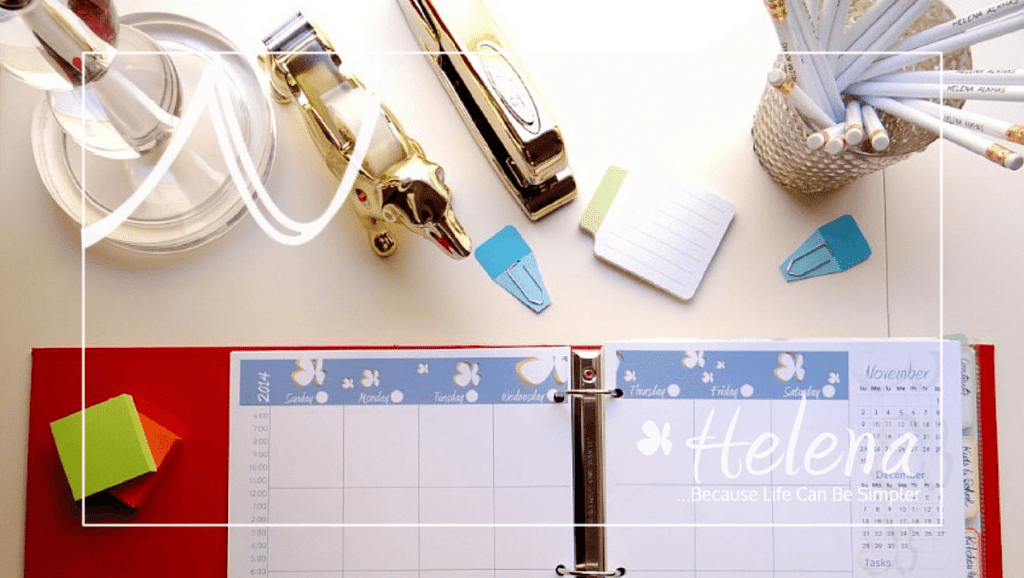 The new Home Management Binder is here and now is a great time to get yourself organized for the new year.
I've created a downloadable and fully editable Home Management Binder for busy moms who have a lot to juggle and I wanted to give you a simple and organized way to keep all the information you need to manage your home with ease.
The 2015 Calendar has yearly, monthly and weekly views, with plenty of space for you to enter tasks, appointments, and events for everyone in the family.
It also includes extra space for your daily notes like your menu, reminders, information on calls that need to be made, as well as an area for tasks, aka your to-do list of the day.
The monthly and weekly pages are color-coordinated by month so you can easily see all that it's coming ahead for you and your family when using your home management binder.
The monthly pages are pre-dated and the weekly pages have spaces for you to fill in the dates and to use the calendar for years to come! you may also want to download this monthly family to-do calendar for your binder. If you would like access to all of the printables instantly, subscribe to the vault right here.
Each month brings a set of pages that build the planner. Place the monthly view pages followed by the weekly view ones to have a complete calendar.
Using binder dividers, create the sections for each area of the Binder Set, listed below.
If you build your binder with the Home Management Binder set, you'll have a complete tool to help you manage your home.
WHAT YOU'LL RECEIVE:
1. Over 30 beautiful, well planned EDITABLE forms for all your contacts, family & home management needs.
What you'll receive?
All the specialty sets including:
Contacts Forms
Special Dates
Menu & Grocery Planner
Kitchen (pantry, freezer, fridge etc.) Inventory
Shopping List
Favorite take-out places
Daily Home Keeping Checklist
Weekly Home Keeping Checklist
Monthly Home Keeping Checklist
School, Sports & Extra-curriculum Activities
School Information Central
Sports & After-School Activities
School Lunch Menu Mix&Match
Sitter & Nanny Information
Sitter & Nanny Contacts
Playgroups & Playdates Contacts
School Break & Vacation Camps
Back-to-School Supplies Shopping List
Back-to-School Clothing Shopping List
College – 3 forms
Nannies, Sitters & Caregivers
Travel
Medical & Dental
2. Colorful, happy covers for each section of your binder that will brighten up your day!
How to Set Up Your Home Management Binder & Calendar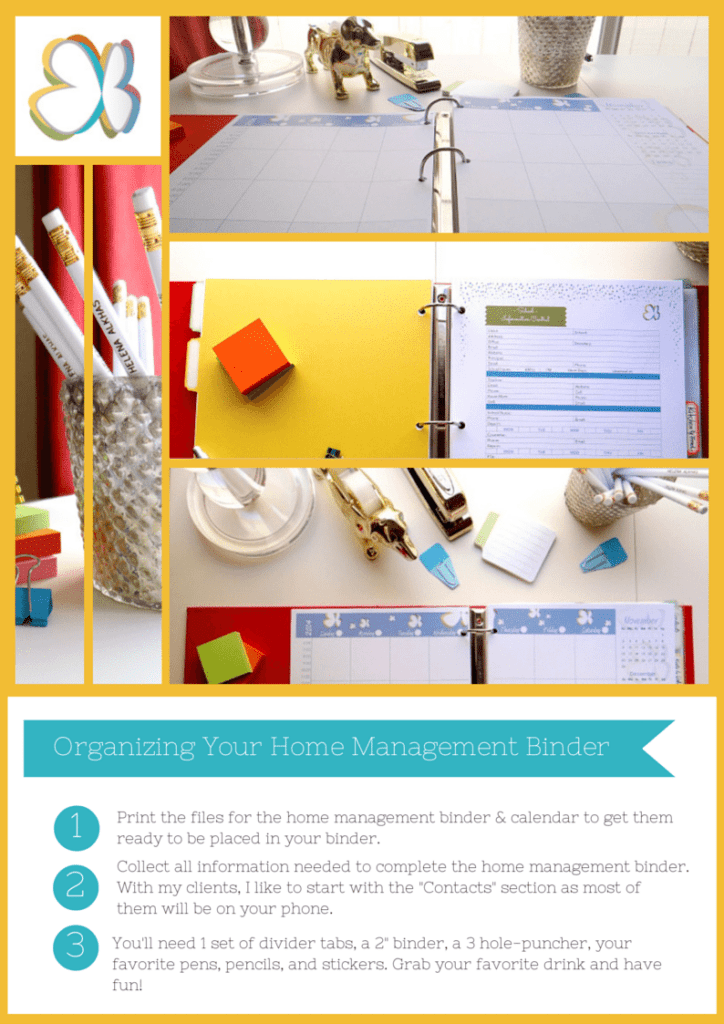 Ready to get your 2015 Calendar and Home Management Binder? Purchase yours here.