An Organizing Tool For Every Area of Your Life
Creating an organized life, and maintaining it, isn't as hard as you might think. Of course, it will require planning and some time to set it up but once you've got the following six key tools in place you will feel more focused and in control of your life and time.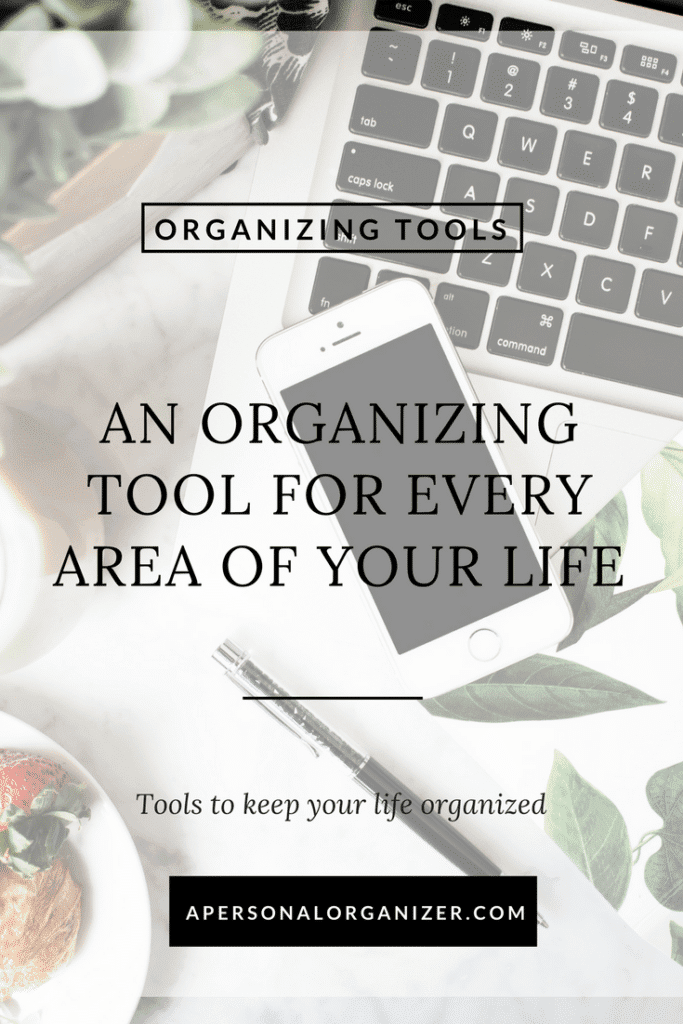 This post contains affiliate links and I may receive a commission at no additional cost to you if you make a purchase through such links.
Paper Planner
Yes, even in the age of digital organization a paper planner does still have a place in your organizational tool chest. It doesn't have to be big and bulky or expensive. In fact, you might find that the latest trend for a bespoke bullet journal might suit you best. Your paper planner can include tasks and items that you want to keep a close eye on, as well as for making notes and lists.
Online Calendar
In addition to the paper planner, an online calendar or app for your smartphone is another essential. This calendar will be with you everywhere that your phone goes and has the added benefit of being able to give you alerts for meetings and scheduled tasks.
Evernote
This amazing and handy tool is free but does have a paid option that provides more functionality. However, for most people, the free version will be sufficient. You can clip whole web pages, URLs, create notebooks, share information, create draft documents and add pdf files. Evernote is an online tool but has apps for smart devices that will allow you to sync your notebooks across all of your devices so you'll always be able to access your information.
I use Evernote to jot down from blog post ideas to recipes and measurements of each nook and cranny of our home. It's always with me and if I'm shopping, for example, all I have to do is check the app.
Financial Planner
You can create a dedicated financial planner in which to record your income, expenses, and savings. To keep track of bills due you can use a monthly bill payment calendar to ensure that you never miss making a payment again. If you don't want to have a paper planner for your finances, then there are lots of financial planning and management apps available online. One such tool is YNAB, which is my personal favorite.
To Do List
Your to-do list is going to be an essential tool to keep your life on track, running smoothly and perfectly organized. Paper lists are great as you can carry them with you or display them where you can't miss them. There are also plenty of to-do list apps that can help you create, monitor and organize your lists. Suggested apps are Todoist and Jamie's To Do which are both free.
A Health & Fitness App
A health and fitness tracker can help you monitor your exercise as well as your diet. I personally use SleepCycle to track my sleep and wake me up at the most optimal time during my sleep. I also use is a popular free online tool for Android and iPhone apps. It contains a huge food database for tracking what you eat and you can create a personalized diet profile.
These six tools can really help you stay on top of your personal organization. There are obviously other tools that you may find useful and necessary in organizing your life but I find that these are the ones that will get you started by centralizing the most important information needed on our daily lives.