Organizing Your Cleaning Routine
We love keeping our homes tidy at all times. A clean, beautiful home is always a joy to come home to, but perhaps one of the biggest challenges of every parent is how to create a cleaning routine and make it happen!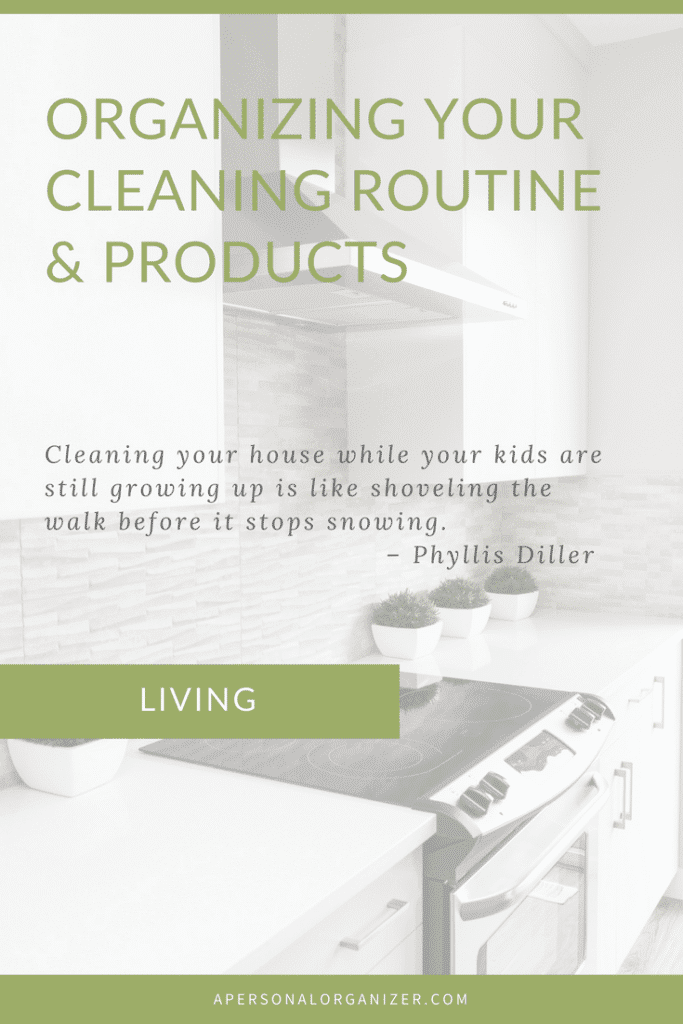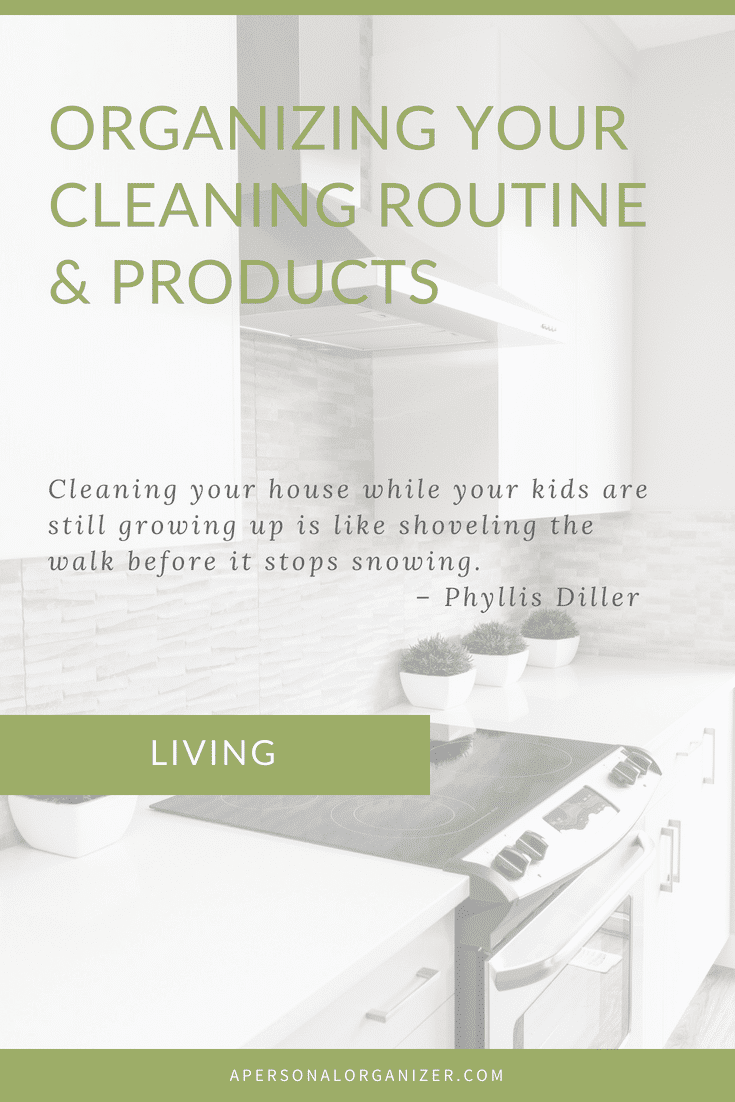 Cleaning the house is part of our daily lives and the time to take care of it should be considered in your calendar, but when you're a parent juggling work and taking care of a family, where do you even begin?
Do you start in the kitchen, the bedrooms or the living rooms? Do you clean daily or weekly? If you have a big family, how do you even know which chores to do first when so many things demand your attention?
Creating a house cleaning routine can help you keep peace and order in your home.
Depending on your personal circumstances, establishing a simple cleaning routine is key. I suggest creating and getting in the habit of doing both a daily and weekly cleaning schedule, involving everyone in the family to get things done faster and easier.
When creating a cleaning routine, consider the following:
What chores and cleaning tasks need to be done daily?
What chores and cleaning tasks need to be done weekly?
How much time can you (realistically) allot on a daily basis for chores?
What are the minor and major chores?
It's important to list down your answers to these questions first. Each home may be different, but obviously, there are chores we all cannot do without.
To help you get things done, delegate tasks to each member of the family. My boys, for example, help out in getting the trash out weekly and keeping their bathrooms tidy by wiping down the countertops and toilet rim every night while my husband will take care of cleaning up the kitchen after dinner.
Breaking down tasks is something I find very helpful in establishing routines so I suggest tackling 5 major cleaning tasks per day, and one or two major tasks on weekends.
Here's a simple outline of cleaning tasks you can do on a daily and weekly basis. Of course, you should tailor this list according to your particular needs:
Daily Cleaning Routine
I suggest using a timer for tasks. For daily tasks, for example, set your timer for 15-30 minutes a day and do what you can for each task. With just a few minutes of work, you'll easily be able to keep chaos at bay!
For weekends, the time you'll spend on each task will vary, so just set a specific time, like from 9 to 12. Knowing when you will be done with these tasks will help you be motivated to get things done and you can reward yourself with a nice lunch afterward for example.
A few core tasks you can do on a daily basis are the following:
Clean the kitchen after preparing meals or after everyone is done eating.
Empty the dishwasher.
Wipe down the kitchen counter and the stove.
Make the beds. As the kids grow up, get them to clean their rooms weekly using the list below.
Give the bathroom sink and/or walls a quick wipe-down. My favorite products for these tasks are wipes and Mr. Cleaner white sponge.
Check common pockets of disorder. My daily routine includes a walk around the common areas of the house with a basket where I collect everything that's out of place. As I walk through the rooms, I put things in their place. If I don't have the time or energy, at least things are contained and I can take care of it during the weekend.
If you have some extra time, use this to put away things like magazines in the living room or tidy up stuff left by the kids in the hall.
Stock And Organize Your Cleaning Products
Before you get down to cleaning, organize your cleaning supplies. This will make the entire process run smoothly. If you have to run somewhere to grab a product, after 4-5 interruptions you'll want to throw your hands in the air and quit.
Check if you are low on stock, or if you just simply need to rearrange the shelf or cabinet where you keep your supplies.
In the past, when we didn't have a weekly cleaning service, I would keep a small caddy in every bathroom with the cleaning supplies. It made all the difference on a task that is a drag for me. If your house has two or more stories, consider creating a cleaning kit for every floor so you don't have to carry everything up and down the stairs.
Here is how I organized each cleaning caddy:
Lysol wipes – for daily cleaning (see above)
1 roll of paper towels
1 toilet bowl cleaning product
1 shower cleaning product
1 glass cleaner
1 sponge for clean areas
garbage bags
small brush for clean areas
PS: Clean areas –> countertop, bathtub, and shower
Weekly Laundry And Cleaning Routine
Change and wash bed sheets. If you have a big family, this can be quite a chore so it makes sense to do this on weekends, especially when the kids are home and they can help you out. Check my laundry schedule below.
Do the laundry. I have tried to do this weekly but it became so overwhelming that I started to organize it this way:

Mondays: Bedding
Tuesdays: Towels
Wednesdays: Boys' batch 1
Fridays: Helena and Addie
Saturdays: Boys' batch 2 –> on this day they take care of it, not me.
Clean the fridge. A clean refrigerator promises to keep food fresher, so give it a weekly clean up.

Here is my routine. Before I do our groceries, I open the fridge and check everything that is in there and remove what's old or that I know that won't be consumed anymore. It's much easier to clean the fridge when it's already almost empty.

Dust surfaces, vacuum, and mop floors. Depending on the size of your home and how much stuff you have on your shelves, coffee and side tables, this can become a daunting task on itself. In that case, I recommend you split these two tasks in two days. For example, you could dust everything on the morning of day 1 and then vacuum and mop on the morning for day 2.
When organizing your cleaning routine, you will need some products to keep everything spic and span. Below are some product suggestions to include on your cleaning caddy and cabinet.
Vacuum cleaner
Microfiber towels
Duster
Mop
Cleaning wipes
Sponges
Glass Cleaner
Multi-surface cleaner
Garbage bags
Small brushes
Toilet bowl cleaner
Shower & Tub cleaner
What is your cleaning routine and how do you like to organize your schedule to make it work for you? I'll love to learn your tips and tricks!
Vacuum Cleaners
Consider having a large and a quick pick-up vacuum cleaner, and if you can afford it, having a large one on each floor of your home will spare you from carrying things up and down.
The quick pick-up can stay in the kitchen area where crumbs are a daily given. 😉
Cleaning Products