Summer Fun Ideas for Kids – on a Budget
Entertaining your children when school is out for the summer can become quite expensive, especially if you enroll them in pricier summer camps for a large portion of the time. However, many parents feel the only alternative is to have their children sulking on the couch while moaning "I'm bored", even more, if their friends are all attending camps. There are plenty of ways to have cheap summer fun with your kids. Why not try a few of these budget-friendly ideas?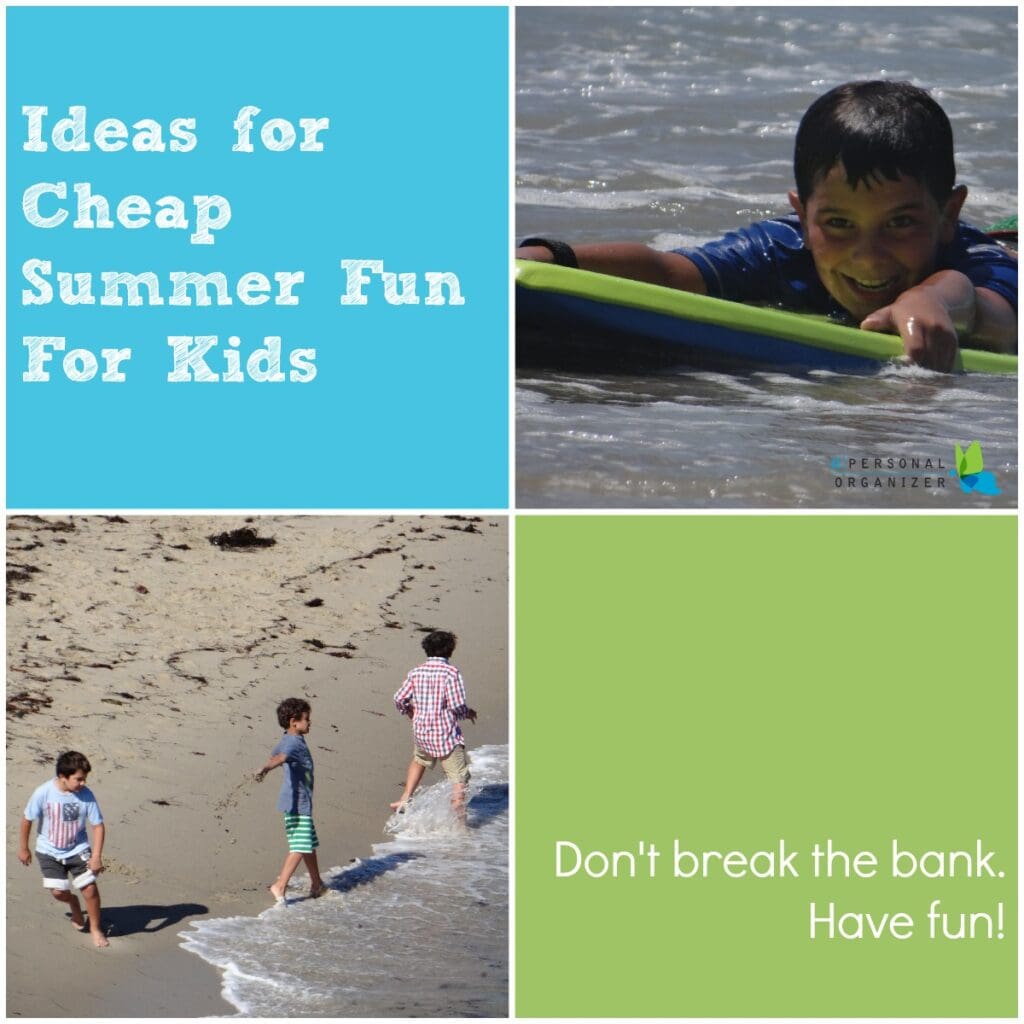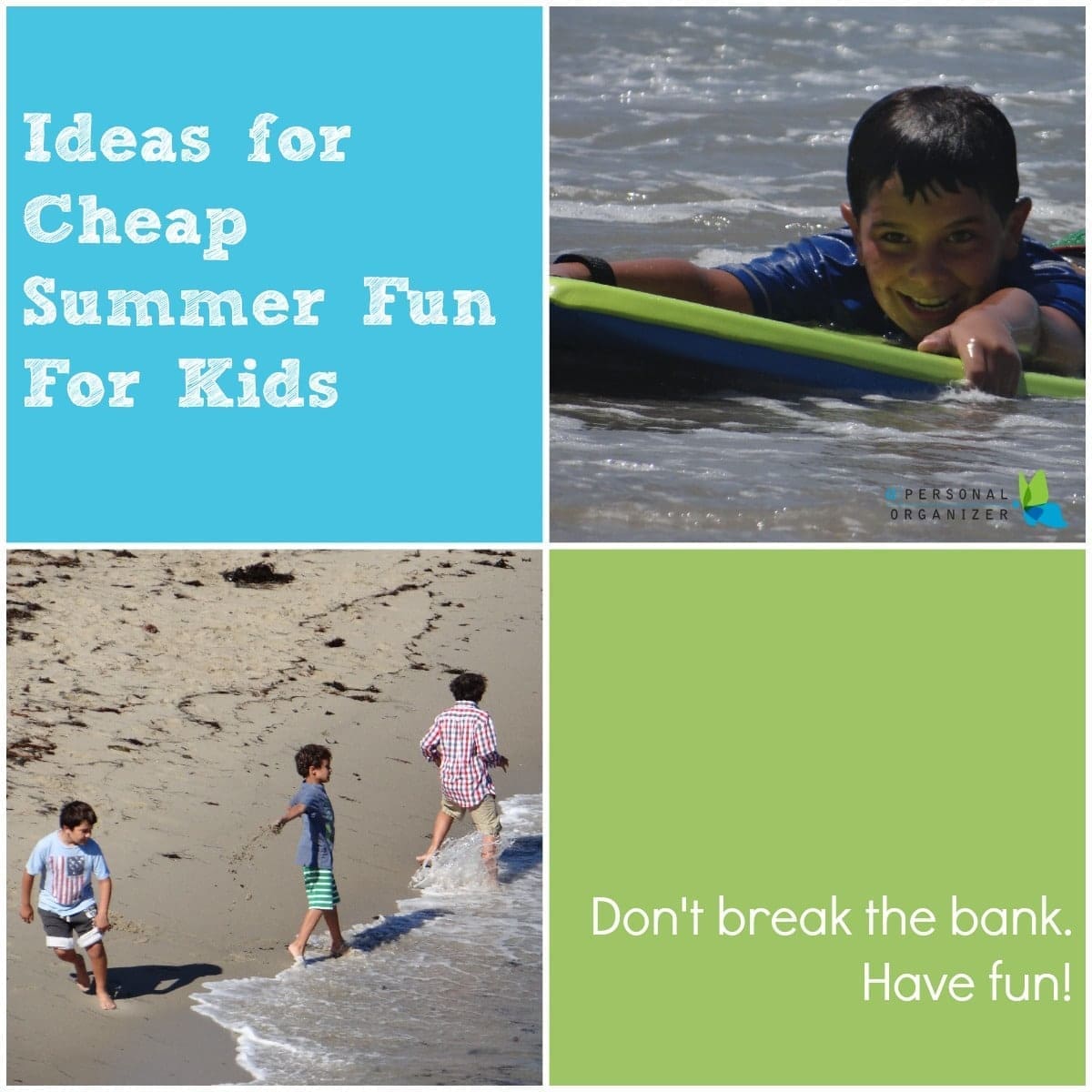 Last year I had a rude awakening on how expensive my summer was going to be if I wanted to have the kids in summer camps all day so I could keep working full time as I was at that time. While we're in San Diego and have plenty of great options in the area for lots of fun, the camps were as costly as the most expensive private school in the area. With the goal of keeping them busy and not breaking the bank, I prepared earlier this year to have fun with the boys, give them a break from structured time – no summer camps this year! – and to avoid the trap of "having to spend" so much to have fun.
I started by researching online for "free stuff for kids in San Diego". I was amazed by the number of options we have here and I'm sure you'll find great options in your area too. From free Tuesdays on the museums to summer concerts in parks we love and go all the time, there's plenty to keep everyone busy.
The next thing I did was to set my summer work schedule so I can still work while the boys are home. I have to be realistic about how much I can accomplish, how much energy will be left from all the outings, sun, heat and keeping the boys "alive and well" while we're out, so I'm keeping my work at a pace that is manageable and that I can do when at home and when I have help. And that brings me to my next point: help!
Even if you are not working out of the house I highly recommend that you bring someone you trust to watch the kids at least once a week for you. We all need a break and having the peace of mind that at a set day and time you'll have some hours off to do what you need or want will help you navigate through the busy summer more easily. You still have to take care of yourself, your home, nutrition, and nurture of your family, with the kids home or not. Keep it sane! 🙂
Here are other tips for summer fun for kids:
– Set Up Events In Your Own Backyard
Have them put together a circus or a play. After they've practiced the event and have the space set up, friends and family can make up an audience to view the final result. Don't forget to add some games and serve some refreshments that match the theme, such as popcorn and corn dogs. If your children don't like the circus, suggest that they put on a play, hold a pet show, or set up a fair.
– Build A Fort
You'd be amazed by what kids can do with large cardboard boxes. Last summer I was building our new office and the boxes were in the garage. Next thing I knew all the kids in the neighborhood were in our garage setting up forts, creating stories and having fun for hours long.
– Go For Walks & Collect
If your children like collecting things, they can create a makeshift natural history museum on a bookshelf or a spare corner of the house. Then, you can take field trips to local places so that they can create their museum exhibits. Take them on nature hikes so that they can make charcoal rubbings of tree bark and leaves. Let them take photos of local wildlife and flowers. Just be sure that you don't actually take home any wildflowers, since these plants may be endangered. Go to the beach and collect interesting shells and bits of sea glass, or visit the areas where your local amateur geologists hang out. If you have prolific gardens or you can get permission for them to pick some flowers in someone else's garden, your children can also press flowers and mount them as part of the display.
– Sell Goodies & Have Fun!
If your children are budding entrepreneurs, they may have more fun making money. Why not try a good, old-fashioned lemonade stand? Just be sure your town or city doesn't have any ordinances that would prohibit it before the kids set up. If they need to clean out their closets and toy chests, suggest that they combine the lemonade stand with a yard sale.
Finally, don't forget about gardening. Growing their own produce can be fun for kids, especially when they discover a two-foot-long zucchini hiding in the garden bed!