This post may contain affiliate links for your convenience. If you click on the link and purchase the item, A Personal Organizer, LLC. may receive a small commission at no extra cost to you. 
School Papers Organizing or The Flood!
Start now to keep it on track.
Have a School Paper Organizing System in place to receive all the forms, letters, and papers that will be flooding the house again once school starts. At a minimum have an income box for each child that you can sort weekly. This will make a huge difference in your life!
A magazine or desktop file holders do a great job and can match your space decor. I love these ones from The Container Store and use them in my office as well!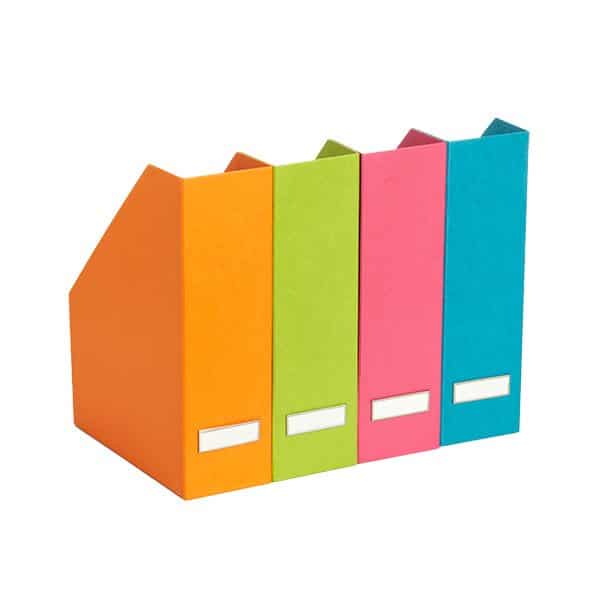 With one file per child, your school paper organizing system will make your life easier and it will be a lot more fun to go through their work.
Toss anything you don't like or need and keep just the very special work, grades, compositions with a twist and you'll be ready to create a wonderful memory box/book when the year ends. And you know this will come very soon!
Have a wonderful day!